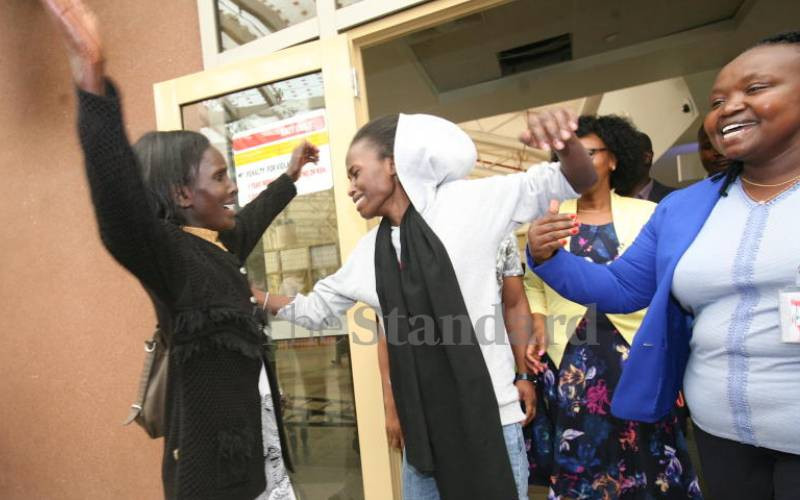 Diana Chepkemoi, a girl detained in Saudi Arabia by her employer, has jetted back into the country, safely.
Chepkemoi arrived alongside over 10 other Kenyan women at the Jomo Kenyatta International Airport (JKIA), Nairobi, at 2pm Tuesday.
The Standard has since established that the Foreign Affairs Ministry aided their return.
Chepkemoi's story broke over the weekend when photos exposing her deteriorating health and misery went viral on social media.
The second-born child who dropped out in fourth year from Meru University of Science and Technology where she pursued a Bachelor's Degree in Food Science Management and Technology, lamented about being overworked, starved and not given medical attention.
Exposing the plight of domestic workers in similar predicaments, Simiyu, a mother of one and Bungoma County native, said she also left for Saudi Arabia to look for greener pastures after her agent promised her a better-paying job.
She told journalists at the airport that her employer started mistreating her as soon as she also got to the gulf.
"I left Kenya with high hopes. When I got there, things started changing. My employer got abusive and started mistreating me. Insults became part of my day-to-day life," said Simiyu.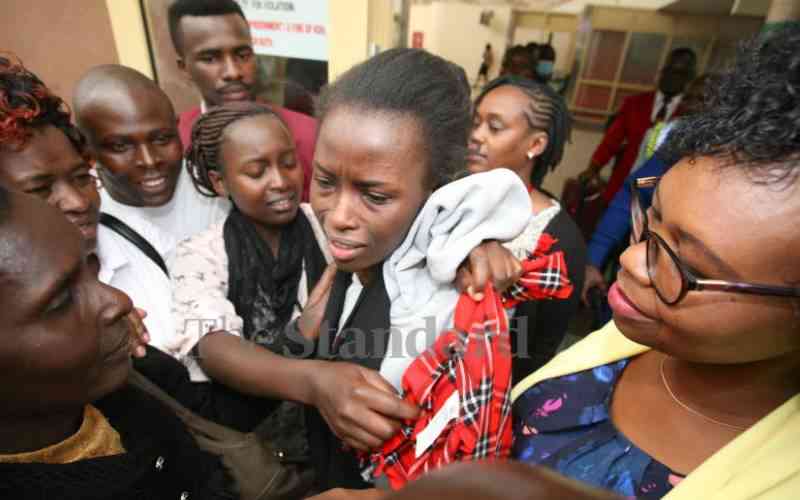 Simiyu said that she was required to seek refuge at the agents' accommodation centres if working conditions became unfavourable but fled after help became a mirage.
"I couldn't bare the torture, so I decided to relocate to the accommodation centre. They said they would get us new jobs but that didn't happen," she said.
She added, "At the accommodation centre, life was harder. We barely ate, we were given one meal per day. Sometimes the food was thrown at us like dogs. That is why we decided to escape as a group."
After escaping, Simiyu and her friends went in search of one Susan Makungu in an effort to get help. They were, however, arrested by police and detained at the embassy before being repatriated.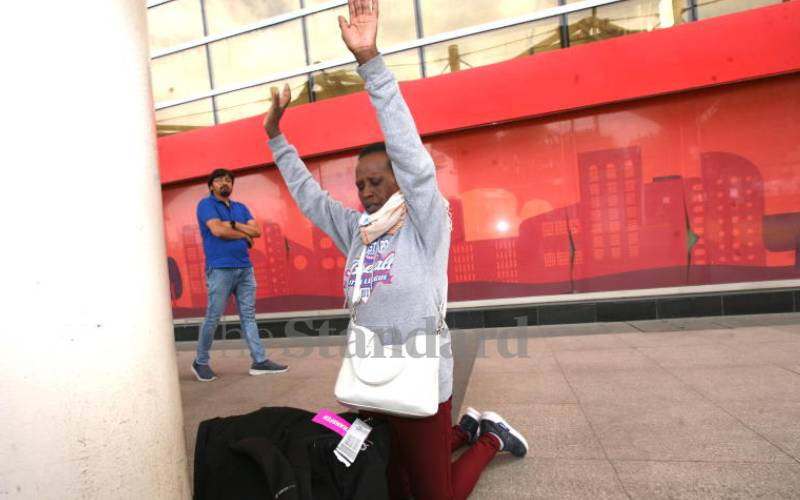 Weighing in, Teresia Wangari, another deportee, said she left the country knowing she was going to work in a family of three.
When she reported to work, Wangari said she was directed to nurse a bedridden old woman and worked under harsh conditions.
She claimed that her employers, who are younger than her, at times, would sexually harass her.
Related Topics