Dickson Aseri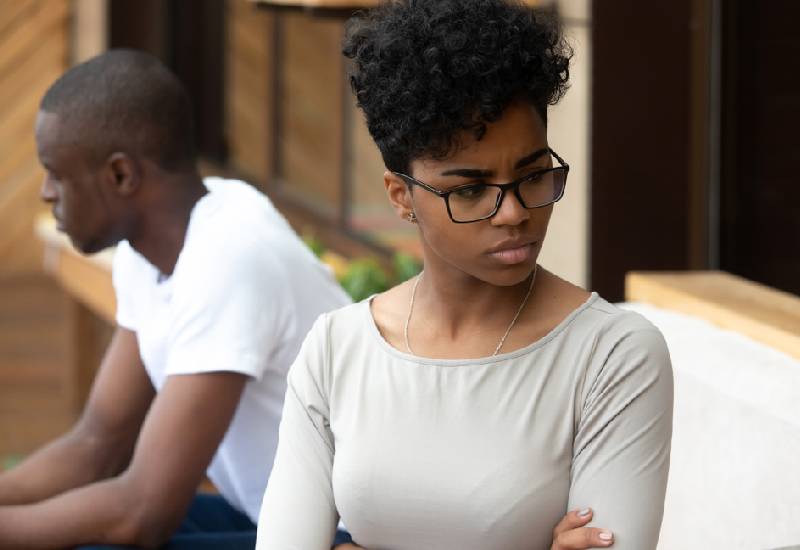 Dear ladies, what is it about you and sulking? Where do you get the energy to go for days without talking to us? Who taught you that behavior? And why do you imagine that it's one of the best means of passing a message across? By the way, do you know how funny you actually look when you sulk?
I know there are men who sulk too but those ones probably need to reconcile with their masculine gods because sulking is not a manly trait so let's just restrict this topic to women.
Once during a romantic period of life, I noticed my partner was sulking and when I asked what the issue was, she causally said "nafeel sijui aje" loosely translated to "I don't know how I am feeling. I reckoned that having a dialogue with a person who doesn't even know how she feels would be a waste of time so I left and spent the whole weekend with the boys.
When I resurfaced, I found an empty house with a text message later on formally announcing our break up. So my lady considered me insensitive because I couldn't put up with her sulking and she took her leave. The nerve!
Do you all remember how we used to refuse meals because of one reason or another when we were kids? I don't know how other mothers used to solve this issue but mine never bothered to ask you for a meal twice. Once she realized that you were sulking during meal time, you would miss two of successive meals. I learnt never to sulk since then, especially over meals.
That's probably why I find sulking strange. Well, I know silence cannot be misunderstood, but so is proper, clear talk. If there are issues, isn't it mature and quite logical to just be open and talk about it like the grown up you are supposed to be?
By the way, doesn't it pose some dilemma to you when you choose to stop sulking? Like do you just suddenly start talking or do you organize a press conference to announce the end to your abnormality? A closing ceremony to the sulking session would also suffice if whatever you were sulking for comes to an end probably?
READ MORE
The point is that sulking exposes a weak feminine instinct that would rather be hidden. It shows an inability to stand for your beliefs and express them. It gives chance to the person you are sulking at to make conclusions, and sometimes decisions, for you. Sulking brings out a delicate childlike nature that is usually frowned upon.
There are many more options to sulking. You can choose to laugh at a tense situation to make it lighter, you could go for a work out session to calm your nerves. Or simply sit your partner down and talk of the issue at hand.
Whatever you choose, just remember that sulking will almost always aggravate the present situation instead of solving it. So arise, style up and speak up.
[email protected] | @aseri-the-prince on twitter