Tony Mochama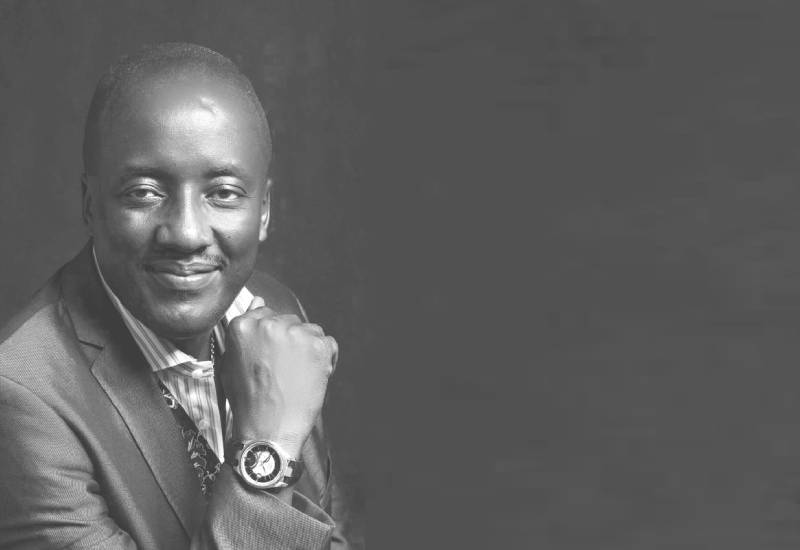 The last time I was with Dr Ken Ouko was almost exactly five and a half years ago.
This was on the eve of St Valentine's Day, at a lecture hall in the University of Nairobi.
Fellow writer Silas Nyanchwani, in some strange capacity, had invited Dr Ouko, as our foremost sociologist (alongside Dr Chris Hart and a Dr Nancy Githii) to a panel discussion titled 'Sex, Youth & Relationships' that was due to start at 5pm and run till 8pm.
I was there to moderate these three luminaries, on the puerile strength of this column.
I cannot remember much of that evening, other than that the hall was packed to the rafters with university students. Chris Hart was formulaic in his approach to relationships (as he always is) while Dr Nancy G was academic. Dr Ken Ouko was extremely entertaining in his responses, eliciting lots of laughter.
As for me, I cannot recall for the life of me what I said (in the course of an immoderate moderation), but I do know one or two things about sex, youth and relationships, so lemme share a bit with you.
Especially considering it was a topic with Dr Ken Ouko, eminent sociologist.
The first thing is that in primary school, you have puppy love, in high school you have a crush on your sweetheart – but it is in college that things get physical for most youth – and that 'sweet innocence' is forever gone. I hear it is a dark rabbit hole these days, pardon the pun, mostly because of the smack on smartphones. Try to 'court' a lass in college for true romance, guys.
Secondly, I am so sorry to smash your heart this way, boys and girls, but chances are very close to zero that the boy or girl you date in university is the one you will end up married to in life.
That is if you are even in a monogamous relationship while you guys are in college.
For those who stay together in adulthood, like my college-pal Nelson 'The Duke' Havi and his classmate and duchess Felicine, we can only feel great admiration; and toss them a bouquet.
Thirdly, don't imagine that the world is your sexual oyster, waiting for you to experiment on it.
Try all your carnal cornucopia, fetishes and fantasies while in college (like menage a trois) because once you are out here, my fren', tarmacking will kill everything – from the sole of your shoe to the soul of your libido! You will only have the strength to eat and sleep, then re-tarmac Fourthly, the above paragraph comes with a caveat.
Don't engage in licentious practices when you are young that will kill you decades down the line. I've heard 20 year olds, say, 'ah, kuna ma-ARV, unaishi a full healthy life of 30 years, buda.' Fifty years will be here faster than you can even begin to imagine, and you won't be ready to go. Young man, instead of ARV, wouldn't you rather be aiming for RAV-4 at 40? Achtung, babes-in-the-wood!
That evening of that talk, long after 8pm, I remember buying a round of drinks at Valencia, Anniversary Towers, for the youthful organisers of the evening as they 'mined' my mind for tidbits on love and relationships.
If I go back another five and a half years back from that evening, it is the September of 2009.
I am with a young lady in Mombasa, in the company of a whole lot of musicians, and lotsa fun.
Flip the calendar another five and a half years, and it is the February of 2004, and here we are falling in love with a woman who looks (and walks) and has the glistening skin of a jaguar ...
But the clock has to go right back another five and a half years, to the August of '98, three freshers in a seedy jive in Madaraka, one called July, a few days after bomb-blast, all alive.
All three of us take the common course Sociology course that is taught by cool Ken Ouko.
In his last social media message, as he was taken into the ICU, Dr Ken Ouko asked us all, if he didn't make it out, to 'keep him in our memories.' We have mined what we can.
Make memories, and some stories.