Dickson Aseri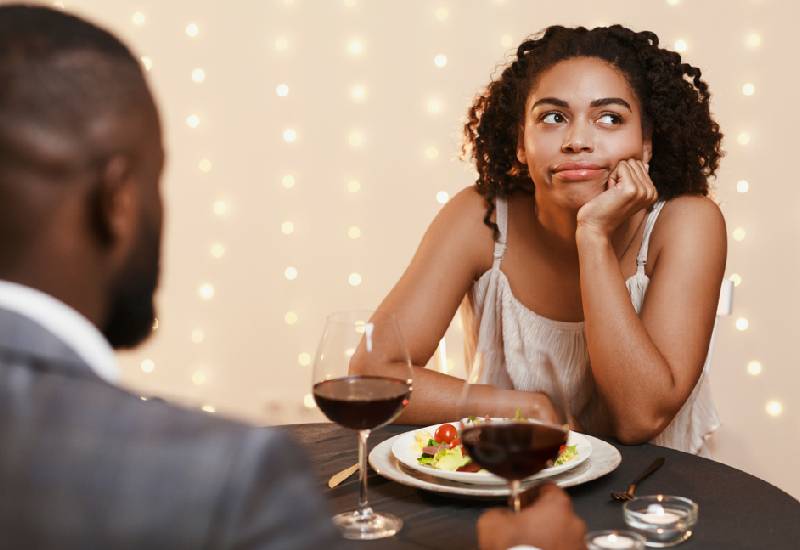 The other weekend was Father's Day. Though late, I celebrate a father figure in my life, one Jeremiah Obudo Okova, an ardent reader of this column and an amazing person. Meanwhile, back to my romantic misfortunes.
ALSO READ: Confessions: Why are Kenyan women so difficult to handle?
I knew very well that I was having financial difficulties when Hilda invited herself for a lunch date. But, hey, I am a man, our species never acknowledges financial incapabilities. We always put up a brave face. You can't shout to the whole world about your financial woes, that's not how we were created.
We were created to put on expensive suits even while carrying no coin in our pockets. It is a man thing. Admitting to being broke is non-masculine and it was highly condemned earlier this year during the men's conference.
It was in the backdrop of these realities that I gave in to the request of a date with my prospective girlfriend. As she had chosen Saturday, I spent most of the preceding week trying to make ends meet before her arrival.
By Friday, I had not yet mustered enough financial muscle to host her. That is when the demon of betting raised its ugly head in my mind. I reckoned that if I placed a 'safe bet' on two matches that were to be played that Friday evening, I would get the much needed cash for the date the following day.
Betting involves placing a certain amount of cash on two or more matches that have values placed on them (called odds), and winning a higher amount than the one originally placed if the matches go the way you predicted.
A bet on a single match is called a single bet while that on more than one is called a multi bet. I had chosen a multi bet of two on strong teams from the recently resumed English Premier League and I was sure they were going to win.
So I confirmed the date with Hilda on Friday evening and waited for the same night when the money would come flying into my account. The first match went as planned and the home team won with a proper margin. Now I only had one more match. This one started off well and the home team (the one I had predicted would win) took the lead by half time.
ALSO READ: Man republic: How Mama Mboga ruined my date with Hildah
My anxiety decreased somewhat when the home team was still leading by the 85th minute. But just five minutes to end of the match, a player who didn't know that my future in romance depended on that match fouled another inside the box. A penalty was awarded and the away team equalised. The match ended in a score draw and I lost the bet plus, of course, the money.
Now, I don't know if Hilda believed me when I called early in the morning to cancel the date because I was to see 'a very important client' that Saturday but I have made up my mind that I will never place my money on gambling again.
The wisdom of ages has it that you must gain control of your money or the lack of it will forever control you. I cannot allow betting to ruin my love life.