Home
/
My Man
Men only: A sudden end to 23-year long-distance relationship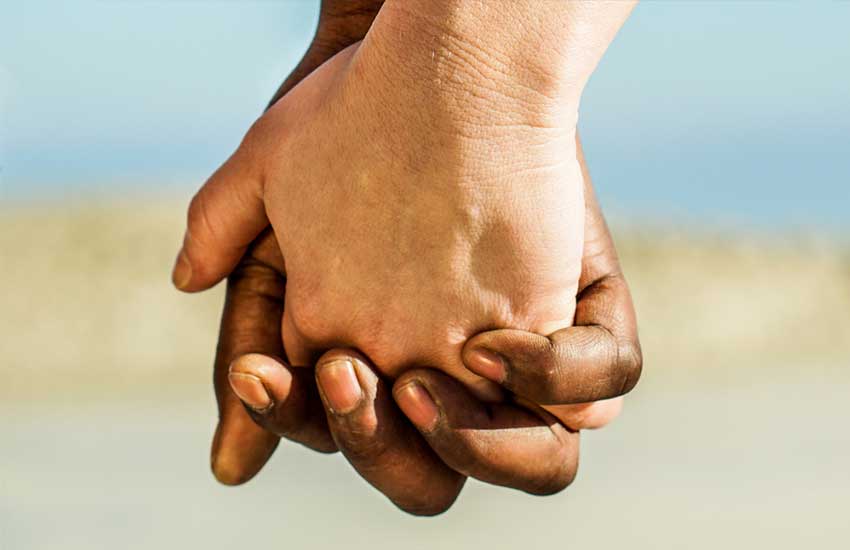 I have this friend, let's call her Saikati, now in her mid-thirties, who returned from Paris six years ago. She actually believed the then 'Digital Duo' when they swore that Kenyans were in for the treat of a lifetime – train stations from Mombasa to Timbuktu, cities like Konza and Tatu arising out of the wastelands, oil gushing in Turkana till it flooded those stricken lands like a black flood, every child IT savvy because laptops would be supplied to even the humblest shack school in Sodom slum, happy youth because the economy would be churning out a million new jobs a year – and all that basic bull-s***!
Anyway, Saikati's mom is a Slovak who met Saikati's dad, a Maasai dancer, when a Bomas of Kenya troupe of dancers was touring Eastern Europe in the summer of 1984 (that strange year of yellow maize and famine in Ethiopia, when the late great Michael Jackson was putting together 'We Are the World').
Needless to say, Saikati's mom got preggers with the Maasai moran during his brief stay in Slovakia. He returned to Kenya, but kept up a lively correspondence with Saikati's mom and his young daughter.
"He was like my first pen-pal," Saikati now says, "and now that I look back, the remainder of his love life with my mother was based on those letters that they exchanged like once a week for two decades."
Not that Saikati never saw her father again. She saw him again in 1990, when she was six, a year after the fall of the Berlin Wall, for a week. Then three more times after that – in 1996, the year 2000 and in 2005 – when her mom got him tickets to come visit them in Slovakia. Each time he visited for about a week.
"Can you believe it?" Saikati says with a sense of wonderment in her voice. "The total amount of time I spent with my Dad on this Earth adds up to about a month!"
In December 2007, she was a foreign student in Paris when she got news that her dad was in a coma in Nairobi. She was putting together funds for a ticket, as she was a broke student on scholarship, when she got news that he had passed on.
"My mom and I did not attend the funeral for two reasons," Saikati says. "First of all, there was the post-election violence going on in Kenya that January of 2008. And my mother said it was best not to come to Kenya during such a volatile time."
Years later, Saikati's mother told her she feared for the safety of her only child. (Those love letters must have been powerful to keep a beautiful young woman like Saikati's mom – and I saw her older pictures on Saikati's phone, gleaned from other century albums – spellbound to a moran ex-dancer 8,000 kilometres away from her native city of Bratislava).
But Saikati's mom would still have come on her own to say goodbye to the Maa father of her daughter – but for a second deadly secret reason.
Saikati's mother was a long term former member of the dreaded secret police, the Staatssicherheitsdients SSD, more commonly known as the STASI – and she was scared she'd be assassinated by Kibaki's dreaded Margaryan militia the minute she landed at JKIA.
Okay, so I'm pulling your leg! The reason Saikati's mom, Ohla, never attended her man's burial was because she got a message from his 'real' Kenyan wife warning her to 'keep away from the funeral.'
Saikati has been left with many questions regarding the strange long distance lifelong relationship between her parents (her mother is turning 60 soon, and is still in ruddy good health in Bratislava – where she lives alone in a nice apartment with lots of 'not-so-nice cats, ha ha,' as Saikati puts it).
"Was the whole relationship between my parents a lie, or was it true long distance love?" That is a question I cannot answer – and humbly invite my upstairs neighbour Itindi to give it a shot.
Saikati's other question is easier. If her dad's Kenyan wife knew about the 'mzungu wife Ohla' on the other top hemisphere, why did she wait all those years to communicate, only to warn Ohla off the funeral?
"She didn't," I tell Saikati. "I can only imagine the expression on your dad's Kenyan wife's face when, after his death, she bust open some padlocked old blue tin box (hizo za going to boarding school) thinking she'd find some old dusty relics in there; only to find over 1,000 love letters from your mom…'
Related Topics