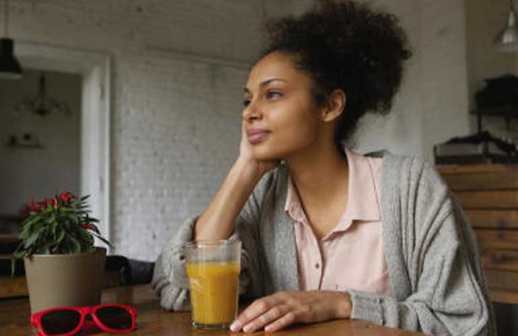 Some people have big problems but they do not know it. They could be knee-deep into that muck, but still they are walking around proudly in high heels. Dear sisters, today I will be your preacher, call it Monday sermon if you like.
Look, you are in problems if you sit in a hotel and none of the men passing by steals glances at you. Oh yes. Very big problems. Men are inherently polygamous, they are always outward-looking in life. It is a good virtue to possess, they always say.
So whether the man at next table is in the middle of a meal with another woman, the laws of nature dictate that he must spare a fraction of a second to look at you. By the way, that does not mean that he is not attracted to the woman seated in front of him. He merely wants to confirm that he still has the most beautiful woman in the room. So do not bother making faces or sneering at him.
Chances are he has no time for you. If he had, you would be the one sitting opposite him. So, where were we? Oh yes, if nobody seems to pay attention to you, perhaps you need to lose that smelly weave that looks like a birds nest. It could be that the way it is sitting on your head it makes you look like a scare crow. Maybe...just maybe.
Secondly, if all your friends, the guys you went to college with or the guys you were drinking with when you got your first job are all married and you are not. There is a problem somewhere.
Bride's bouquet
You need to establish where the problem is. There is no way you can attend 20 to 30 weddings every year and you are still single. No way! What would be the difference between you are those plastic white chairs for hire?
READ MORE
Let us break this down in figures: One wedding, especially in the towns, attracts in excess of 400 guests. If the bride and the groom are your age mates, it follows then that a majority of the guests at that wedding are your age mates.
So there could easily be 100 marriageable bachelors per wedding you attend. Multiply that by the number of weddings you go to and, apart from the cake and the weight gain that comes with it, there is nothing else to show for it.
You have even caught the bride's bouquet several times when she throws it backwards over her head, but still nothing. By the way, girls will always pretend that they are okay and they are enjoying life as it is, yet deep down in their hearts its chaos.
They want to pretend that they are happy and they are single by choice. They convince themselves that their friends who get married are making a rash decision, instead of sampling what the market has to offer.
You're lonely
Despite that independent 'not bothered' and 'I will marry when I want' attitude, these girls will always make a beeline for the mystical bridal bouquet. They will scratch you with their fake nails and bite you leaving all the lipstick on your blouse if you attempt to get in the way between them and the magical bouquet.
Dear sisters, you have to dash back to the drawing board. There must be a thing or two you are not doing right. Stop catching bouquets and trying catching yourself a man. Please, don't shout from rooftops that your are single by choice or you are single and not searching. The thing is, you're LONELY!