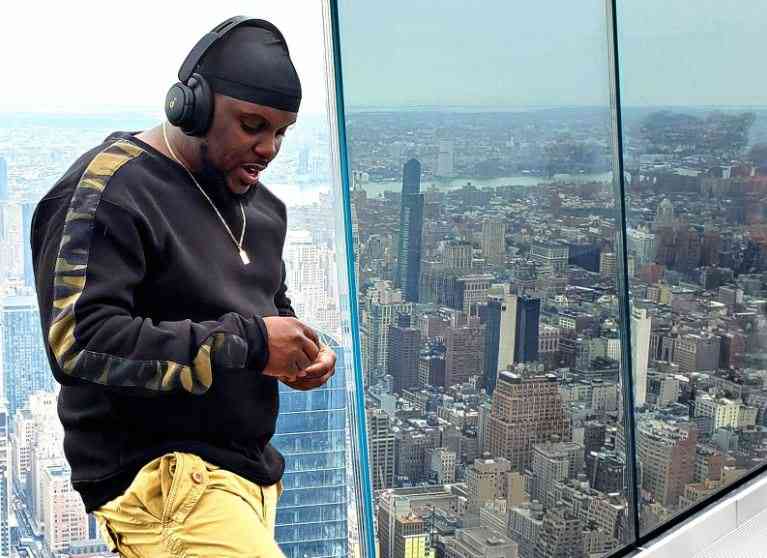 It all sounds like the ultimate throwback tune, akin to deja vu. Scenes of the original Kenyan urban hip-hop sound, the Genge and Kapuka era pop as we reminisce about the formative Nairobi showbiz days.
With Nonini, the music icon behind this story is a young man, Kevin Brown, a fresh talent who can hardly relate. He does not have to.
Featuring Nonini's new track One Day at a Time, which drops tomorrow, Kevin Brown comes out as the freshman ready to reignite the music industry. His energy is high as if to rival Nonini's childhood stage power. It is a new star with his mentor, oozing ambitiousness and fired up towards a generational takeover.
It is a vibe with a twist on the tail. In the 20 years Nonini has been in showbiz, little did we ever know about the inspiration behind his rapping career: His late brother. This memory is the scene that plays in this new music video that carries scenes from Nairobi and New York City. You are hearing this, here, for the first time.
"Man Jude (Nonini's late brother) was my hero. He used to carry me on his shoulders, and our mum used to go crazy. He was the original OG of California estate (in Nairobi). That was before the Genge generation came. He nicknamed me Toto and that was my nickname growing up," says Nonini.
"He was a reggae lover and a bodybuilder. Nobody would try anything stupid around me and my sisters. The boys in the hood would hang around him around this place they used to call ngizani. I still have this picture of him and his boys Jamal, Siraji, Richie, Francois and Mngoso. This would sound like a California OGs shout-out," he says.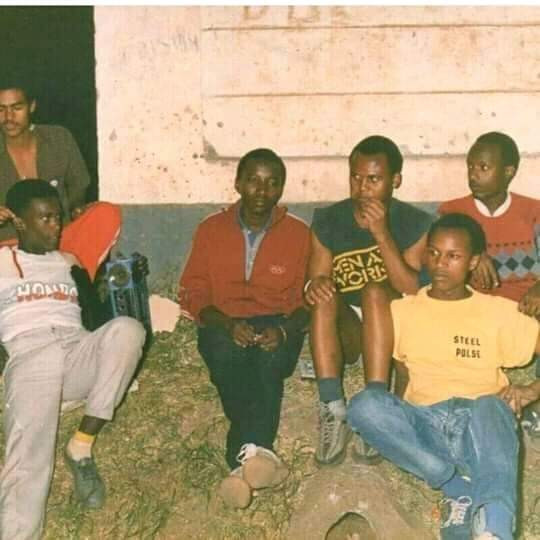 Nonini has not only invited us into his life story and introduced the young Kevin; he is taking us on an epic and cathartic journey into his heart and mind.
His story started as any other. He had a brother he looked up to and was close to. They both shared a love for music. The music icon grew up in the 90s, listening to hip-hop music and watching his brother's love for reggae music.
His brother, an avid lover of the genre, was well aware that reggae was made to inspire and celebrate life. It was not about oppression and poverty, as it was being portrayed by many.
Despite Nonini's love for hip-hop, his brother's love for reggae impacted and influenced his life and love for music. It was a major component in shaping the kind of person he grew up to be.
Unfortunately, Nonini lost his brother too early. This was a huge blow both to him as a brother and also to his music career. In hindsight, this loss would inspire him to do something beautiful.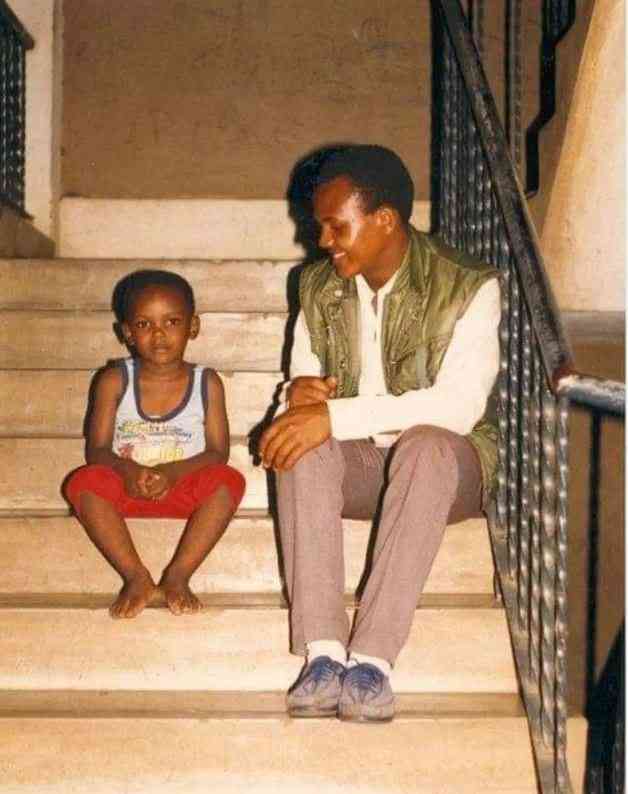 Even though it was never captured in the media, when Nonini did the legendary single Waliotuacha, where he honoured the late Esir, K-rupt and Wikimosh, he somehow introduced us to his brother. This is part of the untold story.
A few years later, after completing high school, and due to his love for hip-hop music, Nonini would go on to revolutionise and pioneer a new genre of music: Genge.
This became the new urban, Kenyan vibe, one that is heavily influenced by hip-hop and expressed by a mixture of Swahili, Sheng (Kenyan slang) and a bit of English. This new form of music grabbed people's attention and created a movement that is still felt even to this day and has given birth to new genres.
"It is at this point, 20 years ago, that I knew I had a mission: to honour my beloved brother through music by combining the influence of my brother's love for reggae music, while celebrating hip-hop culture and sticking to his Genge origin," Nonini tells Pulse.
"This is what the new single, One Day at a Time, is all about. It is a beautiful amalgamation of three unique, deeply cultured and powerful genres of music into an epic journey that we never thought possible.
"It is so refreshing to see how effortlessly and flawlessly we managed to execute this concept. Most significant, I have featured my American brother Aleki Boom and gone all out to bring you fresh talent from Machakos, a new reggae sensation, Kevin Brown. Amazingly, the track was produced by Ondiko (Resoundz Media).
"In life, opportunities do not have to come directly. Kevin was not even supposed to be on my track. Ondiko, my producer, knew him. He is the one who called him to do harmonies and inspired me even without telling me and he recorded a verse. After I received it, I decided to have him on the song. This is how Kevin and I started working together. This project will open more doors for him," says Nonini.
According to the music legend, the music video is a visual extension of the main act directed by Globalfilmz in New York and Willie Owusu in Nairobi. The main video was shot in New York City backdrop, the Hip Hop Mecca, with graffiti.
Dropping tomorrow, the single comes with a reggae vibe and Genge music's skilful wordplay touch with Nairobi streets highlight where it all started.
"This is your ultimate cinematic orchestra. Nonini, the conductor, hit back, bigger and better, all the while honouring his late brother and sharing his personal story.
Related Topics