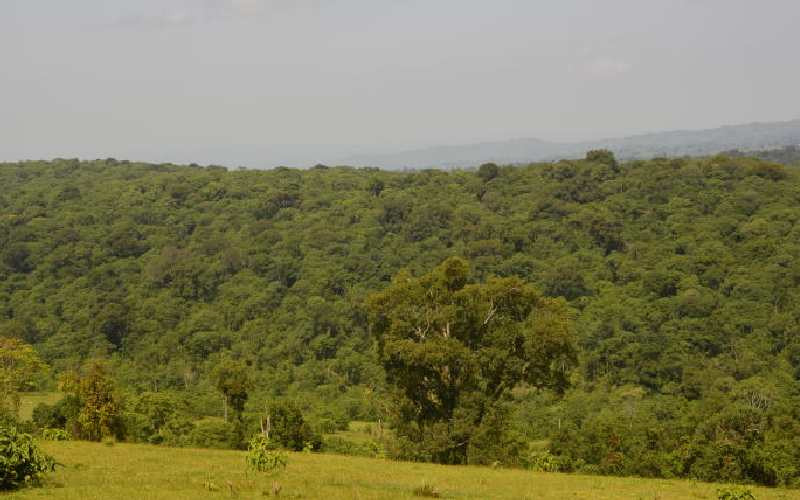 Food security ranks high on the government's list of priorities. Amid shortages of maize in the country, the cost of unga has shot through the roof, effectively putting Kenya's favourite meal out of reach of many households.
Amid such concerns, it is understandable why Deputy President Rigathi Gachagua told mourners at the burial of Baringo Deputy Governor Charles Kipngok that the government would review a moratorium placed on the shamba system. According to the deputy president, it is preposterous for the government to prevent people from farming on forest land to increase food production then go ahead to import maize at great cost.
The shamba system allowed farmers to grow maize, beans and cassava on public forest land on the condition they took care of the trees. But while this was perfect, the privilege was abused at some point when people encroached on forest land, cut down trees and made human settlements. The effects of such wanton destruction are evident in erratic weather patterns that were previously quite predictable. Worse, encroachment on forests has not only destroyed the natural habitat, it threatens water catchment areas, especially the Mau, the source of many rivers now at risk of dying.
Without clear policy guidelines, Mr Gachagua's pronouncement on forests is cause for concern. Unchecked, this could lead to further excision of forest land, illegal logging and charcoal burning and unbridled environmental destruction. We cannot afford that at a time when efforts are underway to increase our first cover to at least 10 per cent of the land mass in line with UN recommendations.
It behooves the government to make such declarations only after extensive consultations with professionals through laid down channels. Gachagua suggestion should not be actualised without an environmental impact assessment report to guide the government on how to put checks and balances in place.
Poignantly, the campaign period is behind us, hence, elected leaders are reminded that populist pronouncements only serve to cause angst and concern.
Related Topics