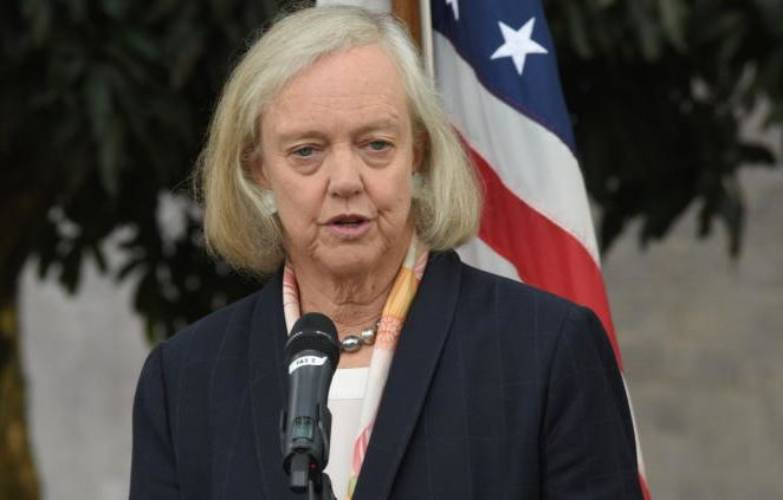 The US Embassy in Kenya has said that Kenyans seeking renewal of same-category tourist, business, student or crew visas won't be subjected to interviews moving forward.
The Embassy said on its official Twitter page on Friday, September 16 that the new directive will help reduce applications backlog.
"Effective immediately, applicants applying for tourist/business (B1/B2), student (F,J,M), or crew visas (C1/D) categories may be eligible for a visa renewal without an interview," the Embassy said.
The US Ambassador to Kenya, Meg Whitman, made a pledge to reduce visa backlog immediately after she reported to work on August 1, 2022.
"As part of Ambassador Whitman's pledge to reduce the non-immigrant visa interview appointment backlog, the United States Embassy in Nairobi announced today that it has expanded the interview waiver program for non-immigrant visas," said the Embassy on Twitter.
To be eligible for the waiver, applicants must be applying for the same visa category, and the visa should not have expired more than four years ago.
On July 16, 2022, Elizabeth Amakove Wala, a medical doctor in Kenya, wrote an open letter to Ambassador Whitman highlighting her frustrations arising from visa delays.
The Embassy stated in its statement that the delays were caused in part by the Covid-19 outbreak, which occasioned the backlog.
The Embassy, however, pledged to take every possible step to expedite the process of conducting daily interviews and reducing visa interview wait times.
Visa Grader estimated that it could take a US visa applicant in Nairobi at least 174 days for his or her application to be processed.
A visitor visa takes the longest time (687 days), student/exchange visitor visa (665 days) and all other non-immigrant visas (174 days).
Related Topics