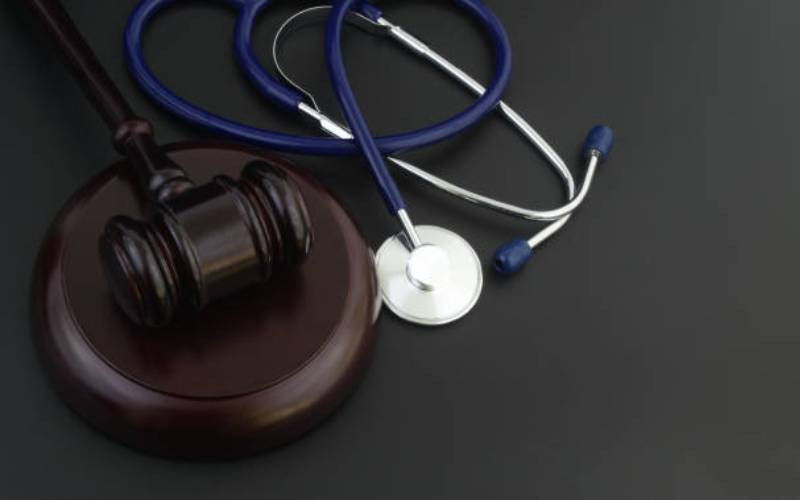 Two universities will be enjoined in a case filed by Moi Teaching and Referral Hospital (MTRH), seeking clearance of a medical bill incurred by a student 10 years ago.
The High Court in Eldoret directed that Moi University and the University of Eldoret join the proceedings of the civil suit that seeks to have the institutions pay an outstanding Sh3.2 million bill incurred by a student of Moi University, Chepkoilel campus.
"It is clear that for a just and proper determination of the issues at hand, Moi University and the University of Eldoret should be joined to these proceedings. Accordingly, prayers 2 and 3 of the motion are allowed," Justice Eric Ogola ordered.
In the case, MTRH says Ekens Okemwa Mairura was treated at the facility from October 4, 2008 to May 10, 2012, after he suffered a head injury while playing rugby for the university's team.
For four years, the student was admitted to the hospital until 2012, when his health improved and he was discharged. He had incurred a total bill of Sh10,192,869.
The court was told that Moi University had made a written commitment to settle the student's medical bill and even directed that the bill be sent to its finance officer for settlement.
However, the university only paid Sh4,059,567 and, in a letter dated March 17, 2011, withdrew its commitment to honour any subsequent bills.
The university then directed the hospital to send the student's bills to his parents, who insisted that the institution had to cater for the medication as earlier agreed.
In 2013, Chepkoilel University College was awarded a charter and became University of Eldoret - a fully-fledged university independent of its mother institution.
In 2019, the pending civil case was referred to court-annexed mediation, which resulted in the payment of Sh2,889,544 by the University of Eldoret through Moi University.
MTRH argues that after settling the amount, none of the two universities is committed to settling the outstanding bill of Sh3,267,758.
While responding to the MTRH case, the two universities had traded blame, with each maintaining that it was the duty of the other to clear the bill.
Moi University stated that the patient was a student of Chepkoilel, its constituent college at the time and that once it became an institution of its own, it was required to clear its liabilities.
University of Eldoret, on the other hand, argues that Moi University entered into a contract with the hospital before the new institution came into existence.
Related Topics