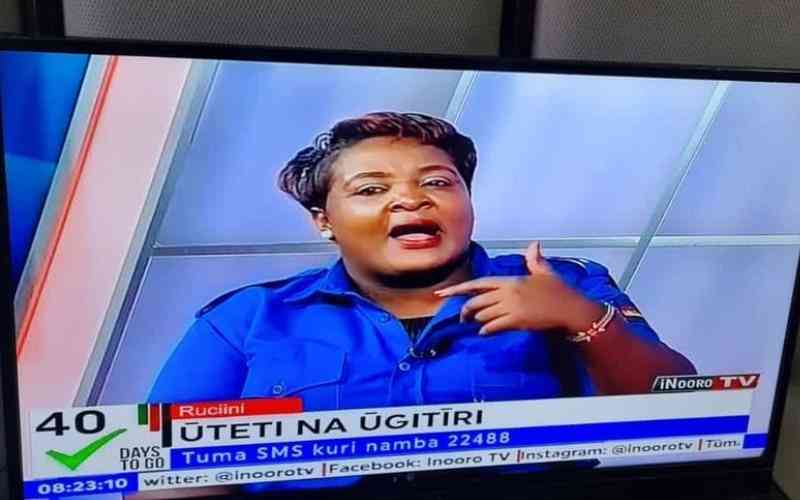 A woman masquerading as a police officer was this morning arrested after an interview on Inooro TV.
Monica Wamaitha Gitau had been invited as a panelist on a show on the vernacular TV station before officers at Kilimani were informed of the incident.
They immediately rushed to the station where they found Wamaitha in full police uniform. It also emerged that Wamaitha is a civilian seeking an elective seat in the forthcoming general elections.
"Doubting the credibility of the interviewee, police officers rushed to the TV station from where they arrested Monica Wamaitha Gitau, a civilian and an aspirant for the Nairobi Women MP seat in full police uniform.
"She is currently assisting with investigations for the offense of impersonating a police officer," read a statement by the National Police Service.
Further, the NPS advised all media houses to seek clearance from the Police Spokesperson before conducting interviews with police officers.
Elsewhere, a man pretending to be a Kenya Power technician was arrested in Jua Kali Area, Embakasi, while doing suspicious activities on an electric pole.
Investigations revealed he is not an employee of the parastatal and his gear and equipment were kept as exhibit.
NPS warned Kenyans against engaging in such activities as they may cause significant damage to household appliances and even death in some cases.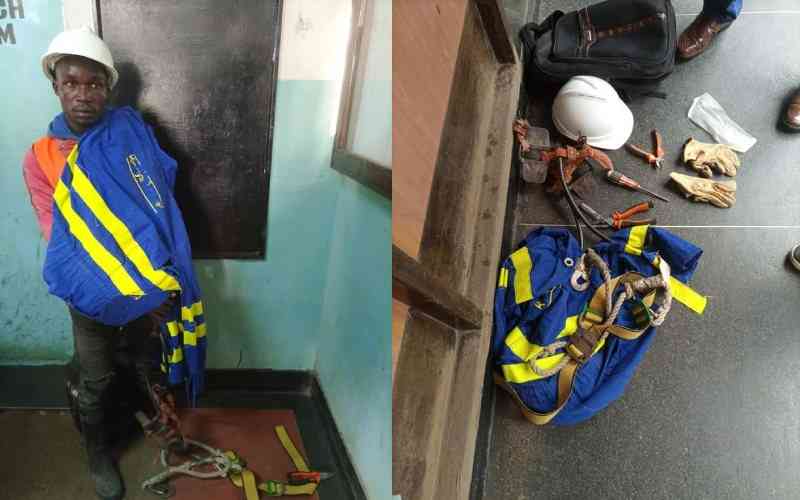 Related Topics