Home
/
Leisure and Travel
Seven reasons why Mombasa is Kenya's most preferred holiday destination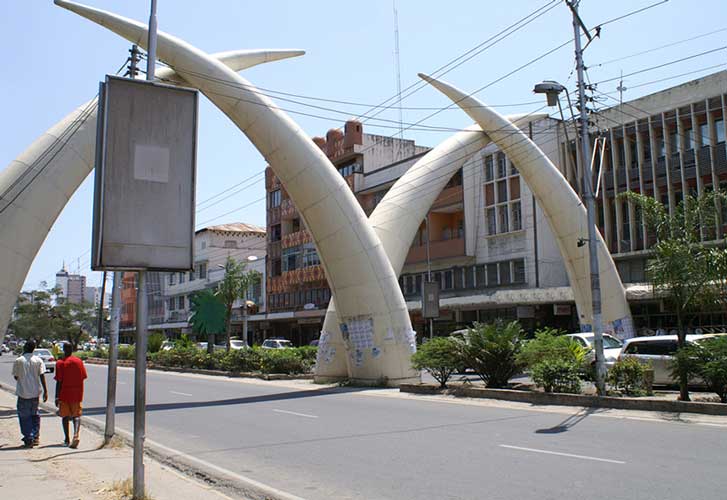 Situated along the Indian Ocean, Mombasa is Kenya's second largest and oldest city. With a rich history and a blend of people from different parts of the world, this coastal town continues to grow in popularity for both local and international tourists
'Mombasa raha,' as Kenyans like to refer it is, the definition of happiness.
Below are the various reasons why the destination is a Kenyan staple.
1. The distance
Most people have such a busy schedule, that they have very little time to spare for a relaxing vacation. When you only have a weekend to spare, Mombasa becomes a quick solution for a getaway.
You can either opt for a one hour flight from Nairobi to Mombasa or the seven hour scenic drive. The SGR will get you there in less than five hours and you can have mini vacation and be back in time for the new week.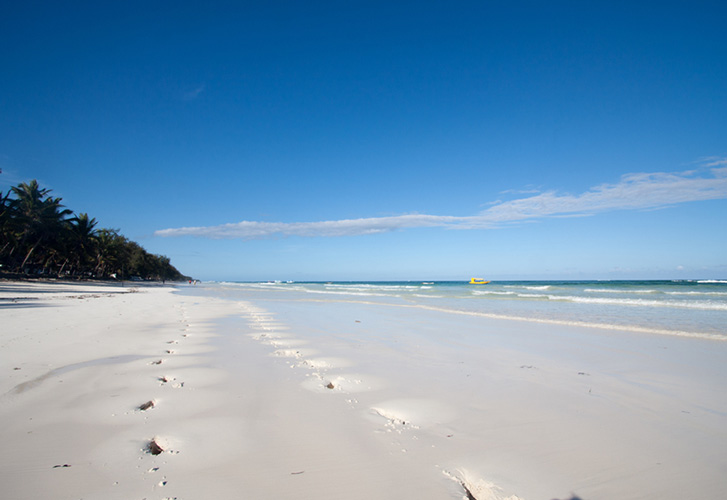 2. The scenery
Mombasa is considered to be one of the most beautiful destinations in Kenya. The town is famous for its beautiful beaches, amazing historical sites, vast vegetation and exotic animals. This creates a very serene environment perfect for unwinding. You can spend the whole day relaxing on a private beach, visiting the old-town or enjoying water sports on the Indian Ocean.
3. Affordability
Planning a trip to Mombasa does not have to be expensive. The city's amenities can accommodate every budget. Mombasa provides those on a tight budget with a wide variety of housing options. There are affordable hotels, hostels and villas located in different parts of the town. The rise of Airbnb also solves your accommodation and dining needs at one go. Renting your own home gives you the freedom of preparing your own meals therefore saving some money.
4. Variety of activities
It is very hard for you to get bored while in Mombasa. Solo travellers, couples and families can all enjoy different activities tailored exclusively for them. Do you need some quiet time? Relax under a palm tree and enjoy your favourite novel. Are you a thrill seeker? You can opt for Jet Ski rides or even scuba diving. Do you love history? You can go to the main town and tour places like Fort Jesus and other historical sites. Plan a beach party or explore the night life with your friends. Basically, the list of activities is endless. This is why Kenyans love it!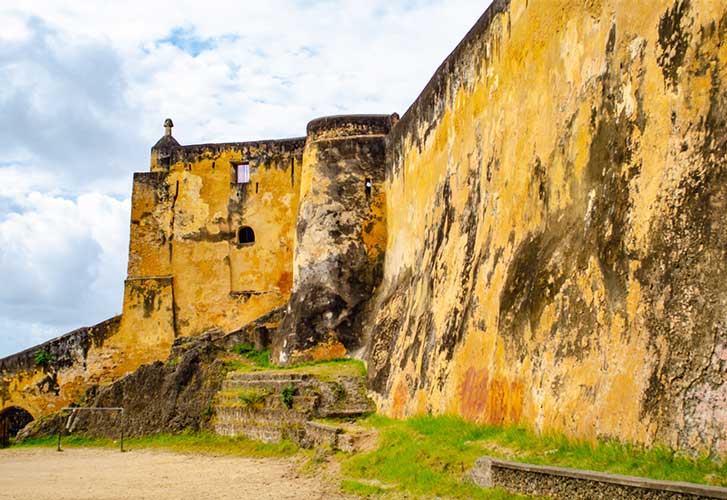 5. The climate
Most Kenyans generally enjoy the Mombasa climate. The mixture of humidity and a cool breeze makes it such a wonderful vacation spot. If you come from cooler regions like Nanyuki or Limuru, you probably long for a little warmth. Nairobi also tends to be extremely hot or quite cold. If you're looking for the ideal climate, Mombasa is the place to go.
6. Five star accommodation
Mombasa offers one of the best hotels in the country. They provide you with luxurious rooms with great customer service depending on what you are looking for. Kenyans that don't mind spending an extra coin for an unforgettable experience have a variety of five star hotels to choose from. You get wonderful customer service, beautiful beach front views and amazing buffets. Mombasa definitely provides Kenyans with an exotic experience within their country.
7. The food
Influenced by Indians, Arabs, Europeans and Africans, the cuisine ranging from sea foods to curries is a must try while down at the coast. You can find mouth-watering dishes at almost every corner you turn. With so many options to choose from, ranging from street foods like viazi karai, mihogo or snacks like mabuyu, you will also be spoilt of choice when it comes to the number of top notch restaurants that sell fresh sea food. Made with rich spices, fresh ingridients and love, Mombasa food is on a level of its own.
Related Topics