Home
/
Leisure and Travel
Travel pillow, why it's your best travel partner
A good trip should be devoid of discomfort especially if you can control it. If you're not careful, travelling for long distances can leave you feeling sore all over.
Since we can't control the distance we have to travel, we can do something about the experience.
One of the best solutions to this is, buying a few accessories that can help make the journey a bit more bearable. And so it happens that travel pillows are one of those accessories that have become popular over the years.
Many people swear by them due to many reasons and it is easy to see why it has become a travel essential.
Here are some of reasons why travel pillows are the best travel partner for you.
1.They are light weight
Imagine having to carry your home pillow around every time you travel. This can take up so much space in your luggage and frankly, can be very annoying to deal with. Travel pillows are heaven sent because they are small, very light weight and take very little space in your luggage. Most of them can easily fit in your hand luggage which makes it convenient when you need to use it.
2.They are comfortable
Trying to keep your head in a comfortable position without any support can be difficult. As you drift off to sleep, your head will bobble around a few times which forces you to wake up altogether. This is also not a great experience for the person sitting next to you when you lay on their shoulder without invitation. A good quality travel pillow should be able to make you feel relaxed en route as it provides you with the support you need.
Take a quick survey and help us improve our website
Take a survey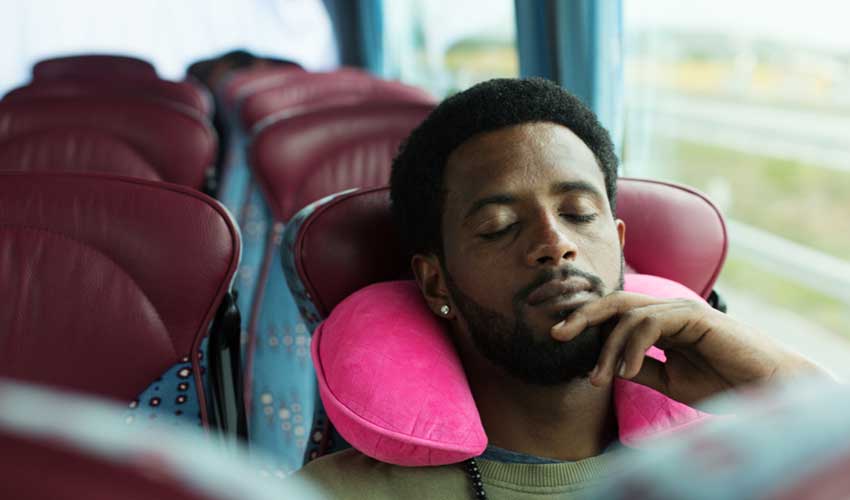 3.They are pocket friendly
Travel pillows are relatively inexpensive and are readily available. You do not need to spend a lot of money on one or search too far for one. You can purchase one for as little as Ksh500 from online stores and local supermarkets. The travel pillow is a worthwhile investment for any traveller.
4.They come in a wide variety
Travel pillows come in different shapes and sizes and can accommodate different preferences. There are small travel pillows that are best suited for your toddlers and others that have been specially enforced for the elderly. Although the pillows are generally made from inflatable material, memory foam or microbeads, they still accommodate more than ten designs to choose from. When considering purchasing one for you or your loved one, search through the internet to find one that will suit your needs and directly order from there.
5.They help prevent back pain
The travel pillow is a good investment because of its many orthopedic benefits for your spine. Your spine needs to be positioned in a certain way according to its natural curve. When you position your neck, head and back in an unnatural way while trying to sleep, you are bound to experience back pains at the end of your journey. Get a versatile pillow that can be used even on your back to give you a better experience as you travel.
6.They help prevent neck discomfort
Neck pains can occur when too much pressure is put on the neck joint. When you don't have a neck travel pillow to support the joints, you end up straining your neck for hours as you try to sleep which results in this type of discomfort. Consider purchasing a travel pillow for a more pain-free journey.
7.They open up your breathing airways
Another health benefit of travel pillows is, they help alleviate the obstructions of your airways. When your air passage is blocked as a result of bad sleeping positions, you are at risk of experiencing sleep related breathing disorders such as sleep apnea. These can cause you to have irregular heartbeats and other harmful effects if left untreated.
Related Topics