Bookseller provides ladies with free sanitary pads in Nairobi's CBD
Lady Speak By
Derrick Oluoch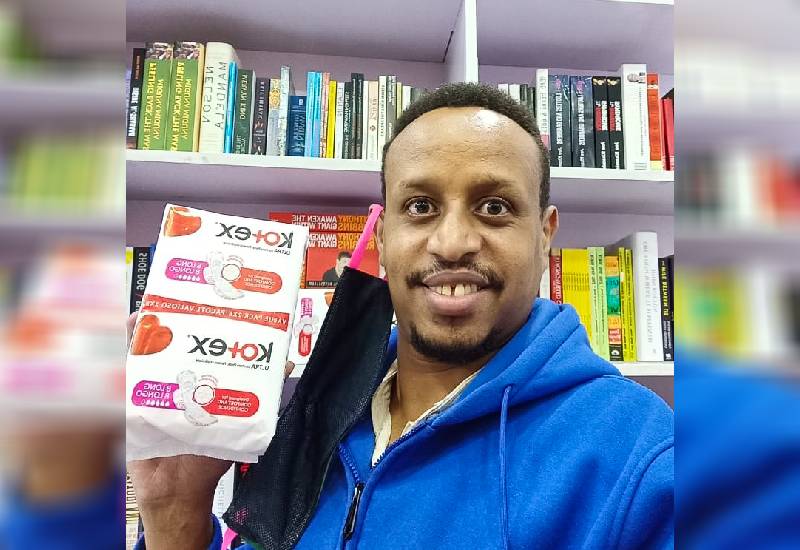 Ladies in Nairobi can now get free sanitary pads at Nuria bookstore along Moi Avenue in case they have emergencies. Mr. Abdullahi Bulle, a bookseller based in Nairobi, has been offering free sanitary pads to ladies in need at the town centre since February.
Moved by the need to step up for those in need, Mr Abdullahi, speaking to Eve, says that he started the free sanitary pads program as a way of helping those finding a challenge accessing the necessary commodity.
"I started the program around February this year when students were reporting back to school. I encountered two school girls stranded along Haile Selassie Avenue. A conversation with the girls revealed that they were having challenges with their basic school shopping including sanitary pads.
"Later that day, I kept thinking about the situation the girls were in and that's when I decided to start a program at my shop where ladies can come in for free sanitary pads."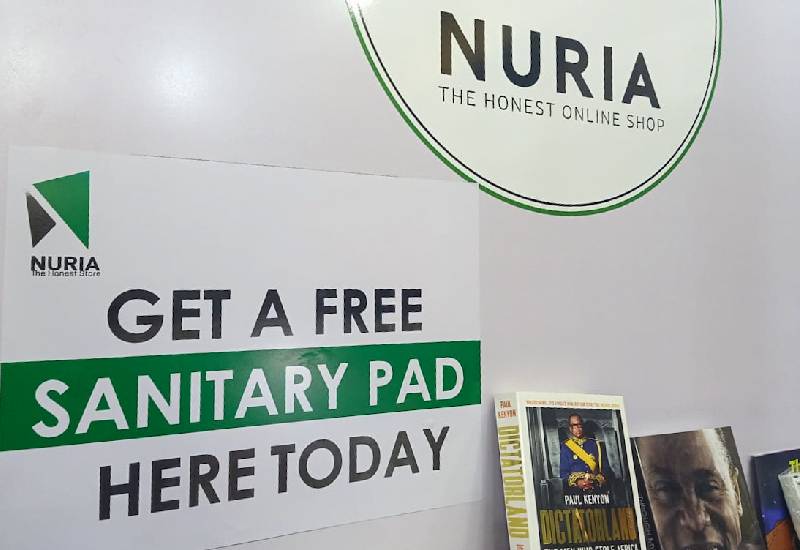 Mr. Abdullahi, an ex-banker, quit his job in 2018 to venture into business and he has been running a bookstore since 2015. While he mostly transacts his businesses online, he has a physical shop along Nairobi's Moi Avenue.
His kind gesture has earned him praise and more and more donors are coming out to help him deliver on his thoughtful endeavor. With no sponsors, he buys the sanitary pads from dealers as well as donations from well-wishers.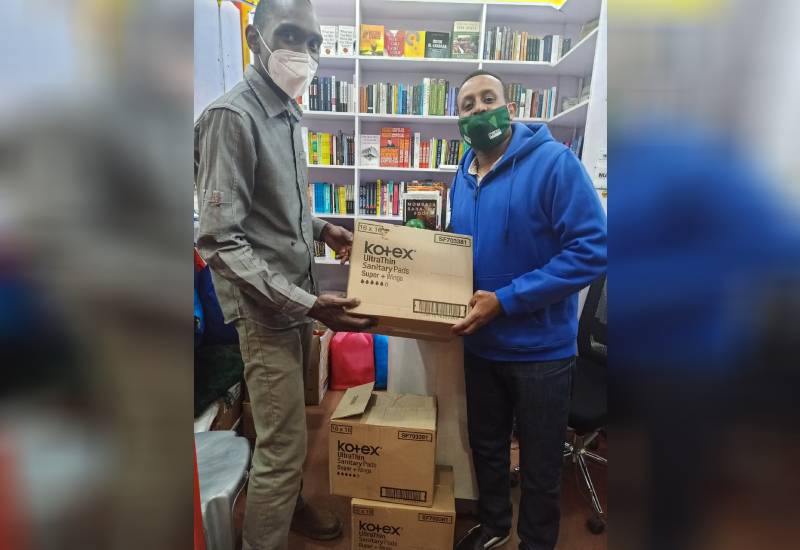 Since he started the program, Abdul says they have been able to reach out and support two local organizations in Kibera, Dada 4 Dadas and Agape Woman and Child Empowerment Foundation (awochegirls); and Farida Girls in Mathare.
To help Abdul in his course, you can reach him via email @[email protected] or on Twitter @nuriabooks.