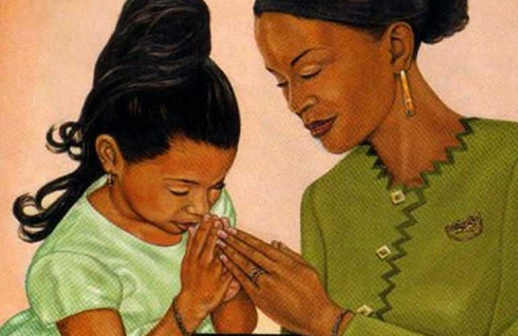 We are the first people to wake up each morning. We wake up at around 4am and sneak out of bed in darkness just to ensure we do not interfere with our men's sleep. They hate it when you make the slightest noise during their last hour of sleep.
After sneaking out of bed, we rush to wake the kids up, one eye on our helps as they prepare breakfast. We juggle between dressing them for school and packing their snacks as we keep glancing at the clock to make sure our husbands do not oversleep. Before we wake them up, we ensure everything is set in the bathroom so that all they do is walk in, take a shower and walk out.
As they take their long shower, we are busy pleading with the children to at least take another sip of tea as they sit there half dozing with their mouths full of bread.
Before they even finish their breakfast, their school bus is already at the gate, hooting like there is no tomorrow. The children insist on us walking them to the bus, remember, it's around quarter to 5am. It's still dark out there, but the children have to leave anyway, after all, we are the ones who took them to that school 30km away from home.
We then rush back to the house past our husbands on the dinning table, they did not even make an effort to bid the kids goodbye. As they take breakfast, they keep glancing at their watches and shouting 'Hurry up, we will be late'. We do not even get the chance to take a long shower like they do. We get into the shower and within a twinkle of an eye, we are out juggling between dressing and confirming with our helps whether everything is set for the day.
Before we even finish doing our make-up, we hear the car's engine outside, our husbands are trying to say it's time to go. We grab a cup of tea in one hand and our handbag in the other as we shout at our helps to take our shoes to the car. Down the stairs we rush spilling tea at every step.
When we get to the car, it's driven off with no single word of appreciation from our men. The silence in the car is deafening, a perfect environment for sleeping round two. Before we know it, we are dead asleep. We are only tapped awake when we get to that junction that goes to our work places because they cannot go all the way, they will be late for work, that's what they say. We jump out of the car and walk hurriedly to our offices.
READ MORE
At work, we are expected to deliver just as much as the very men who lay back like crocodiles sunbathing as we do the donkey work every morning. Any time there is an emergency at home or in school, our numbers are on speed dial. We end up having lots of interruptions at work.
When evening comes, we have to rush out of office to make it for evening classes in time then pass by the supermarket and buy our children TamuTamu and Yojus because that's what they asked us to buy them as we carried them into the school bus that morning.
By the time we get to the bus stop, the queues are longer than railways lines. We brave the queues and finally make it home after a rough and scary ride. If only our husbands could drive us home each evening as well!
When we get home, we have to sit at Mama Mboga's for a while because the help has just called to say they are still doing homework. If we walk in as they do it, it will be the end of that exercise. The best we can do is stay put at Mama Mboga's and wait for a cue.
When we are finally in the house, our children are all over us, we barely have time to rest. We give them our attention until they all fall asleep at intervals and we tuck them in bed. That's when we can peacefully have dinner. We then call our husbands to ask them which clothes they want ironed for the next day after which we lay in bed half asleep waiting for their return from pubs.