How to avoid family drama this Christmas
Lady Speak - By
Nancy Roxane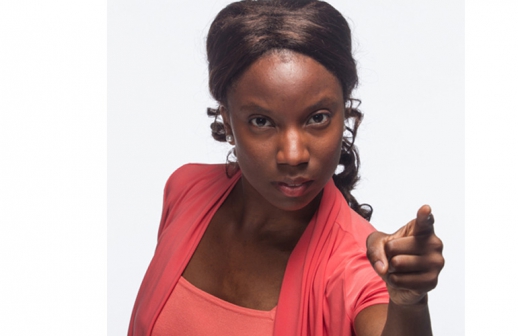 'Tis the season for family fights! Family holiday gatherings are a disaster. Well, at least where I come from. There's always this weird passive-aggressive undertone throughout the entire day, and you're just waiting for someone to start a fight over something ridiculous like because someone put pilipili in all the kachumbari and Aunt Njeri doesn't eat pilipili or whatever.
Before you know it, personalities clash, opinions are forced and ongoing disputes and rivalries are brought out. Tempers flare up. Everyone starts arguing and nobody is listening. The little children watch in horror as their parents spit out expletives. Then it all goes downhill from there and what was supposed to be a heartwarming and joyous time with family turns into a fracas.
There is more drama in a single family holiday gathering than an entire season of the bad girl club. The bigger the family, the greater the potential for friction. You'd think that the Christmas spirit would encourages peace, harmony and togetherness but the holidays have an uncanny way of bringing out the worst in relatives.
The availability of free-flowing alcohol doesn't help matters at all. It is like everyone is just aching to engage in dysfunction. Your nosy aunties decide that just as you're sitting down for the Christmas meal is an opportune time to harp on someone's lifestyle knowing very well that their criticism won't be taken kindly. There are 11 other months on the calendar to discuss that mess. Why do you insist on ruining Christmas for everybody?
Can people just stop replaying old grievances during Christmas dinner? Is it too much to ask that people bury the hatchet at least for one day? If you have those insufferable relatives who always have an opinion about your lifestyle or your parenting skills, do yourself and everyone a favour by not engaging them this year.
Do not reply to the taunts and the baiting comments. There is no need to create tension in the whole family just because you and Aunt Betty don't see eye to eye. Do not instigate the drama either. Do not bring up conversation topics that you know very well will result in drama.
This is not the best time to make your cousin see that her husband is a useless drunk. Steer clear of conversations about controversial topics, from politics to commentaries about personal choices. Do not bring up anything that might exacerbate an ongoing dispute.
READ MORE
Alternatively, if you are looking for some peace and quiet this year, skip the whole mandatory Christmas gathering and do something with friends or your significant other. Let us try and keep the family drama to a minimum this year. Happy holidays!