Home
/
Lady Speak
It doesn't take much be a hero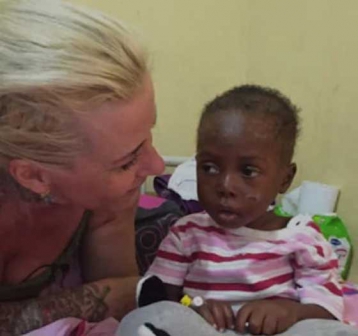 It is easy to get caught up in complaining. Sometimes, you might look around and only see how bad things are. It is easy for a Kenyan to complain right now when it seems all we see around us is negative; corruption, tribalism, hate speech, broken families, injustice and so on.
But then you realise things could be worse. I recently watched a video of a two-year-old Nigerian boy accused of being a witch. He was obviously malnourished with an extremely thin body, visible ribs, a protruding belly, scrawny legs and thinning, discoloured hair.
Yes, he was accused of witchcraft and because of that he was abandoned by his parents. The villagers with whom he was left behind denied him food, water and any care.
Fortunately, a Danish Aid Worker, Anja Ringgren Lovén came to the village and discovered him. She saved him from starvation by arriving just in time with some water and food. She then started a foundation that takes in children who have been accused of witchcraft, apparently something common in the region.
It got me thinking about how much we take for granted. Education, exposure and even religion. All intangible things that make a huge difference in ones' life.
Yes, we have high school fees, bad roads, counterfeit goods and killer diseases but we possess knowledge, skills and other resources that can help us overcome the hardships that come with these challenges.
So let's not focus so much on our problems, but what we can do to overcome them. Don't focus on how hopeless life is but how much hope you can give to others. The little you do make your life bearable, like a sip of water or a mouthful of food, could be all it takes to change someone's life forever!
Related Topics