Home
/
Investments
Easy ways to supplement your income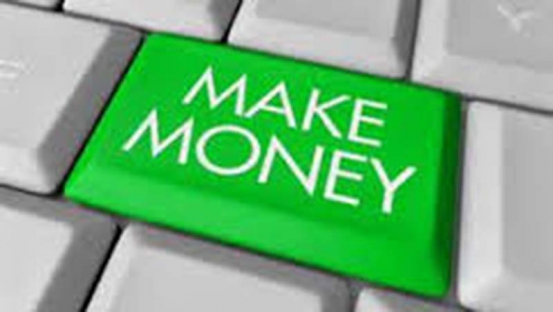 With the current financial crunch, inflation rates of basic commodities like maize flour and the rising job layoffs, most Kenyans are finding themselves in situations where they are struggling to make ends meet.
Many are finding themselves living in debts from friends, family and financial institutions to top up the disparity between their incomes and ever increasing bills.
Despite the situation, most have also opened up their minds to new opportunities to boost their monthly incomes. Here are a few activities you can explore to supplement your income too.
Use your car. Using your car to transport children to and from their extra-mural activities is a good way to supplement your income if you have your afternoons free.Instead of parking cars at home, apply to become an Uber driver and transport people at night to and from their respective destinations. As drinking and driving laws become stricter in our country, there's a greater need for responsible drivers to transport people from their social engagements where they may have consumed a glass of wine or a couple of beers.
Cook or bake. Find out from your boss if you could provide your specialty dishes to your colleagues once a week for a fee. It'll create a nice atmosphere at the office as there will be something to look forward to during the work week and it'll add a little to your monthly income.
Volunteer for surveys. Marketing companies charge a fortune to research hypotheses and analyse market trends and to get the research done they need volunteers to participate in surveys.
Host an event. There are so many interest groups on social media who host activities for the members of their groups. From hiking to photography, or kiddies adventures – you just need to get creative with your idea and market it properly. An entrance fee to these events – providing you have kept within your budget should leave you with a nice sum of money at the end of the event. People are always looking for something nice to do on the weekends.
Capitalise on your hobbies, interests and natural abilities. If you write well then think about doing some freelance writing, if you are a good photographer, think about joining iStock or Shutterstock and use them as a platform to sell your photographs. You can also sell foodstuff, clothing etc a small profit during your spare time to colleagues, friends etc
Join a direct sales company like WorldVentures and sell products or services to earn some extra income. Many Kenyans, as well as people all over the world, use direct selling as their main source of income or to supplement their existing income. According to the World Federation of Direct Selling Association there is an estimated 103 million direct sales people in the world today with the industry valued at over $183 billion
Whatever it is you decide to do, don't be beaten by inflation. Think of what you can do to cushion your bank account every month and settle on something that will not only add financial value to your life but something that will also make you happy.
Related Topics