Home
/
Interior décor
At home with Pinky Ghelani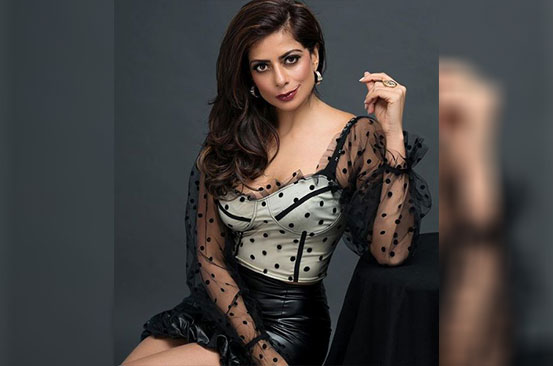 As she celebrates 20 years since she won Miss India (Kenya), we can't help but gush over how awesome, not to mention inspiring, Pinky Ghelani is. The media personality, host of YouTube channel What Women Want, wife and mother of two is truly a beacon of light for women who want to pursue their goals.
She opened up her home to KTN Home's Art of Living sharing her sanctuary with her fans.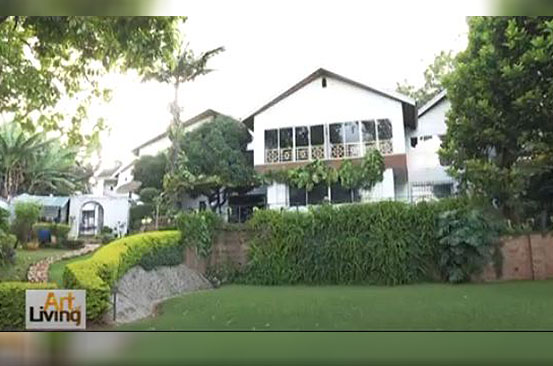 Ghelani's beautiful home is surrounded by greenery, a fete for which she credits her husband.
"My husband has got the green fingers," she confessed. "I don't mind plants. I like them. I love the aesthetic but I can't say that I am green fingered."
Set atop an elevated piece of land, you can see the grandeur of the home from the outside. This is further confirmed by the wooden door adorned with a befitting knocker.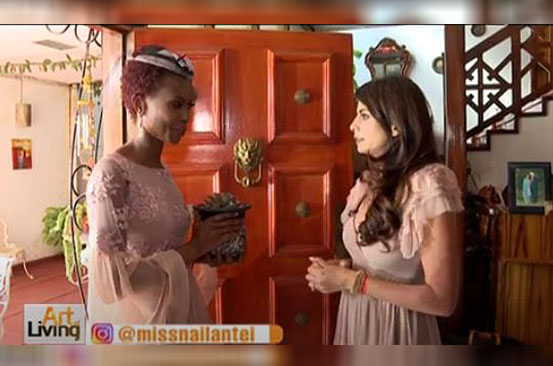 "I live in a joint family, I live with my in-laws," Ghelani revealed of her palatial home.
The foyer has a fountain at the centre with a sitting area adjacent to it. The high ceilings and banister along the staircase are made from artistically curved wood.
"It's a 1958 built house and sits on an acre," Ghelani explained. "My mother-in-law went looking for her house. And when they came here, this space [the foyer] was all open. There was a tree [right in the centre] with rooms all around. They cut down the tree and made the roof and banister."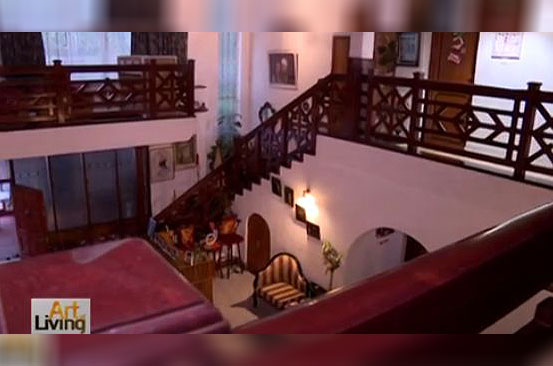 The room, and home in general, is decorated in a classic style. It has curved wood pieces, trunks, mirrors and of course, plants. Even with the heavy wood presence, the high ceiling in the foyer gives the room a nice airy feel, as if you're sitting in a gazebo outdoors.
"I cannot take credit for furnishing this side of the house," Ghelani said. "This is my mother-in-law's choice. She's very classic in her taste. She loves the antiques. For me it's more contemporary."
The home, she said, has many bedrooms. It also has a formal living room from where the family entertains guests.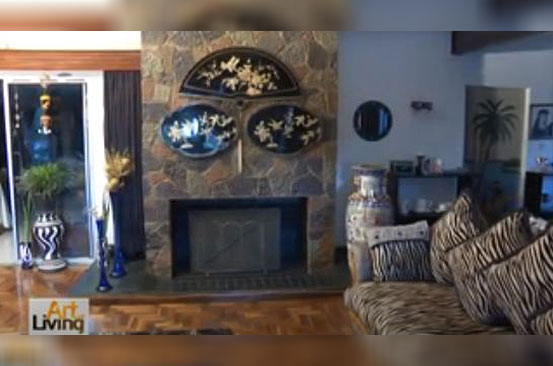 "This is the formal living room decorated by my mother-in-law who loves her animal print, black and white theme."
When we have guests, anything official like Diwali and there's family over, we'll sit here. If somebody is getting married this is the space where we'll come to entertain our family."
The room also has artefacts from around the world, trinkets that her mother-in-law collects.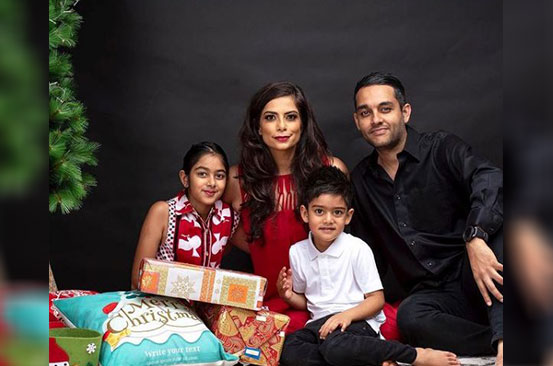 "My favourite place in the house is the garden," she confessed.
A tour around her garden reveals a bamboo pergola covered in plants. There's a patio with pots of different plants as well as various hanging plants which adorn the walls.
Pinky Ghelani's home is truly a sanctuary, a restful, well-decorated space that she can retire to after a long day at work.
Related Topics