Home
/
Interior décor
Five easy ways to connect your home with nature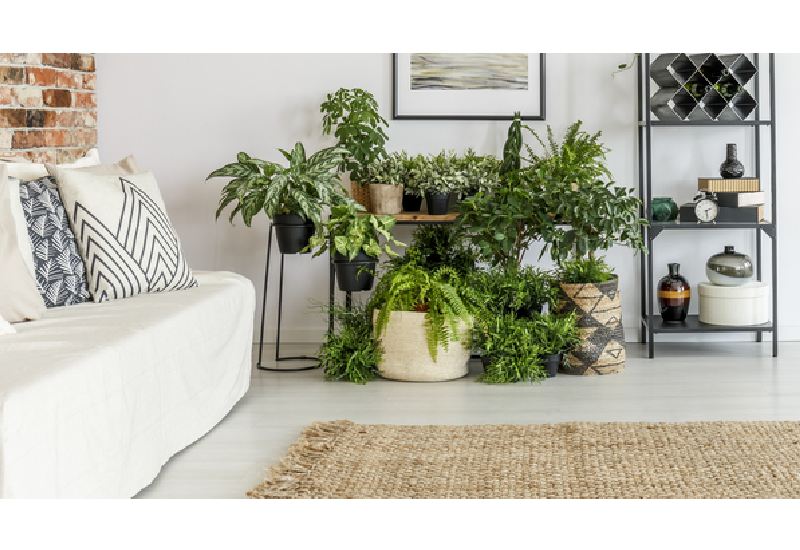 It is easy to lose touch with nature especially during these times when houses in modern areas are getting smaller and smaller and not to mention the invention of classier interior décor solutions taking centre stage.
In the recent past, it was almost impossible to come across a house or home without a garden blooming on the outside and a bonus money plant on the inside. But with modernization and advancements, things have changed in homes. Artificial flowers and plants are taking over plus there's little to no room for gardening.
Even though keeping up with nature may seem hard with our busy schedules and tiny spaces, there are some easy ways one can connect their home with nature without breaking a sweat:
You don't have to move the entire Amazon forest into your home, a simple herb garden with a handful plants can just do. For the garden you can use pots to shelter your space from the dirt while for the small plants and flowers you can go for vases.
A well placed plant will not only make your home look modern but it will also keep your space smelling fresh. Also for your indoor garden, you can go with herbs like parsley, mint or basil that won't outgrow their pots or the space you created for them.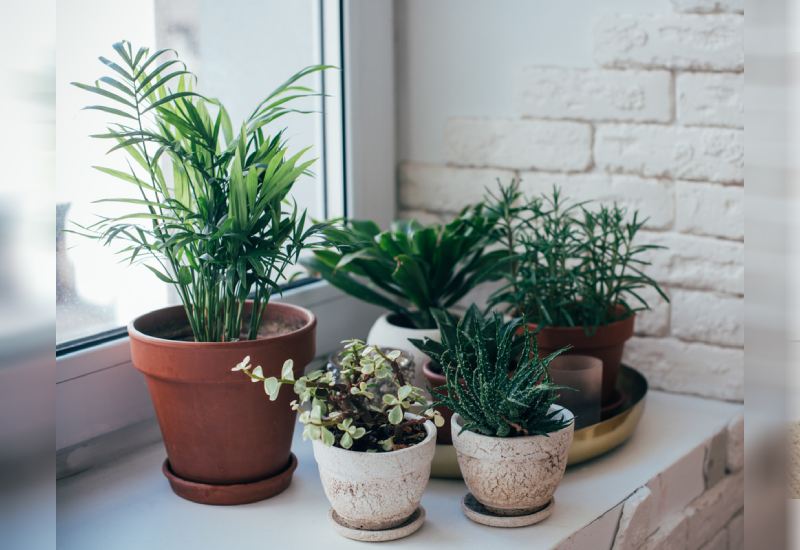 If you can't connect your home with nature the real way, you can always go for decorative pieces that are nature-themed. These may include accessories like framed photos of beaches, forests or pieces of driftwood repurposed into decor or a beautiful sandstone collection. Not forgetting woven baskets, sisal rags or even chunky wool rags that will add texture to your space. They may not all be the real thing but they will sure give your home the outdoor effect.
Fresh flowers can go up to two weeks before they start to wither away. You can buy yourself a bouquet of flowers regularly and vase them so they last longer. Flowers will not only give your home freshness but also decorate your space. Also, it is said flowers can lift concentration levels, creativity and improve cognitive performance.
Go for rustic wood furniture
Wood furniture is very popular and it is not only durable but can also be given any fancy finish to complete any space. If you are going for a less contemporary look, rustic wood furniture can appeal to your style. They will also give your home that natural outdoor feel while at it. To add more nature and texture to your home, you can go for earthy tones like brown and green that will blend in easily with your rustic wood furniture and your nature theme.
Invest in nature-themed fragrances
Fragrances inspired by nature like roses, forest, ocean or even mist can help enhance the smell of your space while mimic that of nature. In most cases these fragrances are very subtle and less likely to overpower your space. Overpowering scents are not meant to diffuse quickly and with time they leave your space smelling and feeling monotonous. Also scented candles and diffusers can also play a big role in keeping your home smelling fresh.
Related Topics