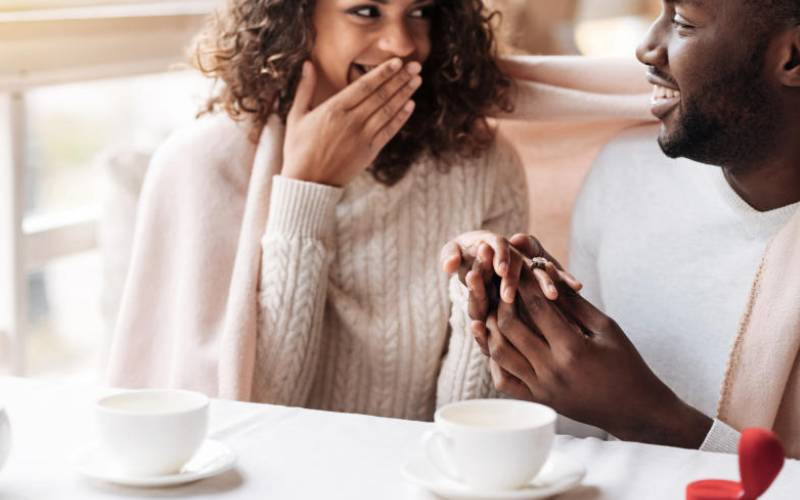 There is no doubt that getting married is a life-changing decision. Although some people these days feel that it's no big deal and that issues like divorce are a walk in the park, the fact remains that it is something that will have a profound effect on your life.
For most of us, however, the dream is to tie the knot and live happily ever after with as little stress as possible. It's extremely important to do the work and prepare yourself to have a healthy marriage that will thrive rather than something that will ruin you.
A starting point for knowing if you're ready for marriage is to be aware of the signs. The five below will help you know if it's the right time or if you should wait a while:
You have a childish idea of marriage
If you are big on ideas like the feelings of love, chemistry and romance, you're off the mark. Fairytales have convinced us that love is the only thing you need to have and consequently ignored what real long-lasting commitments are all about.
Although these three things should be present for your connection to thrive, other things like patience and the ability to communicate in a healthy way are the real foundation.
You have a "me" attitude
A thriving marriage requires a lot of sacrifice and a self-centered mindset won't work to your advantage. This is a huge problem because it will affect your level of commitment and personal accountability, which will cause your partner to feel miserable and unfulfilled.
You will only know you're on track once you let go of the mentality that you always need to put yourself first a hundred per cent of the time.
You desperately want to get married
Desperation has barely ever led to any positive results in the long run. You're more likely to ignore red flags and rush into highly regrettable decisions.
This desperation can come from the personal need to be with someone or even family members who constantly remind you that the clock is ticking.
All the same, it's much better to slow down so you don't end up possibly marrying someone who wasn't for you in the first place.
You can barely settle
Another sign that it's not the right season is if you have a hard time settling with one person. You might have had a few relationships here and there but never really had anything solid.
When you haven't done the inner work and still battle the urge to cheat or look around, it's another confirmation that getting married isn't for you just yet.
You have an impulsive personality
Impulsiveness often leads to very deep consequences whether we're talking finances, health or relationships. It's true that the decision to get married is a risk in itself, but that doesn't mean you can afford to be impulsive about it.
Only decide to move forward after you have thought it through properly and consulted people who love you and want the best for you.
Related Topics