Home
/
Lady Speak
Why you need a girl tribe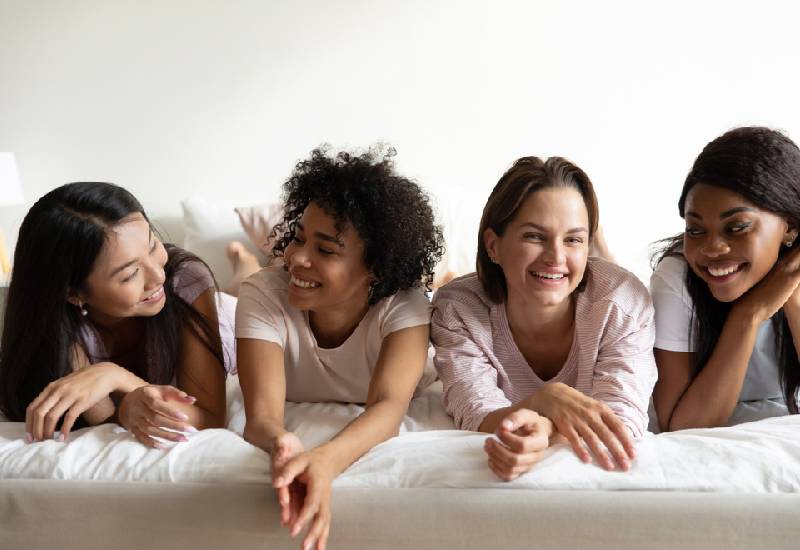 Friendship with women means you are getting confidants, secret keepers, confidence boosters, protectors, and healers.
It offers a safe space to be who you are without judgement.
If you are one of those people who don't think you need ladies in your life, we give you a few reasons why you should think about it.
1.Helps you deal with life stresses better
Science indeed shows that female friendships help you deal with stress better.
A 2002 UCLA study by researchers Laura Klein and Shelley Taylor found that when a woman is stressed, instead of being triggered to fight or flight they release oxytocin which is a hormone that encourages her to tend to children and gather with other women.
Laura Klein, says this calming response does not occur in men because testosterone, a hormone more abundant in men, tends to reduce the effects of oxytocin.
2.Women work better in groups
Studies show that men and women's brains are wired differently. Women are more social and tend to do well in group settings while men work better individually.
It is therefore beneficial for women to have office friendships to help bolster against work stress.
If you spend 40 hours in a week in a certain environment, it is best that it is a place that boosts your well-being.
This inadvertently also increases your productivity.
3.At work, your girl squad can make you better at your job
Studies have shown that women with friends at work are also more productive and report higher levels of job satisfaction.
Seeing a woman in your field succeed especially in a field with few female employees can be a great motivation for you to succeed.
A Gallup report showed that 63 per cent of women who report having a close friend at work are engaged in their jobs versus 29 per cent of women who do not have an office friend.
4.Works for your success
Allyson Zimmermann, executive director of The Catalyst, a non-profit organisation which specialises in empowering women in the workplace carried out a survey that showed that 72 per cent of women who have advanced in their career have been helped by women.
This shows that in an organisation, a woman is more likely to advance another woman.
Female friendships also offer a chance for workplace mentorship and offer a networking opportunity especially if you are starting off in your career.
Seeing your friends succeed can be the motivation you need to push yourself a little harder to achieve your dreams.
And in the workplace too, a woman needs female allies. They are the ones who can truly relate with the issues you face.
Related Topics