Mirror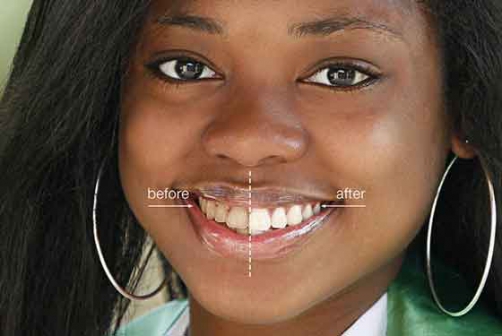 Most of us love indulging in a cup of coffee on a daily basis or a glass of red wine or two at the end of a hard week.
But if these drinks are your preferred 'tipple', chances are your teeth could be slightly discoloured.
And we all know yellow teeth don't make for the perfect selfie.
Professional treatment at the dentist can be extremely expensive, leaving many people turning to shop bought DIY whitening kits but do any of them actually work - and more importantly, are they safe?
According to the American Chemical Society, who post countless chemistry-based videos on YouTube, regular brushing and flossing is the most obvious, and easy way, to tackle food stains on your teeth.
But if the stains manage to settle into the tooth's enamel, you'll need something a little stronger than toothpaste to tackle it.
Whitening strips
Most over the counter whitening strips use a gel with either carbamide peroxide or hydrogen peroxide to clean teeth.
The peroxide breaks down the stains by ripping away electrons and breaking up the chromphore (the molecule that gives your teeth the colour).
Whitening strips are more effective than say, mouthwashes because contact time on the teeth is much longer.
But what about whitening toothpastes?
The Reactions team says whitening toothpastes "kind of work".
They contain an extra, more abrasive compound like silica. But this only cleans the surface of your teeth, and doesn't dig down into the enamel like peroxide does.
Some pastes also contain a substance known as blue covarine which binds itself onto the enamel.
The blue colour then balances out the yellow to make discoloured teeth appear whiter.
But are they safe?
According to the Reactions team, all the commercially available peroxide-based whitening products are safe.
But it's best to always check with your dentist before taking the plunge with a DIY kit.
Your results can also depend on the kind of discolouration you have.
If you want the fastest, whitest teeth then it's best to splash out and head to the dentist.