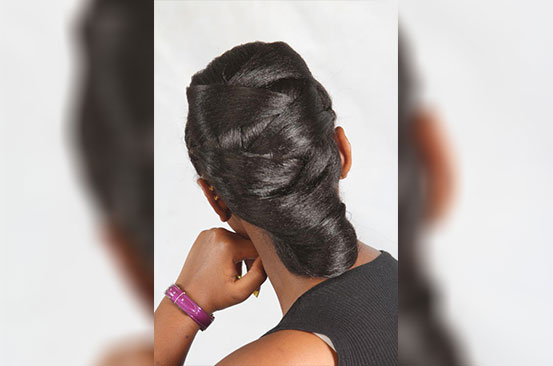 With temperatures soaring, it can be uncomfortable to have your hair sweeping on your sweaty neck. Besides, the salt from the sweat can wreak havov on your ends. Here's a fun alternative for a boring ponytail.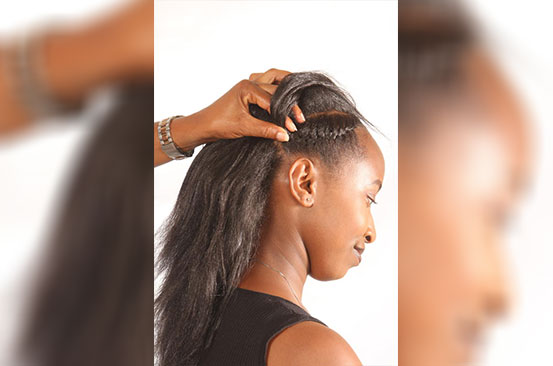 1. Brush your hair then use a bit of hair pomade. Make a big section of your hair in the middle then two small ones on the side.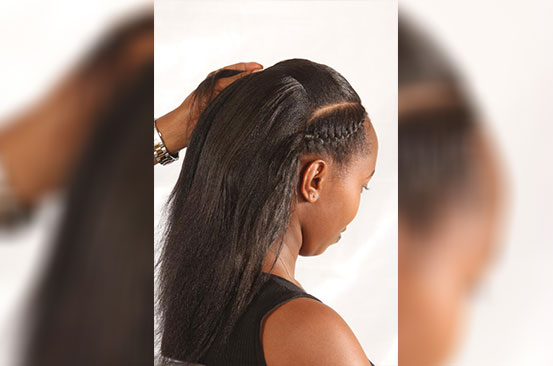 2. Plait cornrows on the two sections, ending just above your ears. Don't braid the cornrow to the end.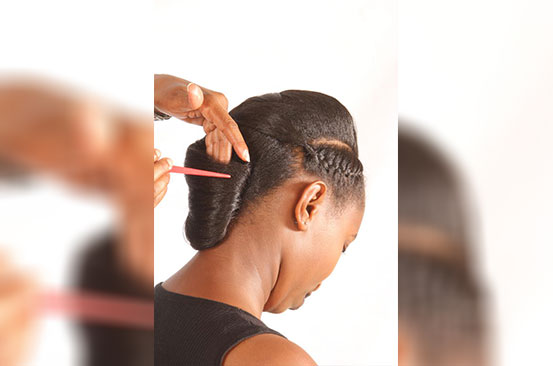 READ MORE
3. Incorporate the ends of the cornrows, tuck them in and secure with bobby pins. Inter-twist the middle section in a zig zag pattern, down to the nape of your neck.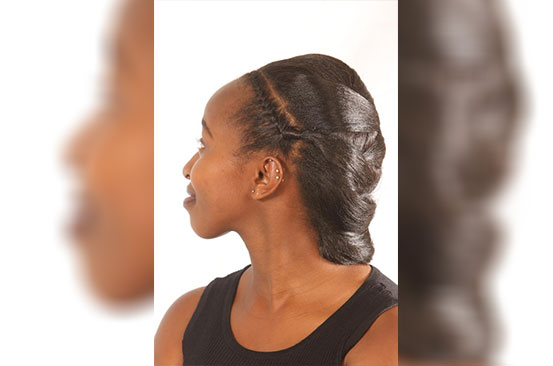 4. Use holding hairspray to keep the style together and tame any flyaways.
Photos: Jenipher Wachie
Model: Mwongeli Kasanga