Home
/
Girl Talk
Are office romances worth the risk?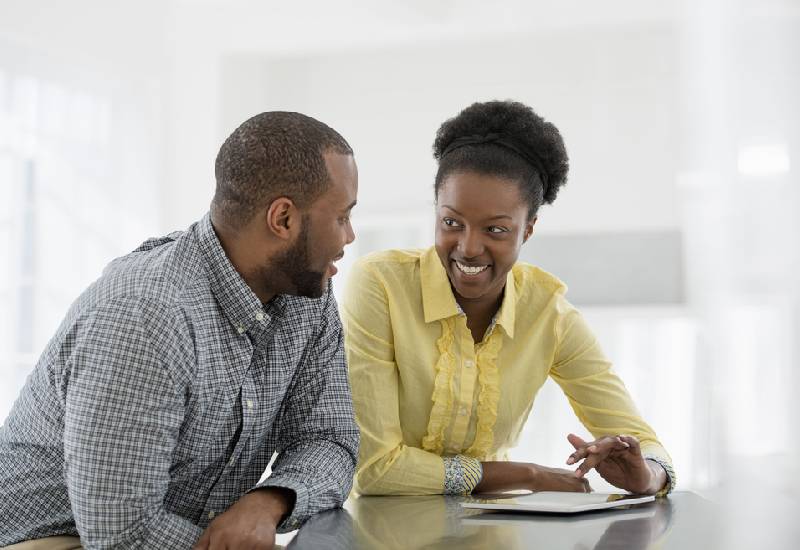 We have at least heard of that one couple who met at the office, got married and are now living happily with their children in a gated community somewhere.
Well, that's not all there is when it comes to office romance.
In most cases, office romances come with a big risk. But who cares?
The sneaky touches, dirty whispers and stolen kisses behind closed doors make every work day feel like summer camp. You can't wait to go.
And considering we spend most of our time at our place of work, finding an attractive director or an intriguing intern isn't something out of the ordinary but rather the norm.
Before you know it, you can't hold your temptations and you are falling in love with your co-worker, boss or subordinate.
The chemistry has you confused and despite company policies that discourage such behavior, you're in a full-blown secret relationship.
Whether or not these steamy affairs are worth it really boils down to how much you're willing to lose for that risk. Read on.
Pros:
One of the best advantages of dating someone from your work place is that they understand the demands and pressures that your profession come with.
Unlike other partners who may start to doubt and have trust issues due to late working hours, extended work hours or weekend gigs.
If the two of you are in the same company or line of work, chances are you know what the job entails and you will be more accommodating compared to someone who doesn't.
Before things got serious, chances are, you became good friends first. With so many creeps out here, you are in a much better position to meet a genuine person at the workplace than on online dating sites, at the bar or a social gathering.
You have time to study them
Being in the same work space affords you the opportunity to gauge them over a significant period of time. You get to see how they handle stressful and challenging conditions.
Before making the next step, you have an idea on how they handle themselves. This way, you will be able to identify whether you have similar values or if you may be incompatible thus saving you valuable time.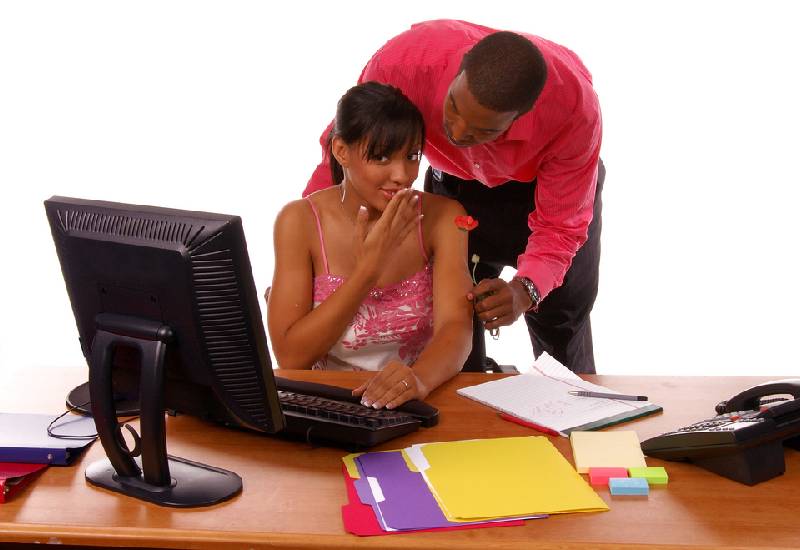 Cons:
You have seen an attractive co-worker and you gather up the confidence to declare your undying love for them only to find out they are married or involved with someone else at the very same place you all work. Ouch!
And that is how entanglements and situationships that are capable of breaking up families begin.
In other instances, he or she may not reveal they are married or involved and you end up in a regrettable situation that could have been avoided if self-restraint was exercised.
Hell hath no fury like a woman scorned. If your advances are not well received or misinterpreted, you may land in hot soup.
Your romantic insistence and expression may be seen as sexual harassment that may put you at the risk of a law suit or suspension.
Likewise, if you had an affair with a female colleague and dumped her for the next new thing, she may ruin your reputation or jeopardize your career as a way of getting even with you.
Related Topics