Home
/
Girl Talk
Girl code: Let no certificate put you two asunder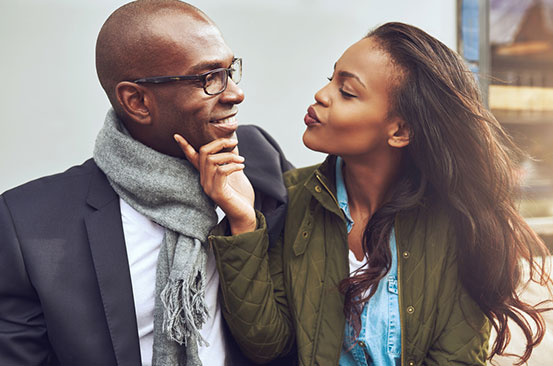 Does one's level of education really matter when it comes to dating? Many people have said love is deaf and blind, so anything goes when it comes to falling in love.
However, I think there are some things we should stop and think about regardless of who we fall in love with. I know how hard it is to carry our brains with us when falling in love. Somehow, our hearts always guide everything we do.
Back in college, I was head over heels in love with a man who kept trying to convince me that engineering was a better course than journalism. He even advised me to drop my journalism course and pursue engineering. I nearly did just that before a friend shook me back to reality. Now, I look back and I can't stop asking myself what exactly was wrong with me. That would have been an epic fail because, for starters, Mathematics and I have never been friends.
Anyway, that was just a distant example of what love can do to us. The other day, I heard someone clearly stating that they have an education cut-off when it comes to looking for love. They swore that they were never going to date people below a certain education level. Their reason? Someone's educational level determines what type of arguments you would have in the house. Some arguments will never see the light of the day in some households, thanks to the education level of the couple.
This reminded me of a friend who once told me that she and her partner kept arguing about making the bed. You see, my friend believed the last one to wake up should automatically be the one to make the bed so there were days when they both struggled to be the one to get off the bed first.
Imagine being in deep slumber when you hear your partner move. You assume he or she is getting out of bed so you end your sleep prematurely just so you can be the first to get out of bed. Now, there's a level of education that cannot allow someone to end their sleep prematurely because they don't want to make a bed. I must, however, state that I will gladly pull such stunts even if I am Professor Beryl.
If you think my level of education will determine the kinds of arguments I have, you may be forced to think again. I am the same Beryl that cuts across educational levels. At least, that's what I think, I could be wrong though.
I have seen men letting their dreams die because they think the women they have fallen in love with are too educated for them. These men do not even make the move to confess their love. They just sit back and watch the love of their lives being swept off her feet by some other more confident man.
I have never really understood why men find it hard to approach a woman more educated than them. Dear men, don't watch your rib fall in love elsewhere yet you can do it. It's not like you two are going to be employed as lecturers at some university. All you will be expected to do is love each other unconditionally.
To all the men afraid to talk or approach a woman because they think she is in a higher social position than them, is that woman supposed to get married to that social position? You all should learn to take your shot -- just the same way I will not hesitate to approach someone more educated than I am. People assume that if two people with a big educational gap fall in love, they will not have anything common to talk about. This is a big lie. We will fall in love with whoever can talk his way into our hearts -- even if it means talking about the sun, moon and stars. There is no way you can convince me that there's nothing to talk about.
Dear everyone, fall in love with whoever you want to fall in love with as long as they love you back unconditionally. Let no certificate render you single even before you meet your match.
Related Topics