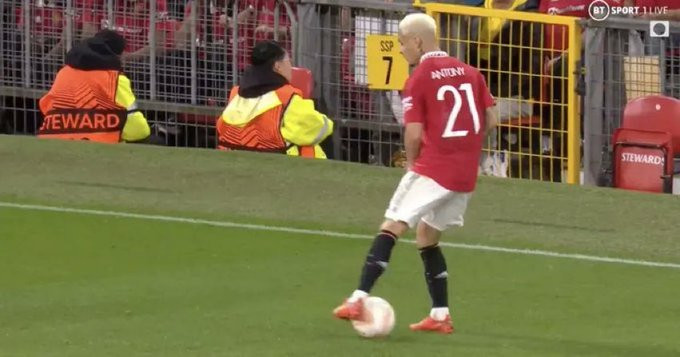 Days after Sheriff showboating storm, Antony has finally broken his silence after missing out on Manchester United squad.
Ahead of Sunday's Manchester United vs West Ham match, all eyes had been on Antony- days after a no-nonsense manager Ten Hag pledged to "fix" his midweek spin maneuver.
The 22-year-old watched Manchester United's 1-0 win over West Ham from the stands after coming under fire for his showboating antics against Sheriff in the Europa League.
Even though he was unable to play, Antony took to Instagram, posting a picture of himself watching on from a box and wishing his pals luck for the match.
He wrote: "Good luck, @manchesterunited!!
"In the crowd in another important match for us in the Premier League. Let's go!"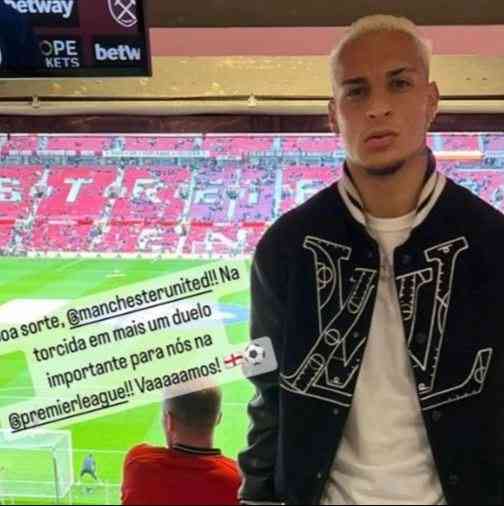 When asked about the extent of the issue in his pre-match interview, Erik ten Hag acknowledged that the reason for Antony's absence was not related to his midweek spin maneuver- but because of injury.
"No, nothing [to do with that]", Ten Hag stated when asked if the spin was the reason Antony didn't play against West Ham on Sunday.
"He is injured. I hope it's not too bad, I think it's not too bad. In a couple of days he will be back."
In the opening period of last Thursday's 3-0 victory over Sheriff, the Brazilian spun through 360 degrees twice and then proceeded to misplace a pass that went directly out for a goal kick.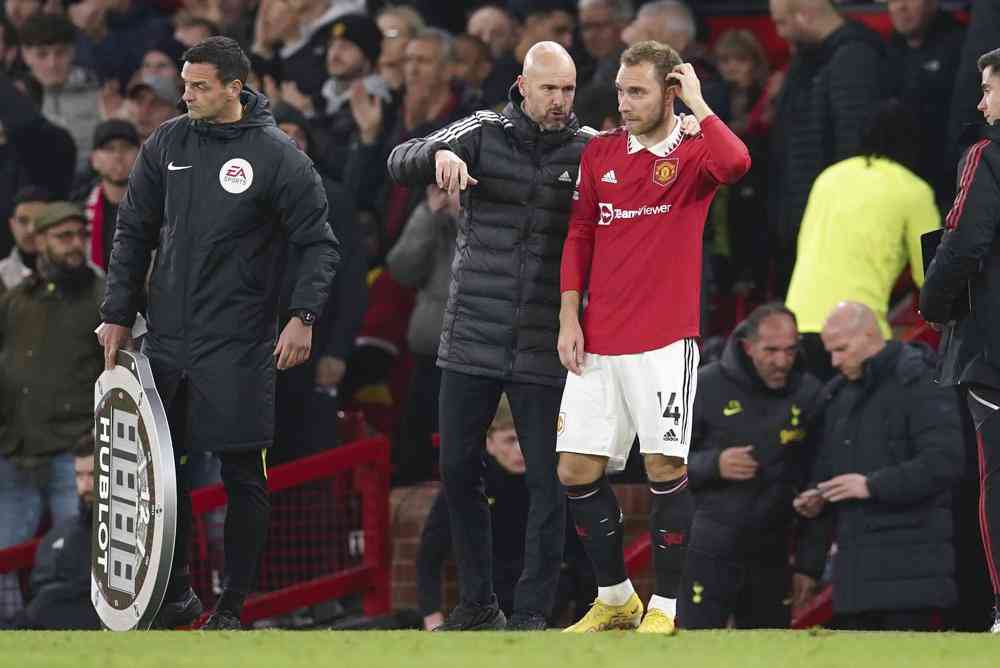 Several prominent pundits voiced strong opinions after witnessing the charade against Sheriff, with United legend Paul Scholes labelling Antony as a "clown" for performing the skill.
"I don't know what that skill achieves. Even before that, he did nothing in the game. I think he needs a more entertaining skill, "he said.
"When you're three of four-nil up, maybe. I don't know if that's skill or entertainment. That's being a clown."
" Fellow former United alumni Robbie Savage also lambasted the 720-degree carousel as "embarrassing" while commentating on the game.
Related Topics