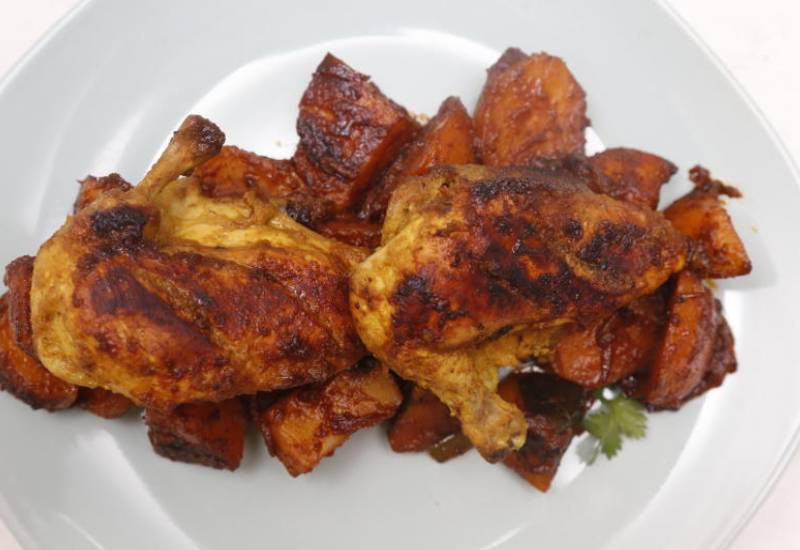 Today we make spicy honey chicken.
Ingredients:
1 capon, skinned and cut into quarters
1 onion
1 tablespoon garlic ginger paste
1 teaspoon turmeric
1/2 teaspoon cayenne pepper
2 tablespoon honey
1 lime juice
1/2 teaspoon curry powder
2 tablespoon vegetable oil
Salt to taste
Method:
In a blender, put the onion, honey, garlic ginger, all the spices, lime juice and salt and blend to a smooth paste.
Pour the mixture over the chicken, rub it all over and let it marinate in the fridge for an hour.
Pour the oil into a hot non-stick pan.
Now add the chicken (reserve the remaining marinade) and pan-sear both sides until golden brown.
Reduce the heat and cover the pan to let the chicken steam and cook towards the inside.
Once cooked, pour in the rest of the marinade and cook until the flavours combine and the honey caramelises on the chicken.
Serve the chicken over spicy roasted potatoes. Enjoy!
Related Topics