Esther Muchene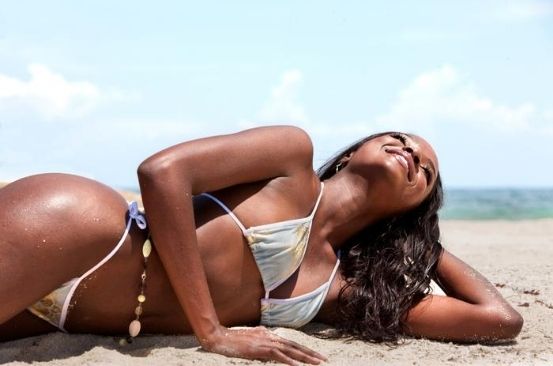 There are so many trendy bikinis being sold everywhere. We often choose those that stand out by color or design and also something that we've seen someone else wear.
ALSO READ: #FashionTips: How to make your jumpsuit look classier
Sometimes, it's possible to get blinded by all the bikini glamour without remembering that different designs suit different body shapes. This leads to the unflattering shapes, pool slip ups and other unfortunate scenarios.
You should focus on taking your time to find the right shape so that you can be your best self when you decide to go for a swim. Once you find the perfect one for you, you'll make wiser decisions when shopping for new bikinis.
This is very important especially for the bust area. The bikini top should fit perfectly and look good. It's similar to choosing your normal bra size because the wrong one will cause some spillage on the sides and some might make you look flat and squeezed. Taking your measurements will also help you figure out your overall body shape whether it's pear, hourglass, rectangle or even diamond.
The worst fashion mistake is choosing something that makes you feel uncomfortable. You shouldn't have to struggle all day wearing a bikini bottom that pinches at the waist or a top that makes your back hurt. Uncomfortable swimwear is one of the leading causes of the nip slips and other embarrassing disasters because the water can pull and tug in the wrong areas. Make sure the band fits perfectly and that you're able to walk without anything moving out of place.
Seamless bottoms flatter every body type. They glide over your bottom without making any weird unnecessary shapes. Those that have a thick seam are particularly unflattering and uncomfortable if you have a plump bottom. They cut across each side making you look like you have four bums. No pun intended. So, whenever you're choosing a bikini check if it has a seamless bottom.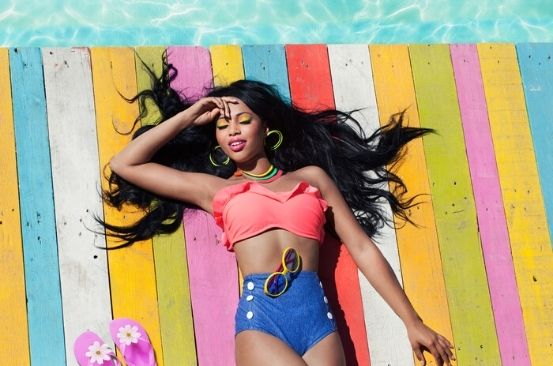 It's better to buy quality bikini sets once in a while than fill your closet with many that aren't good quality. The ones that aren't so great can look good on the models but one you try them on, you realize you made a mistake. Look for some good reviews before buying and choose strong, quality fabrics. Quality fabrics actually contribute a lot to the overall look.
Pay attention to small details on the bikini. For example, if you don't have a defined waist, choose something that creates that illusion like a monokini with a tie on the waist. If you have a bigger bust, get something with thick straps for support and the aesthetic part of it. If you have a short torso, don't choose a bottom that's too high waisted because it could shorten the torso even more. If you have shorter legs, go for a high cut bottom to elongate the legs.
These are examples of the details you should be looking at, in order to draw more attention to your best features.
Plain bikinis are classics and they're still trendy. But you should also have a few that have interesting patterns, colors and details that will make you look even prettier. We don't all get to enjoy a day by the pool side or at the beach every single day. If you have that opportunity, lucky you.
But for many, these fun filled days come once in a while. You should definitely make the most out of it by strutting in a gorgeous bikini that makes you feel amazing.