Home
/
Between The Sheets
Sexual Healing: Two reasons younger men experience erectile dysfunction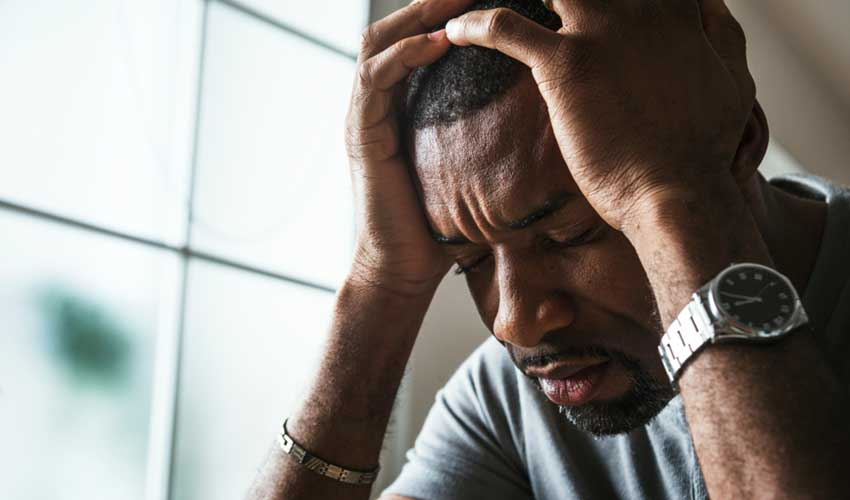 Dear Eve,
I have noticed that too many young men are complaining of erectile dysfunction. While some say they cannot get 'hard enough' to have sex, others say they are 'finishing' too early. What is going on?
Pius
Dear Pius,
I hope this finds you well and thank you for your question. It is difficult to know the precise reason for your observations because each person has an unknown story, and sex being as vulnerable and intimate as it is, those stories matter.
That being said, certain things can get in the way of a young man's ability to desire sex or perform optimally. Today, let us look at just two things that tend to have a significant impact on a man's ability to complete the full sexual response cycle.
1. High stress levels
One of the most overlooked causes of sexual dysfunction in younger men is stress. However, for whatever reason, stress seems to be handled as a minor inconvenience; I mean, we all get stressed, right? Wrong.
Young men have more stressors today than they did just a few short decades ago for example, ever-changing societal expectations, struggling economies which then greatly impact their ability to couple and/or procreate and even pressure from social media and other sources.
In addition, a person's own resilience may not be as strong as would be necessary to survive and even thrive despite these stressors.
Finally, there is the question of smaller or weaker support systems to buffer against the storms of life.
More and more, we can see that young men are living more individualised, compartmentalised lives; it used to take a village to raise a child but now it seems the child must become his own village, without the previous benefit of older or wiser peers or mentors.
High stress levels are known to negatively impact a man's ability to function sexually because sex requires vulnerability and it is difficult for a young man to allow himself to be vulnerable while simultaneously buckling under the effects of stress.
Additionally, sex for a man also requires an energy-fueled, blood-fueled erection, which can be difficult for a body also physiologically trying to keep him alive in a stressful environment for example by pumping enough blood to his heart and his brain.
Unfortunately, stress tends to overwork the body so all its resources are then spent slowing everything down so he can live, which means sexual arousal becomes secondary to the body's primary purpose of protecting and keeping him alive.
That is why it is highly recommended that men learn to manage their stress – go to the gym, eat better, maintain a healthy weight, sleep better, do enjoyable things simply for the joy of it, strengthen their coping mechanisms as well as your support systems and eliminate unnecessary stressors.
For a man currently experiencing dissatisfaction with his erection, these are more than just mere suggestions; these are core to his treatment plan.
He must do what he needs to do to eliminate, minimise or better manage his stress so that his body can spend its energy fueling his pleasure instead of his survival.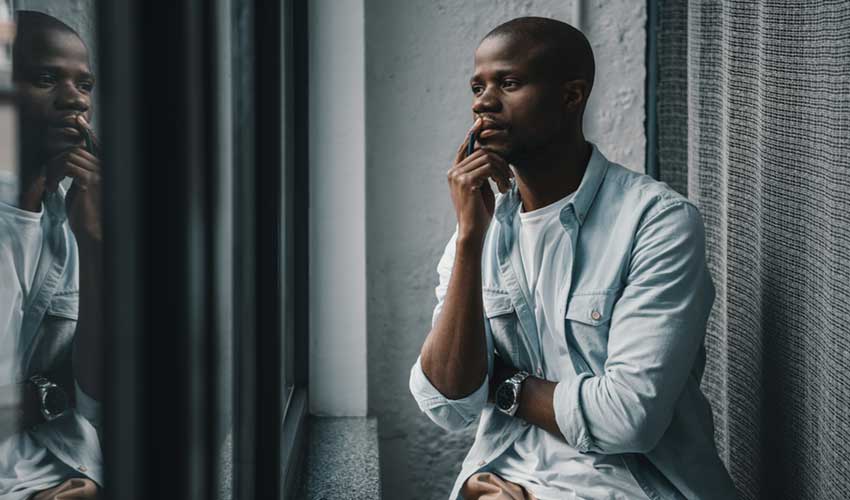 2. Over-indulgence
Here, I am referring to the over-indulgence of all manner of things that young men get into nowadays, for example the use, misuse and overuse of substances such as tobacco, alcohol, marijuana, cocaine, heroin and other drugs including prescription drugs. It also includes over indulgence in erotic material such as pornography as well as masturbation.
Some of our young men are spending an inordinate amount of time-consuming erotic content and/or self pleasuring. If you have been a reader of this column then you know that we hold no judgment on either of these things.
However, when a man overdoes it, he makes self pleasure the only way his body can respond sexually, which means he has now trapped himself. It means the sensation of another warm body will not have the effect it once did, and that will – in the end – affect how he functions sexually.
Other young men are over indulging in food, solitude (yes, too much 'Netflix and chill' can get in the way of a man's sexual performance and satisfaction), and even work – because workaholism/ "commitment"/ entrepreneurship are now all societally acceptable ways to numb out, and yet numbness has never been an erection's friend.
All of these things redirect a vital part of him at his core – his life energy, if you will – and so all of these things rob him and can/will easily rob him of his ability to attain and/or sustain his erection.
A man must not play fast and loose with his sexual health by inadvertently teaching his body that it can only function while under the influence of something external, or that it is not allowed to function for anything other than survival.
Instead, he should allow his body the opportunity to experience desire and pleasure from start to finish so that it can develop a rhythm and response pattern of its own. That way, with or without an external factor, it will know how and when to respond in a way that meets his sexual needs.
I wish all men and lovers of men a less stressful, more balanced life that leads to greater sexual satisfaction for all.
Related Topics