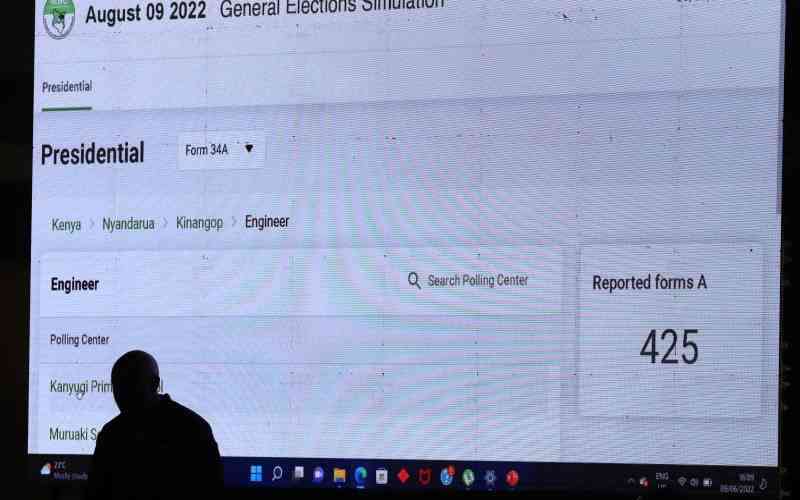 Rongai MP Raymond Moi has called on the electoral commission to deploy competent officials to conduct the coming elections.
Raymond, who spoke in his constituency in Nakuru County on Thursday, said incompetent officials the Independent Electoral and Boundaries Commission (IEBC) has deployed in the past have caused unnecessary tensions by delaying the release of results.
"During the 2013 and 2017 elections, there were unnecessary delays in releasing results and which was partly blamed on the incompetence of polls officers. This time around, we are calling on IEBC to deploy people who will get the job done in the shortest time possible," said Raymond.
The legislator who is defending his seat on a Kanu ticket said that such delays are more often than not interpreted as schemes to manipulate poll results and which have often led to chaos.
"IEBC should never leave room for any speculations. The commission must ensure voters and candidates are not kept in suspense," said Raymond.
The Rongai MP, who is banking on his record, including prudent use of NG-CDF funds as he seeks a third term, is confident of victory.
He noted that voters are quick to notice misconduct by election officials which often leads to tension and sometimes, chaos.
While voters are always asked to leave polling stations after casting their ballots, Raymond said delays in releasing results by IEBC have always seen them troop back on suspicion that the results are being doctored.
"All that everyone wants is a free and fair election. We should allow Kenyans to choose the leaders they want. We don't want people getting into offices through crooked means. Election officials should act with utmost impartiality. Holding on to results attracts many questions," he said.
The MP urged local communities to maintain peace during and after the elections. "We have achieved so much working together. We have implemented various development projects over the year. Let us not lose all that because of an election. Peace is paramount," said Raymond.
He called on both residents and local leaders to respect each other's democratic right to pick leaders of their choice. "Democracy is about allowing people to act out of their free will. Nobody should be intimidated into acting or behaving in a particular way."
He called on security agencies to be extra vigilant during the season and act promptly based on the intelligence reports they receive to forestall the possibility of chaos.
"Our security officers should not wait until something happens for them to act. Emphasis should be on prevention rather than reaction. We need Kenya in one peace after August 9," he said.
Related Topics