Home
/
Bridal
When God created her, he had me in mind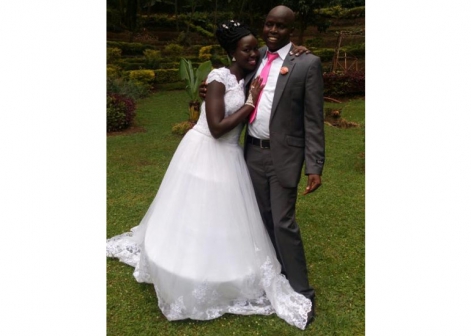 BRIDE: Naomy Jeptanui
GROOM: Collins Kipchirchir
DATE: December 30, 2016
GUESTS: 500
VENUE: George Mutai Educational Centre, Nandi County
BUDGET: Sh400,000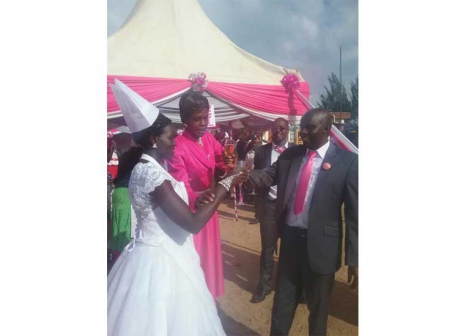 FIRST MEETING
COLLINS: We met at our work place through a mutual friend and it blossomed from there. We both work in Nandi County as health care workers.
FIRST DATE
NAOMY: It took about six months for our first date to take place and it was fun and exciting because we got along so well and we had the same hobbies.
COLLINS: We had a simple date, we went where we both worked and it went very well.
THE PROPOSAL
COLLINS: It took place in August 2012 in our small rented room in Nandi Hills town. I had a cake baked with the words, 'Will you marry me? ''I placed it strategically in the corner of the room and when she reached for the cake and had finished reading the words on it, I was waiting anxiously with the ring, while down on my knee.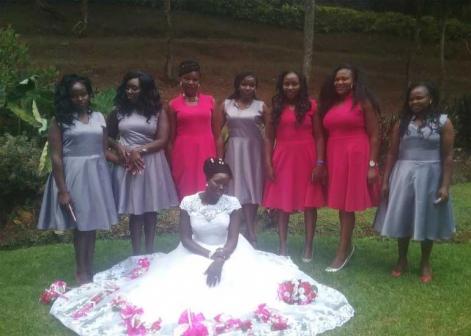 THE DRAMA
NAOMY: At least we started planning early since we had a long break after our engagement. We started mobilising our friends and family to form a committee but we still encountered a lot of challenges. The committee did not trust some service providers, more so the caterers but they did well. Time management was also a problem, so some assignments were not completed on time.
COLLINS: Unfortunately, in December most of the service providers hike their prices and the whole event became a bit expensive. Then, the vendors did not deliver to our expectations especially decor and cake. The photography and videography also was as not as we had expected.
MEMORABLE MOMENTS
COLLINS: When the Nandi County Governor Cleophas Lagat landed just before the ceremony ended.
ADVICE
COLLINS: Always assign trusted people to help you because not everyone will deliver as expected.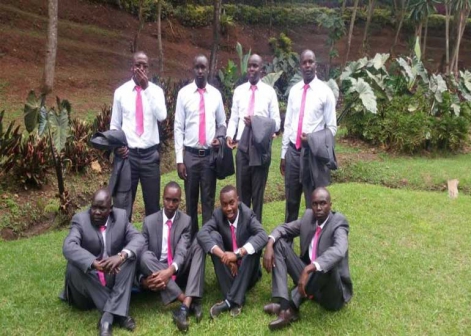 HONEYMOON
COLLINS: We went to the outskirts of Eldoret town to a certain campsite and it was very nice.
NAOMY: We had a relaxing moment together after the hectic planning of the whole event. We got enough time to reflect on our New Year resolutions and we thank God for what He has done for us.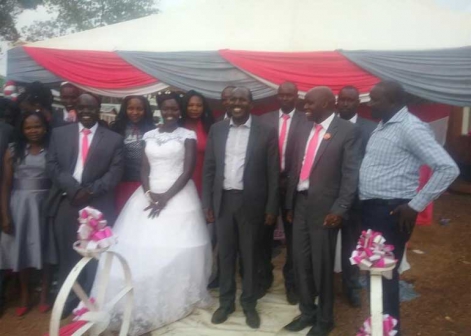 WORDS: Esther Muchene
Related Topics