Home
/
Bridal
I fell in love with his deep husky voice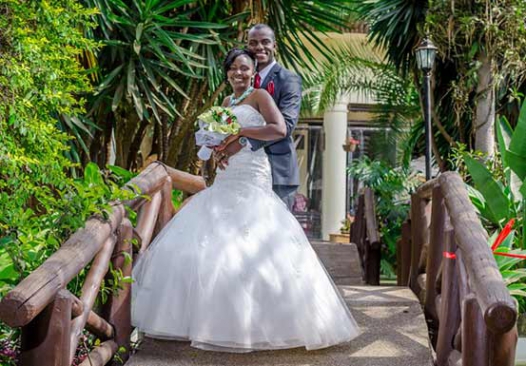 BRIDE: Esther Wamaitha GROOM: Martin Juma DATE: June 28, 2015 GUESTS: 200 VENUE: Runda K Gardens PHOTO SHOOT: Safari Park Hotel BUDGET: Sh700,000
FIRST DATE Esther: We met at Daystar University on the first day we reported on August 2006. As fate would have it, we found ourselves in the same orientation group. Martin: During the orientation, she stood out from the rest through her unique and well calculated contribution to everything that was discussed. I developed interest to know her more. Esther: Besides him being extremely good looking, he had a deep husky voice which melted my heart away. From then onwards, I started eyeing him secretly and when I learned we would be sharing some classes, I was elated. I recall how I unsuccessfully tried later on to convince him to change his course to journalism due to his exceptional voice. Martin: As time went by, we became close friends and gradually started hanging out together. It was at this point that we discovered we had so much in common. Esther: The chemistry between us eventually became evident and we made no effort to conceal it. I still remember a time when many of our friends would publicly declare that we were meant to be and it was heaven which brought us together. Martin: The friendship gave way to a formidably relationship. Our penchant for jogging and participating in evangelistic missions only served to bind us.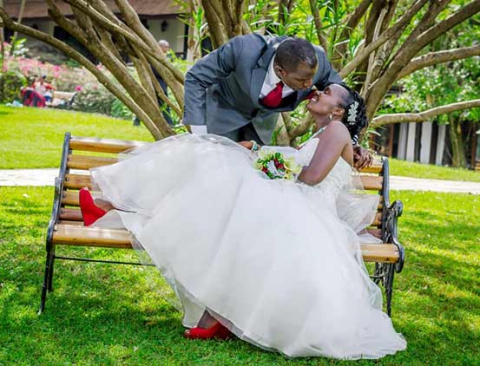 THE PROPOSAL Esther: One evening earlier this year after he returned to the country from overseas, he called me and asked me to accompany him to a Nairobi hotel to meet a friend with whom he had made a car hire deal. I didn't know he had something else up his sleeve. Martin: Prior to that, I had secretly enlisted the help of one of the hotel employees to relay my proposal. During "a trip to the restroom", I surreptitiously slipped the ring in the employees' hand and went back to the table. Esther: Thereafter, he suggested we go ahead and have our dinner since his friend had said he would be running late. When the waiter brought us desert, I noticed Martin's uneasiness, which I innocently attributed to his friend's lateness. Martin: I was a little nervous because the moment I was waiting for had come. As soon as she opened the well-covered plate, she saw the ring with the inscriptions: "Will you marry me?" Esther: I became spell bound and could not believe it. When the shock finally wore off, I gladly accepted his proposal.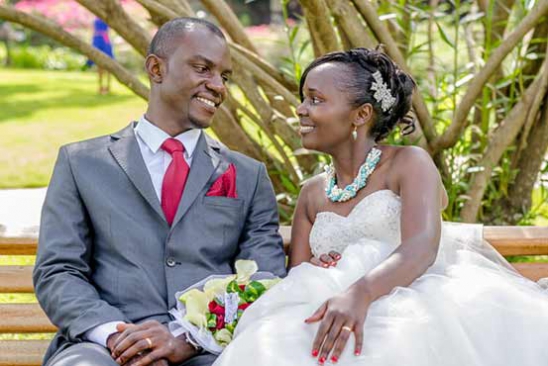 THE DRAMA Martin: We had to make an inordinately long queue at the Registrar of Marriages offices when we went to present our application for marriage. The exercise was so grueling that it began to take a toll on her. Esther: In addition, the new Marriage Act 2014 demanded that we both be present at the Registrar's office. This was a challenge for us due to other commitments.
MEMORABLE MOMENTS Martin: Seeing her walk down the aisle and being told to kiss her literally took my breath away. Esther: Being pronounced man and wife after exchanging vows was very emotional for me as it dawned on me that I was now married. With Hindsight Martin: Commit everything to God and always pray together before and after marriage. Esther: If possible, get mentors and start planning as early as nine months before the big day. Consistently engage your service providers to ensure everything runs smoothly to the end.
WORDS: MARY WAMBUI PHOTOS: DENNIS MBAE
Related Topics