Ken Munyua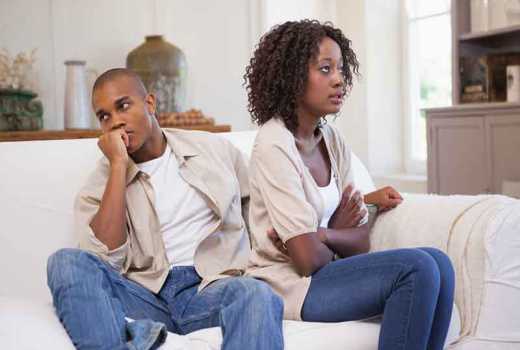 I am a second year university student. I have never had sex and have committed myself to completing my studies first. My girlfriend wants us to try as she has never had sex either. She is threatening to leave me if I do not fulfil her fantasy. What do I do and I do not want to lose her?
Allow me to say this without mincing any word: You are the true description of a man! You are a gem and a rare one for that matter. Before I answer your question, it will be an honour to meet you in person! I will be delivering a talk to your school soon and will give details in private so we can organise a meeting.
That said and done, I hear your anxiety and the same from your lady friend and college mate. Whereas you do not want to lose her, you also have set out the rules of engagement with her. Yours is a clear No and hers is a curious Yes! By this I mean, you want to remain a virgin while she is curious to cross that bridge now.
I would be curious to ask her what has driven her into that adamant route and one that she is invoking blackmail unto you. Whether she is true to her blackmail or not is an argument for another day.
This route is somehow complicated for you and you need wisdom to navigate it. You have a mission for yourself, do not lose focus. Whether your current girlfriend is the one who will assist you realize your mission is something you need to countercheck with her. Stick to your ground and wait until you are ready.
The hard part is, talk to your girlfriend to delay her gratification as well. If she is serious with you, she will hold her horses and know that having sex has never been an emergency.
READ MORE
The hard bit is, are you sure she will keep her word with you or she will seek the fulfilment somewhere else if you do not deliver? Better be safe than sorry; let us explore other alternatives when we finally meet.
My husband of 15 years has started shouting at me for no reason. The other day he almost hit me but I was quick to evade the slap. He has never attempted this as far as I can recall. Is he sick? What could be wrong?
Yours is one of the few sad emails I have received thus far in this forum. It pains me to hear that the engagement you had with your hubby almost turned violent save for your reflex. At this juncture I choose to empathise with you and hope we can continue with the conversation on the side.
That said and done, one thing is clear that all is not okay in your house. Violence is never a spontaneous thing in any household. Rather, it is a premeditated affair that builds up after some several engagements.
I am curious to understand how you have been interacting lately. Is it that your husband may be going through some changes in his life and he has, unfortunately, chosen to vent it on you?
My advice is, be safe first before you become another statistic! Research has it that when a partner attempts violence on the other one, they will surely ensure they accomplish their mission.
At this point, you may not know what is in the mind of your husband. With what is happening in the country, I would urge that you seek refuge in a safe nest and take the earliest opportunity to talk to your husband about that ordeal.
Has he been remorseful after that? Has he tried to reach out to you and try to explain his mannerism? You have asked if he is sick and my response is yes he is! He is not himself if this is the first time he tried to hit you for the time you have been married. Will a sick person admit he is unwell? That is a rare occurrence. He needs someone who will help him come back to his senses and seek help at the earliest possible time.
I have shared with you some hotlines and contacts of first aiders who will be ready to listen to you. I will appreciate to know your exact location too so I can connect you with a helper within your locality.