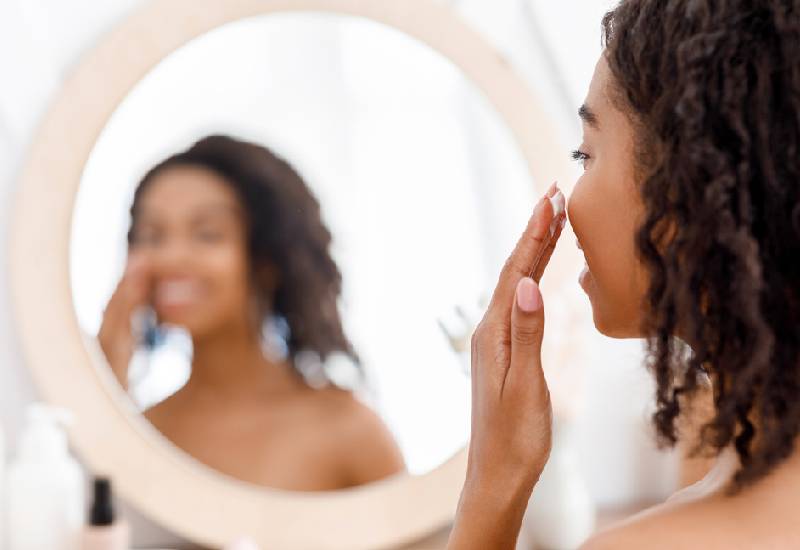 It's important to ensure your skin routine and the products you're using are effective and if they are not, it's about time you bin them. However, let's not ignore the few challenges we face despite doing our best to ensure that our skin is healthy.
Even though we might be using the best skincare products, sometimes we neglect the little and most important details. No matter how busy your schedule is, it's important to put in at least 30 minutes of your day every day to your skincare routine.
Another thing to watch out for is the changes your skin goes through so as to know when to visit a dermatologist or when to switch your skin products. It also goes without saying that you shouldn't use skincare products that have expired.
Flawless skin cannot be achieved without putting in the work. Every beautiful thing requires time, patience and work. Here are some more mistakes you can avoid when it comes to skincare:
Skipping the cleansing step
Washing your face alone is not enough. Ensure to use a cleanser twice a day. You can opt for a cleanser face mask or buy a liquid face cleanser. Exfoliating is also a way of deep cleansing your skin but should be done only once a week. After washing your face it's easy to forget your cleanser but you can place products you use daily under one cabinet so it is within your eye view.
Make sure to wash off all your make up by using a makeup remover followed by a cleanser, toner and moisturizer. If you are too tired, just wipe off the makeup with a makeup remover and clean with a cleanser. You can finish the rest of the process the following day. Sleeping in makeup is the easiest way to damage your skin.
This is contrary to the common belief that essential oils are good for your skin. Not all essential oils are good for your skin and it also depends on your skin type. If your skin is prone to break outs, black spots and rashes, avoid using essential oils. Most of these oils are too heavy for your skin and that is why your skin is probably prone to unending acne. Use a moisturizer instead to ensure your skin stays hydrated.
READ MORE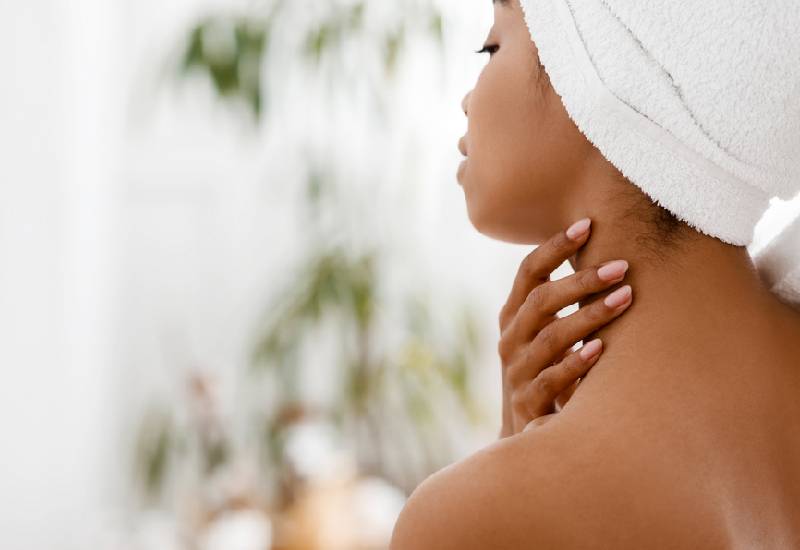 It is true we all crave clean skin but exfoliating daily will strip your skin of moisture and leave it dry and exposed to irritation. Not to mention all the important oils you will scrub off that protect your skin from bacteria. Exfoliate once a week and use a cleanser daily instead, that will be less harsh on your skin than exfoliating.
For most ladies, makeup has become an everyday thing. But it's important to ensure you don't apply too many layers of foundation that is likely to clog your pores leading to break outs. If you go for light and high coverage makeup products ensure they are not too heavy, besides you don't need much to achieve your desired look.
Sometimes we leave the house in a hurry and forget to put on sunscreen. Always ensure you have an extra bottle in your bag or car to apply in case you forget to in the morning or need to reapply during the day. This will protect your skin from sunburns and harmful UV rays.
Avoid the temptation of using the latest products or those recommended by social media influencers or your friends. Remember that skin types are different and you can't guarantee how your skin may react to these given products. Always seek professional help before trying a new product on your skin or switching products. If you already have products that work for your skin, stick to them.