Lolita Bunde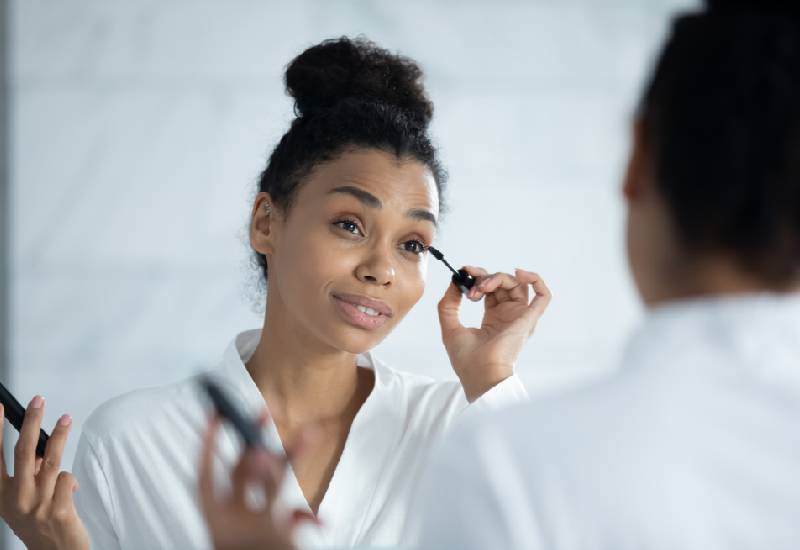 Mascara is an important must-have in makeup kits. It not only makes our eyes pop but it also gives eyelashes density and a luscious finish. Although mascara is amazing, it can also have some serious effects on the eyes when not properly applied or handled.
ALSO READ: Best way to get rid of blackheads
The eyes are delicate and are prone to infections and it is important to keep them clean and safe from mascara.
Here are five things you avoid when applying mascara:
Smudging mascara on your lashes
First and foremost always ensure your eyes are clean and ready for fresh mascara. Most ladies just think applying mascara is all about running the brush over your eye lashes when really they are doing it wrong. Always apply mascara only to the tips of your eyelashes.
Avoid applying too close to the roots of your eyes, the mascara residue will block glands that help in tear formation and your eyes won't be lubricated enough. This may lead to infections and even diminish your vision. Also smudging and applying mascara unevenly to your lashes may not give you the appealing finish you were going for.
Sharing mascara
Ladies are into the habit of sharing everything. Yes, she may be your friend, you have history together but when it comes to makeup products that is where you should draw the line. Eyes are prone to bacteria and they could be harboured along the eye membrane that can easily latch on the brush during application.
ALSO READ: Five beauty must haves from your kitchen
When you share mascara, you are likely to spread the germs that will cause infections. Also don't put the mascara brush on top of a table or leave it in the open for too long, it could catch dust particles that can be dangerous for your eyes.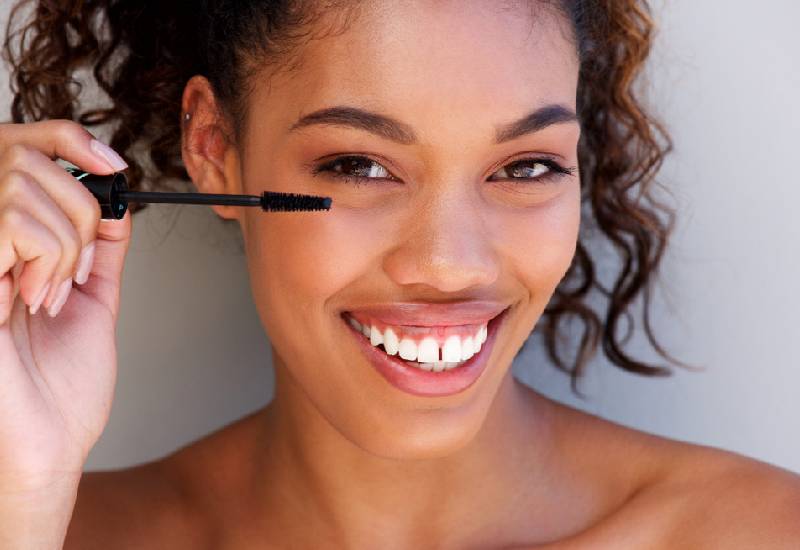 Adding liquid to mascara
Mascara products come in thick liquid and sometimes you feel the urge to thin it out, don't! Tap water might seem clean but it isn't sterile enough and can allow harmful bugs into your mascara tube. Furthermore, you do not know what the liquid mascara is made of and how it will react with the water you will use.
Another common thing ladies do is adding eye shadow to colourless mascara to give your eyes some colour. Avoid this like a plague, your eyes are very sensitive and those particles will accumulate in your eyes and cause infections.
Applying lash-extending mascaras with contacts
When you have contacts it is not advisable to apply mascara at all because of how easy the particles will accumulate beneath the lens. However, if you must apply do not apply lash- extending mascaras. Lash- extending mascaras need to applied in more four coats to get the best results.
If you wear lenses and are used to applying mascara like this every day, The microfibers will get trapped beneath the lens and this will expose you to infections. Contacts are irritation enough to the eyes, do not add unnecessary products to your eyes.
ALSO READ: What it means when you have peeling nails and how to fix them
Using mascara for more than three months
Most of us are guilty for keeping not only mascara but other makeup products for more than three months. While you might not be using your mascara very often and thinking you are saving on your product, the truth is bacteria is probably growing in it. When your mascara has stayed on your shelf for more than three months, just throw it away.
If you recently applied mascara and had an eye infection this could be a sign that it is contaminated. Also if it starts drying up or changing its usual smell, this could be an indication it has passed its expiry date.
Tip: Before going to bed always wash out all the mascara from your eyes to prevent the particles from accumulating and causing infection. This also applies to the whole face makeup, your skin needs to breath and rejuvenate.