Home
/
Beauty
How to use massage to heal common body problems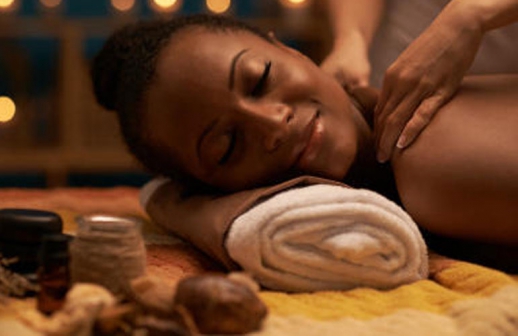 Today, massage therapy is offered in businesses, clinics, hospitals and even airports.
Despite it being readily available, many Kenyans have not embraced it and remain unaware of the numerous health benefits it offers.
"Massage has been linked to the rich in Kenya with many thinking they opt for it simply for relaxation purposes. The fact is there are many health issues that befall both the rich and poor which require that healing touch," says Ann Nyaga, who is a manager at Clarion Spa and City Spa in Nairobi.
Her sentiments are echoed by Dr. Stanley Mugambi, a physician attached to the Meru Teaching and Referral Hospital.
"Many will be surprised to know there are certain health challenges that can only be relieved by a massage, and this is why in some instances medical doctors recommend it to their patients," he says.
According to Dr. Mugambi, massage involves pressing, rubbing and manipulating your skin, muscles, tendons and ligaments which ranges from from light strokes to deep pressure.
"It is a technique that can relieve people from stress and joint pain which normally manifests in shoulders, neck and other major joints. If medically recommended, a therapist will work on specific parts of the body, not randomly over your body," he says.
The doctor further notes that 90 per cent of diseases that affect people today are related to stress. Massage comes in very handy because it helps relieve the body of tension and can work wonders in alleviating stress and even early onset depression.
"Massage helps eliminate anxiety and pressure which then helps the individual better manage their stress, depression and fatigue. If done properly, apart from alleviating these modern day lifestyle challenges, massage helps treat chronic diseases, neurological disorders and injuries," he says
It is due to these benefits that has made more and more medics actively embrace bodywork, and massage as an integral part of hospice care and in neonatal intensive care units.
"Many hospitals are also incorporating on-site massage practitioners and even spas to treat post-surgery or pain patients as part of the recovery process," Mugambi says.
He continues to say that because massage, which is entirely a touch therapy, is so adept at relieving tension, it is also useful for those who have a hard falling asleep or enjoying a restful sleep.
"Massage promotes relaxation and sleep in those undergoing chemo or radiation therapy. It is also ideal for newborns as it makes them sleep more, cry less and be less stressed," he said.
For the growth of children, Dr. Mugambi also encourages parents with children and infants to embrace the service owing to the bond that the massage brings.
He also warns that along with its numerous benefits, if done unprofessionally — it also carries some health risks. These include:
Spread of infectious skin conditions between client and the massage therapist.
It can also be that the client does not inform the therapist of their condition and the skin infection gets spread from one are of the body to another.
Then there is the risk of a poorly trained massage therapist exerting too much pressure, resulting in temporary nerve damage to the client.
"Some forms of massage, such as deep tissue massage and rolfing, require trained massage therapist who can exert pressure past the skin layer with expertise, in order to manipulate muscles and connective tissues without causing nerve damages," Mugambi says.
Related Topics