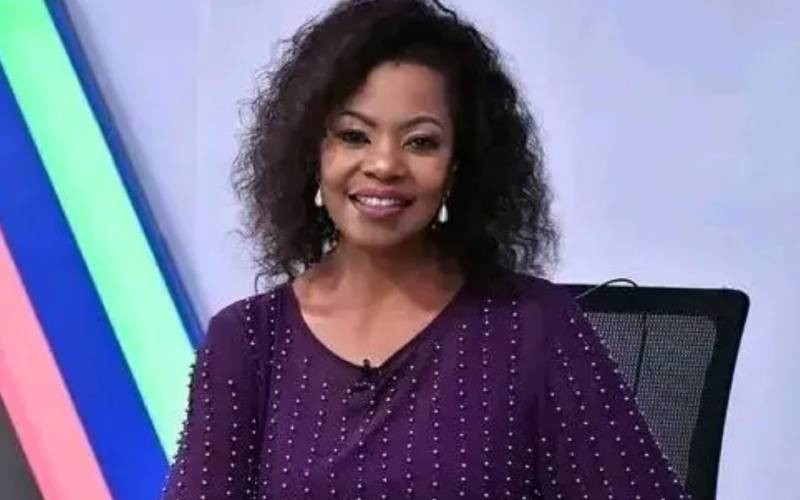 The public knew Catherine Kasavuli as the beautiful, eloquent TV queen. But what about behind the scenes?
As she is laid to rest today, we look at lessons we can learn from what she said, and what colleagues and people who knew her said about her.
She was humble
In interviews, Kasavuli was always asked what advice she would give to people who wanted to be as great as she was, and without missing a beat, her answer was always in the other direction – humility.
"In order to move several steps, you need to be humble. In order to make it up the ladder, whatever ladder it is, you need to be humble," she said in an interview.
In another article published on the Kenya Journalism Review, she said in one of her tips to aspiring news anchors, "Be confident, but not arrogantly confident. You need the kind of confidence that gets you everywhere, but also be humble."
Many people lauded this and said that it wasn't idle talk, it really was how she was in real life, saying that she did not intimidate them with her celebrity status. Her co-anchor, James Smart, said that she would remind them to take on the virtue as well, describing her as her as unbelievably pleasant, humble and warm.
"She said to me when I joined TV to 'always choose to be humble because I have been invited into people's homes.' Her huge star can't be dimmed and her place in Kenya's history is secured," he tweeted.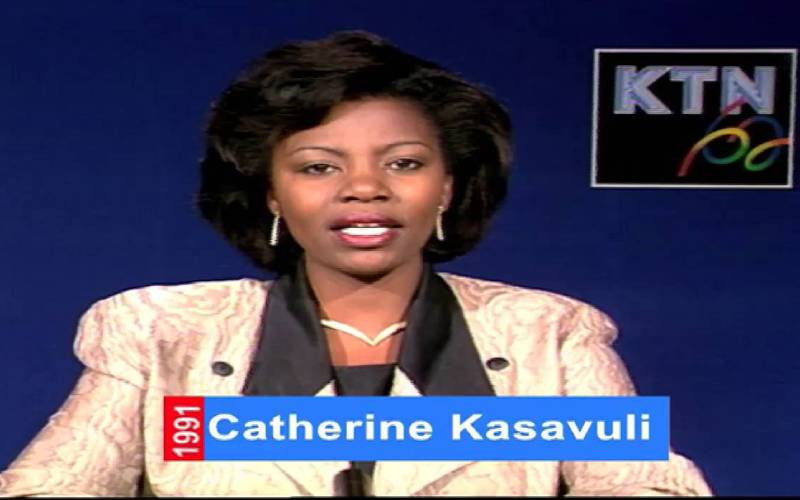 She was professional and loved her job
Kasavuli was a consummate professional, a stickler for doing things the right way, something that was acknowledged by a lot of people in their tributes. However, even in smaller details, her professionalism was evident. For instance, KBC Managing Director Samuel Maina said that she always went to work on time.
In one incident, a light fixture in the newsroom fell on her head while she was reading the news. She was flustered but then continued despite the scary incident.
"There are things that we have been through that if you did not love broadcasting, sincerely, I don't think you'd still be there," she said in an interview.
In the same article on Kenya Journalism Review where she talked about humility, she also told aspiring anchors, "Be ready to burn the midnight oil and not look like you have been through a hurricane especially on those long nights during elections or breaking news."
Leading by example, she also expected others around her to be professional as well. Media and communications personality Alen Wekesa wrote about how she one day prevailed upon him, with love as always, to take his job seriously.
"Once, she came down on me for coming to work late. There was a World Cup Cricket tournament that was going on that KTN was sponsoring. The feed had been pathetic the whole week. 3 days in, I was exhausted trying to understand cricket as I re-edited the feed for broadcast. A few bottles at Visions later that night caused trouble for me with Kasav the next day," he wrote on safirisalama.com, Kasavuli's memorial website where her friends including Jimmi Gathu, Alen Wekesa and Pauline Sheghu penned tributes to her.
"She disciplined me with kindness, but I will never forget how her goddess lips, always lipsticked twirled in anger, her eye squarely fixed on mine, telling me not to joke with my work. Nilikoma aisee."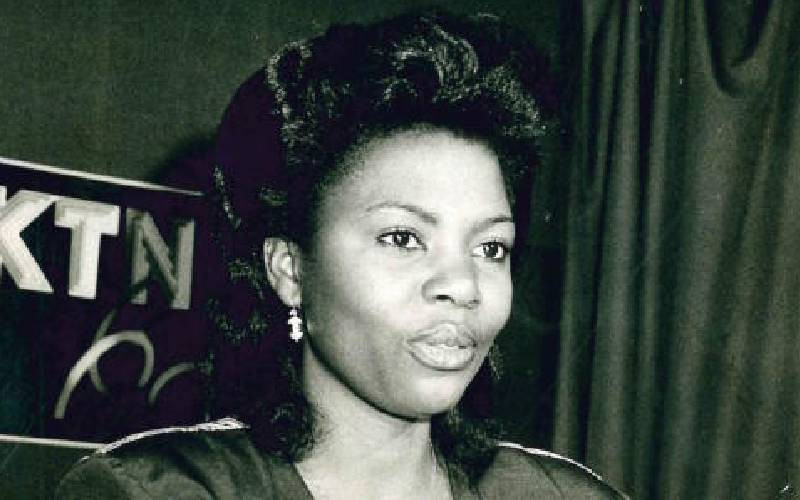 She had a great attitude towards life
In addition to being humble, something else that Kasavuli always attributed her success to was having a positive attitude.
"It really is a positive attitude. How you feel about yourself. What you feed yourself. Not only nutritionally, but also psychologically. What you read. What you allow yourself to watch. These things all determine what you will be tomorrow. What you ingest is what actually comes out," she said in one interview.
This was also evident during the grand celebration of her 50th birthday in 2012, where she said, "being 50 is so good. It's really really wonderful. Many people feel that they have hit a moment where they think it is a crisis moment. It is not. If anything, if they look very very closely, a lot of good things begin to happen in their lives at the time they get to 50."
People who worked with her said that she maintained this attitude even when times were hard workwise.
"She was the embodiment of calm…even in situations that'd have driven any human to depression, she had quips that got many rolling with laughter," wrote Spice FM radio host Jimmi Gathu.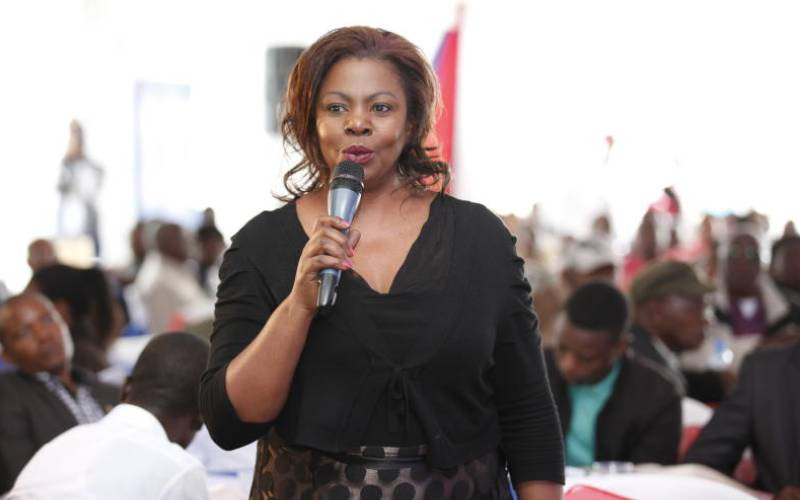 She was a nurturer
She mentored many journalists and helped them flourish in their careers, including Jeff Koinange, Michael Oyier and CNN's Zain Verjee. Verjee said that watching Kasavuli on TV made her believe that she would one day be on TV as well.
"Catherine (aka Kasav) encouraged me, and trained me at KTN news when I was only 23 years old on how to read a prompter and operate in the newsroom. Her smile, warmth, beauty and elegance was legendary growing up. I admired her so much. She filled a room with her flair and charisma," wrote Verjee.
Media personality and rally driver Pauline Sheghu also referred to her as a mother.
"You were a mother to me, more than a friend, my confidant, my mentor and my sister. Your advice and encouragement made me who I am today in the media space," wrote Sheghu.
And of course, ultimately, she was a good mother to her only child, Martin Kasavuli, and also mentored him in media. He ended up having his own successful media and communications career in several countries across Africa and is the co-founder of their company, Kasavuli Media Group, and also Spin Digital.
When she was alive, she referred to him as her best friend, something that Martin also confirmed, saying that she was always present when her needed her.
"You always smiled at me. You trusted me. You taught me all about media. You were an amazing mum. I loved you dearly. You were my best friend and you made me what I am," he wrote.
Related Topics