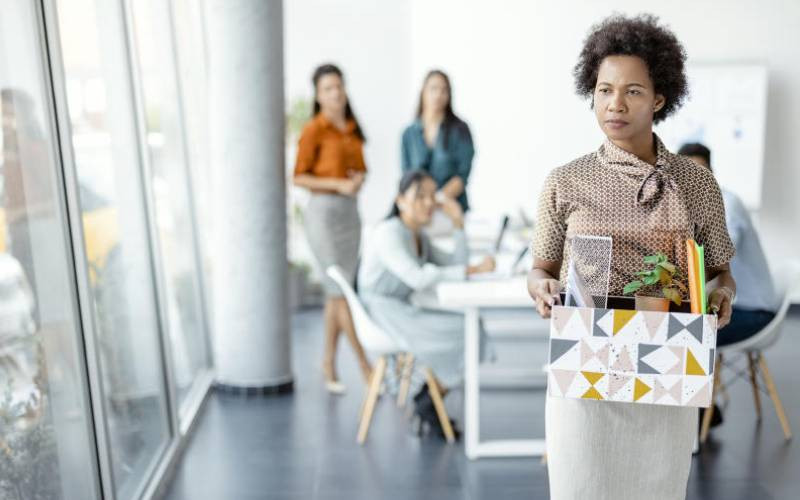 There are many potential reasons why someone might consider quitting their job. Some common ones include wanting to pursue other career opportunities, taking time off to travel or be with family, feeling unfulfilled or unhappy in their current role, or experiencing conflict with coworkers or management.
Ultimately, the decision to quit a job is a personal one that depends on an individual's specific needs and desires. It's essential to carefully consider the potential consequences before deciding to leave your job.
If you're in limbo on whether or not to stay, below are some reasons why you may want to reconsider quitting:
Financial stability
Have you saved up enough to take this risk? Have you secured another job? Or do you have a business that is bringing in stable income? If you answer yes to these questions then, by all means, quit.
The reason you may want to give it a few months or years is because of the steady income it provides. No doubt your job has allowed you to maintain a certain lifestyle and quitting without a backup plan in place could leave you in a difficult financial situation.
Professional experience
Every job, no matter how big or small can provide valuable experience and skills that will be useful in your future career.
Quitting your job now could mean losing out on the opportunity to learn and grow especially if you're in a role that offers training or development opportunities.
It's important to consider how the experience you gain in your current job might benefit you in the future more so if you want to apply for a similar or higher job position.
Networking
Your current job may also provide you with the opportunity to build connections and relationships with coworkers, clients, and industry professionals. These relationships can be valuable in your career and may be harder to come by in a new job.
It's important to consider the professional network you have built in your current role and how it might be affected if you decide to leave.
Job security
Even if you're unhappy in your current role, quitting your job means taking a risk on finding a new one. It's important to consider the job market and whether there are other opportunities available before making a decision to leave.
It's also worth considering whether your current job provides a level of stability and security that might be hard to find in a new position.
Time and effort
Finding a new job can be a time-consuming and stressful process. It can take weeks or even months to find a new position and the process of quitting your current job and transitioning to a new one can be disruptive to your daily routine.
Ultimately, the decision to quit your job is a personal one that depends on your specific circumstances and goals. It's important to carefully weigh the pros and cons before making a decision that could have significant consequences for your career and financial stability.
Related Topics