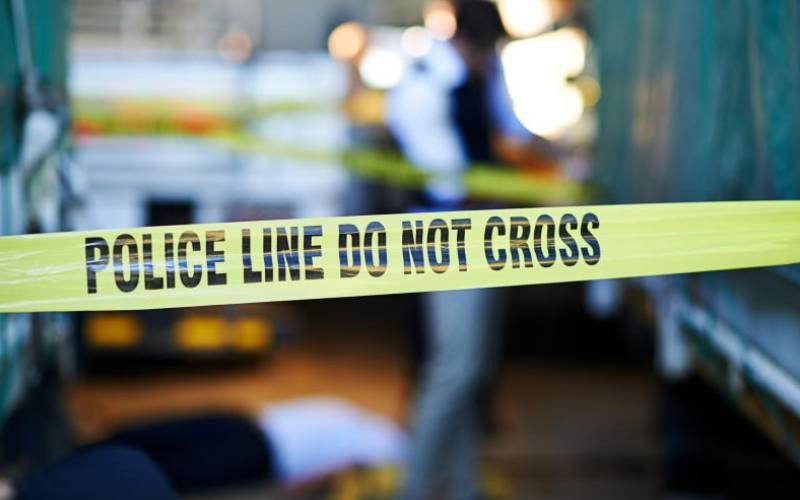 Ghastly stories of lovers killing each other are hitting our headlines a bit too often nowadays. Stabbing, shooting or throttling partners in cold blood have left painful sores in the conscience of our nation.
Worst still, some even go to the extent of slaying their children like the case of Mary Njoki Muchemi who was recently murdered by her husband alongside their two daughters.
As we fight and create awareness of Gender Based Violence this season, let's also look at another dimension of this evil. In criminal law, it is known as the Crime of Passion.
Ironically, such people once loved each other, they could not go a day without calling, texting or seeing each other. Some even made vows before God and the congregation promised to love and cherish each other all the days of their lives. They even went a step further and brought children into this world. So how come they promised to spend the rest of their lives together and then ended up taking the same life?
Killing a partner may happen at the spur of the moment but there's more to it than what meets the eye. The common denominator is that there were heaps of negative emotions sweltering beneath prior, like a volcanic mountain or a ticking time bomb. When everything erupted, the aftermath was too heavy and too ugly to ponder upon.
A human being was not designed to pent up emotions, especially not anger. Experts recommend expressing anger in healthy ways like communicating it, relaxation techniques or vigorous physical activity like boxing. Even if a person won't end up throwing daggers at a loved one, bottling up anger can lead to psychosomatic conditions like high blood pressure, diabetes, asthma, heart attack, stroke, epilepsy and ultimately death! Besides anger; possessive jealousy or severe mental illness can also cause homicide
A little bit of jealousy in a romantic relationship is quite okay, it is even sexy, but we can unanimously agree that excessive jealousy and possessiveness are serious red flags. These are two of the earliest indicators of abusive and narcissistic relationships. When your partner cannot stomach the idea of you having the most platonic relationships or conversations with members of the opposite sex, you should be very worried.
Justifiably, being jilted or cheated causes excruciating pain. You may feel like your entire world has been shattered. Even if your partner is philandering and their face of betrayal keeps mocking at you, there are countless alternatives to butchering them. As difficult as it is, fights the urge to revenge. Understand that pain, loss and betrayal is part of life that none can escape. It is better to walk out. I do not know of a single person who died of heartbreak and what doesn't kill you makes you stronger.
When you have been hit, slapped, battered, probably nursed a few injuries or have added several scars since you started relating with your partner, then you should stand warned that the worst is yet to come. Aggressors push boundaries even further and further each time. Don't wait until they push the life out of you.
Other assailants could be dealing with serious mental illnesses. People with Bipolar Disorders (type 1 or 2), Personality Disorders like Borderline and Antisocial tend to have serious anger issues. Some even experience 'black out' anger moments. At this point, they might end up committing the most horrendous atrocities.
When you suspect that your partner has a mental illness, ensure that they seek medical assistance. Psychopharmaceuticals like Quetiapine, Clozapine and Risperidone help reduce aggression and anger. Psychotherapy also helps in equipping the person with appropriate ways to manage anger and stress.
Related Topics