Esther Muchene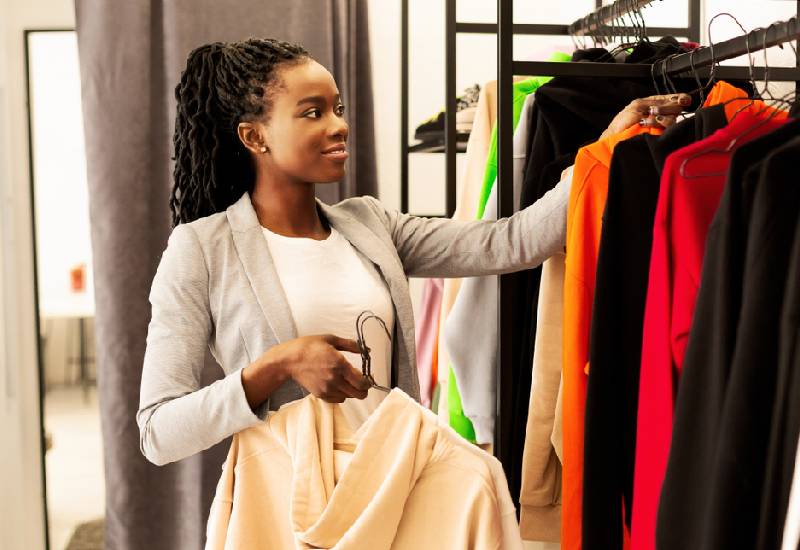 Not everyone is a fashion or style guru. Those are chosen roles for certain people and they serve some amazing style inspiration ideas for us.
ALSO READ: Seven reasons to love wrap style dresses
Either way, anyone can learn how to have good style without doing too much or trying too hard. The best style that draws in most of the attention is one that's simple and direct.
The first step in doing so is having the most essential items in your closet. Before you jump into collecting any unique wear you can lay your hands on, you should definitely start with a list of versatile pieces that are timeless.
1.Blue and black skinny jeans
Ever since skinny jeans made a style comeback, they became everyone's favorite item. At least, they became mine.
We quickly swapped the flared pants for them because they looked good with everything. It is therefore okay to have all the colors but you should specifically make sure you have a rich blue pair and a black pair that aren't faded.
Jeans that still have their color intact will always make you look fresh regardless of what you pair them with.
2.Long coats
ALSO READ: Seven types of bags every woman should own
Have at least one or two neutral trench coats or dusters in your wardrobe. These look good whether you're wearing a dress, jeans, jumpsuits or even shorts.
They elongate every frame and they keep you warm in case it gets breezy later on during the day or night. You can start with colors like black, grey, white or brown.
3.Trousers
These are different from jeans because they can swing either on the elegant side or the casual side.
You can wear them to work or class if you need to be dressed in something official and you can wear them if you're going for a casual brunch date with your girlfriends.
Find a pair or two that fit you perfectly.
4.Leather belt
ALSO READ: Six ways frills can work to your advantage
You should have a leather belt in your closet even if you don't wear it often.
This will be the ultimate hack when your jeans or trousers keep moving out of place or when you want to accentuate your waist with a dress or loose top.
5.Seamless panties
Some outfits can only work if you wear seamless underwear underneath. Any other type might show the panty outline which could ruin the entire look.
These also come through when you don't want to struggle with a thong that day or when you're not a fan of G-strings and the like. It's good to buy some especially in nude colors a shade closest to your skin tone.
6.Neutral scarves
You should also collect some light scarves and heavy ones as well for the cold days. A scarf is an accessory that adds flavor to your look whether you're wearing it as an accessory or a necessity. You can also get some colorful ones with interesting patterns and designs.
7.Black blazer
There are all sorts of colorful blazers out there. But a black one specifically, is one of the items that should be added to your closet right away.
This can be worn with a casual outfit like jeans and sneakers or with a more official outfit. It's one of the most versatile pieces that many ignore but it's definitely a top essential.
8.Basic tees
Have the classic black and white tees and add some striped ones and many other basic deigns. These can also double as casual and official wear at the same time with just a few adjustments to the outfit.
For example, if you're meeting up with your friends after work, you can just take off your work blazer and tie a knot at the back or the side and you instantly have an outfit switch.
You can never go wrong with basic, high quality tees in your closet.