Rachel Murugi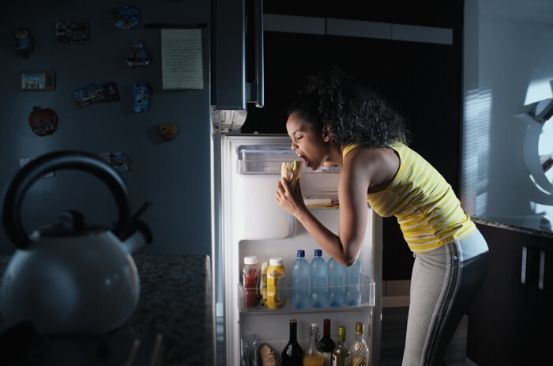 If you're struggling with cravings especially almost during your bedtime don't worry, you're not alone. With so many conflicting theories surrounding this topic, we look at some of the pros and cons of eating before bed based on different lifestyles.
ALSO READ: Garlic during pregnancy: what you need to know
As no one wants a pile up of late-night calories that substitutes as excess fat, there have been several answers from different experts. Scientists attest to the fact that metabolism slows as we sleep. Fitness instructors and dieticians on the other hand advice cutting back on snacking right before going to bed in relation to weight loss. Other experts opine that individuals with insomnia can eat a snack an hour before they sleep as metabolism stays constant all through the night. Bottom line is, snacking before bed should be a case of concern if you're eating for the wrong reasons, not checking what you're eating and if you're on a weight loss plan.
Pros of late-night snacking
There needs to be a balance between being overly satiated, almost bloated, to being completely hungry right before bedtime. None should outride the other. If you want to get into the right head space for sleep a light healthy snack will really come a long way in keeping you full and off to bed. It is hard to sleep on a growling stomach so eating the right foods before bed will actually give you a good night rest.
Apart from good sleep, consuming proteins such as nuts before bedtime can help repair your muscle tissues and give your body the energy it needs to for metabolic function during sleep. Your blood sugars will also remain stable and you will not wake up as hungry in the morning.
The most appropriate snacks to consume before going to bed should constitute of a protein, complex carbohydrate and healthy fats. These include: fresh fruit, a handful of nuts or seeds, vegetables, whole grain crackers, warm milk, yogurt, and herbal tea.
Cons of late-night snacking
Eating at night is never recommended especially if you are eating a large meal just before bed. This is because the process of digestion itself can interfere with sleep and cause heartburn especially if you eat heavy fried foods that are difficult to digest or foods in bulk. In the long run, this can lead to weight gain and a detiorated cardiovascular system. You are advised to eat your last meal especially if its heavy two to three hours before sleeping.
ALSO READ: Why you should avoid excess sugar while pregnant
Eating some foods before bedtime can imbalance your blood sugar levels causing you to lack sleep throughout the night. These include; foods with high sugar content and high amount of proteins like protein shakes and overly processed foods like a bag of chips. Everyone enjoys a good night sleep so keep away from candy, sodas or juice before sleeping.
If you decide to late-night snack follow all the guidelines mentioned above for better food habits that lead to a more healthy body and lifestyle.