Beryl Wanga Itindi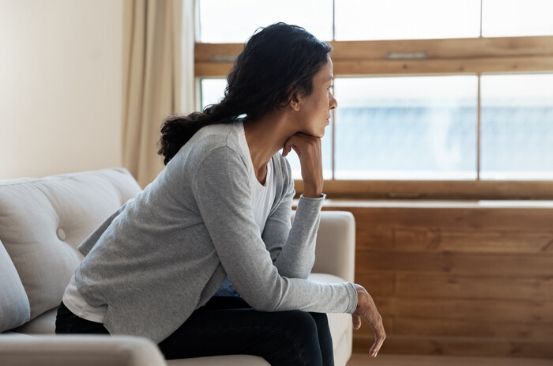 Ladies, have you ever been so deeply wronged by your man that you were too angry to even tell them? In such incidences, all women do is sulk and claim that they are OK while deep down, they are burning. Having been there before, I know what it feels like to pretend that everything is fine. The last thing we need in such moments is being asked if we are OK.
ALSO READ: Bad bachelor: How I moved out, moved on
I mean, if you have evidently annoyed me to the point where I don't even want to talk, you should be wise enough not to ask me if something is bothering me. Men who push for an explanation during such times do nothing but spoil for a fight. Dear men, whenever you see us sulking 'from the blues', all we are asking for is a kiss and a hug followed by an apology. Most of the time, when we sulk, it is because of you.
Next time you see your woman sulking in a corner, don't approach her with the usual line, "Is anything the matter?" because the only answer you are likely to get is "Nothing". Again, when we say nothing, we don't really mean it. All we want is for you to use the sixth sense that was given to you for free to figure out what the problem is and fix it. Don't just go on with your day as if nothing happened.
There are those men who will ask the same question a trillion times. As if they have enough wax in their ears to make a candle. Like I said, that's the time to hold us and show us some affection, then we will open up.
For instance, when you come back home in the wee hours of the night drunk and without prior notice, you definitely don't expect me to be waiting for you by the door singing your praises with traditional dancers and a fly whisk in one hand. We will be somewhere in the house almost reaching boiling point.
If by any chance you find us asleep, don't even wake us up to try anything. Tiptoe as quietly as possible because anything you do will irritate us, including how you breathe. Some of you are daring though. That's the time they will tap us and ask us what's for dinner. Dinner? At 2am? Even Queen Elizabeth doesn't have her own time zone.
Who are you to decide that dinner should be served at 2am? And by someone who was already in dreamland! Didn't you have dinner wherever you came from or did they cook something that you are allergic to? Like maybe they decided to boil the network and serve it wet fry such that you were not able to call or text me? You men sometimes push us to the limits.
Then when we tell you to go back to where you came from, some of you actually rise and make a move to go back. Where do you think you are going? There is no way you are leaving that house because I don't want to see or talk to you. You are going to hang around until I feel good enough to talk to you.
ALSO READ: Men only: When women aren't loyal to their husbands
And when I say I don't want to see you, I don't mean you leave the house! Sit there and look at me sulking until I come around. If you are clever enough, a kiss and a hug will end all this. Maybe it will calm me down then we will still go back to discuss your whereabouts before you come back.
You should realise that women are like children. That's why you come for us from our parents' homes and not vice versa. So please treat us with the care we need. Next time you wrong me and I sulk, don't dare ask me what's wrong because the answer I will give you will be entered in the Guinness Book of World Records.