Home
/
Girl code: Husbands, a little play goes a long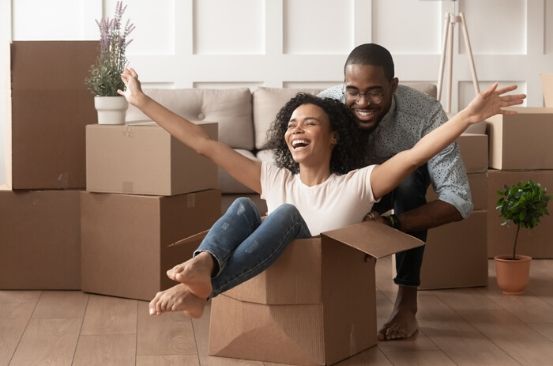 Have you ever dated or are you married to someone who is 'too serious' for life? There are people walking out here whose sense of humour is very expensive. Making them even smile is like successfully sliding on an avocado peel from Nairobi to Mombasa. Try to crack them a joke and they will give you a weird look, clear their throat and get back to what they were doing.
It's even worse if they put on eye glasses! People, there's nothing as humiliating as being eyed from the top space of eyeglasses, it feels like being told to shut up! These people who look at others that way behave as though they did not evolve from Homo habilis like the rest of us. You would think they slid into the world right from inside a smart phone.
Anyway, back to these serious fellows who make social life look like the inside of an exam room. They are the same people you cannot even call "Baby" or "Babe" because they will not respond. It's even worse if you do it in public. You will be called aside and given a full lecture complete with an exam. They will be there gripping your arm firmly and whispering, "are we together?"
Unless you work with the Registrar of Births and you are about to print my birth certificate, if I am dating you, keep away from referring to me as 'Beryl'. It only shows that you are preparing for an argument, and trust me, I will give it to you full dose. We should all learn how to spice up our love lives.
Sometimes it's good to run around the house and have romantic pillow fights. But these serious partners, you try running around the house and you will be met with, "Just run around as if there's a lion after you. Don't come to me when you fall and break your leg." Seriously, such statements are enough to make us fall out of love immediately.
A little joke here and there spices up the whole relationship. In fact, some little mischief lengthens the relationship. You know, it's normal to wake up in the middle of the night and tickle your partner. Romance Chapter One to the end dictates that if you are tickled, you either tickle back or smile at your partner. Don't start accusing them of being childish. If I cannot behave childishly around you, where else can I go?
I have been accused of behaving childishly enough times for simple things like hiding the washroom keys then watching my man look around for some minutes before I unleash it and shout "Taraaaaaaaa!". One time, the man I was dating got so mad and went to the neighbour's washroom after I gave him back the keys. Got me wondering what kind of a man he was. He should have met my mother!
Back in the day, my mother served visitors sugarless tea intentionally then sat back and waited for the bravest of them all to mention it. She would then laugh at the whole situation. She never spared my father either. One time, she sprinkled tea leaves in his bath water and stood outside the bathroom waiting for his reaction after he walked in. I think he had already accepted such pranks; he took a bath with that water then walked out laughing. We need partners like those. Those who can take a joke without a pinch of salt. Not those always out to accuse us of being childish.
These serious people are the same who would want you to join boring conversations from the blues. They will call you from the kitchen to come urgently and when you rush to where they are thinking they could be in danger, you will find them tapping their fingers on the table and shamelessly ask, "When did the US bomb Hiroshima and Nagasaki?" Dude! Leave alone the bombing, I don't even know if Hiroshima and Nagasaki are animals or types of cabbages!
Dear partners, we are in this together. If you want us to discuss bombs with you, kindly prepare to run around the house with us. When I throw a light pillow at you, I am trying to play, not to break your head!
What did you hate sharing as a kid?
?
Related Topics