Tony Mochama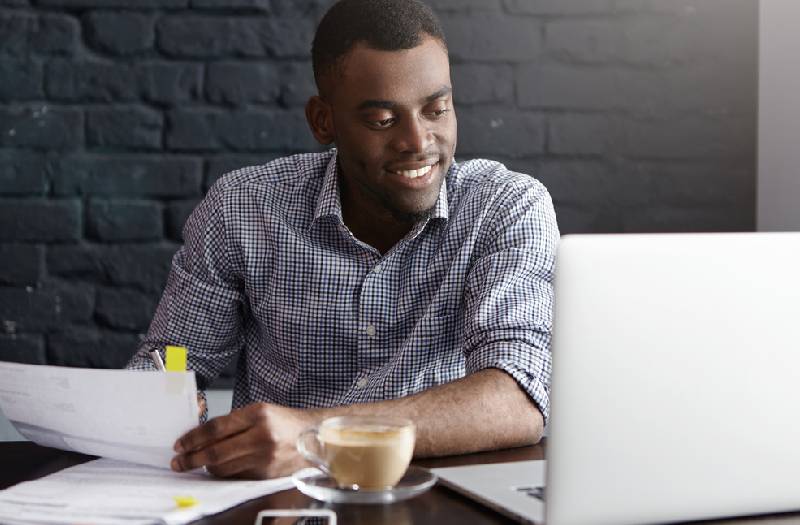 Today is my birthday, yet another year lived, and the start of another 365 days. When you are young, birthdays are there to be celebrated.
ALSO READ: Why you need more intimacy
Then you get to a certain age, and become a sage. Here are 10 things I've learned as a man.
1. Don't be afraid of commitment
Many men are scared of commitment to anything, even a career, but mostly within relationships.
But my first 'wise' advice, now that I'm a year older, is that it is adult to get into a committed relationship, when you find the 'right' woman. It is college to play the field too long.
2. Use your talents
"Easy for you to say," I can almost hear someone who knows me (as a writer) say.
But, surely, even if you are not gifted with some God-given talent, you have other skills, interests and hobbies, other than whatever it is you do for a living.
ALSO READ: Girl code: How do you serve your man his meals?
Live, and have, another 'life' outside of the home or office.
3. Loss happens
This is the most painful lesson that life has in store for all of us – loss. You can lose your job, wealth, position, reputation, property or even health.
And, at some point in life, you will lose loved ones, and you just have to learn how to live with it. I remember when my mum passed away, I thought the world had ended.
Yet here we are, you and I, still chatting, a quarter of a century on ...
4. Speak your mind
I find that too many people are timid in life, afraid to say frankly what is on their minds, share ideas, or even disagree with superiors, when push comes to shove.
ALSO READ: Confessions: How do I tell my beautiful, intelligent friend she's the woman of my dreams?
Learn to honestly say what you think, then move on, even when it doesn't go your way.
5. Fight like crazy
I do not want to disagree with Jesus when he said to 'turn the other cheek.' In reality, if you do, whoever was doing the slapping will now clench their fist, and strike you a thunderous blow to the jaw.
Saturday was the 75th 'Victory Day' (end of World War II) in Russia. A British Premier called Chamberlain, in 1938, tried to placate the ogre called Hitler by letting him keep a country called Czechoslovakia. But 80 years ago, Churchill became Prime Minister, and vowed to fight Hitler to the finish. That's great!
6. Let go if need be
I have a huge neighbour who is always thumping her thin husband (when he gets drunk, once in a while) until he flees the house, and sleeps on the staircase.
There is a time to LET GO of anything, or anyone, when the situation is dire – whether it's work (where there's harassment/disrespect) or an abusive marriage.
7. See somewhere else
It is a strange time to advocate travel (in a time of quarantine and self-isolation), but when this time passes, and based on the past, it is true that travel does expand the mind.
I dream of being in a jungle lodge in Myanmar, by a canal in Uppsala, an inn in Tbilisi, seeing a fisi in the Serengeti, going fishing in Finland (there, I lie), fishing sucks
8. Children are a blessing
For men out there who want to keep their offspring 'in their knees', kids are wonderful!
My daughter turns nine next week , and I can say in all honesty she is the best thing that has ever happened in my life, (other than my lad, Leo, of course).
9. Your network is your net worth
Time is the most precious commodity you have in this life, gentlemen, so use it well.
If one spends all their time with drinking buddies, for example, your net earnings from this activity will be dodgy organs, or even accidental death.
If you hang around readers, leaders, visionaries, missionaries, then you're likely to become more like whichever person/crowd you keep company with.
10. You must survive
This is a time of great individual, national and global adversity.
It will break many. But it is important to have a 'Survivor' mentality, and get rid of any unnecessary baggage, until your barge sails into the port, that lies beyond the great storm.