Lolita Bunde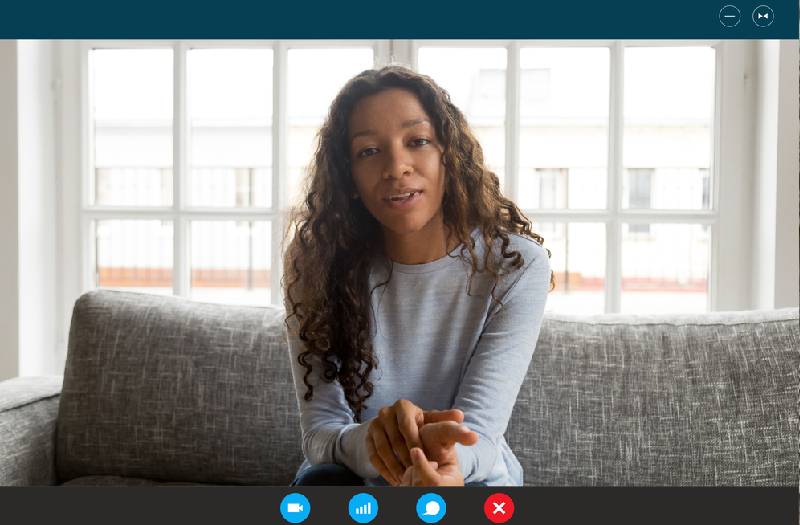 With the world fast changing and most companies embracing technology as a way to ease and fasten communication, you might find yourself in a position where you are required to attend an interview online via a video call.
In this case, it could be a one-on-one interview or a panel interview. Who knows maybe this could actually be your first professional video meeting.
Either way, you should always be prepared to handle the interview like a pro.
Here are some of the things you should know while preparing for an online interview:
Do a test-run before the big day
This is important as it helps you familiarize yourself with the platform you will be using for the interview.
Ensure you know how to use all the settings to avoid unnecessary glitches.
You can also practice on where you will sit and organize with a family member or friend to ask you questions while you respond to them and check how you look on camera.
Your friends can also ask questions to help you gauge how prepared you are. This can be a real confidence boost, especially when you can answer to all their questions without stammering or looking nervous.
Choose a comfortable spot
Ensure the place you decide to sit while doing the interview is comfortable and well lit.
Natural light is the best. Sit next to a window or a proper source of light. This way, the light will enhance your features so your interviewers can see you well.
While at it, ensure the background is plain to eliminate distractions from your video frame.
Inform your household members about the interview in advance so they can give you space to do the interview.
This way you will avoid instances where they budge in and out of the room unaware of what's going on or making noise while the call is on.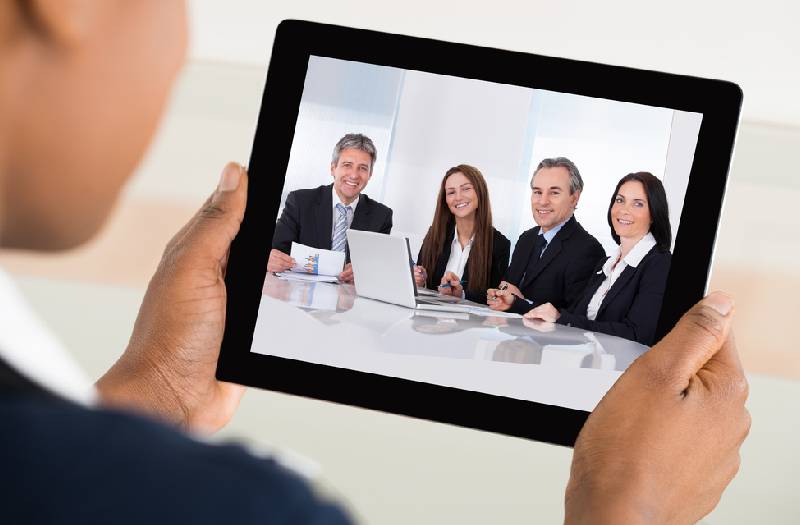 Dress professionally
Just because the interview will be online doesn't mean you have to be casually dressed.
Always remember that first impressions are everything and your interviewees will judge you by how you present yourself.
Dress officially and put on bold neutral colours. Go for colours that are friendly to the camera.
Avoid flowery colours or monochromatic colours that will interfere with the white balance of your camera. Also, avoid dangling earring and chunky necklaces that may distract your interviewees.
Do your research on the company
When you walk into an interview without learning what the company does, you are setting yourself up for failure.
Always research about the company, know their statistics, the company policies and even their profit margin.
This way you can confidently answer questions and ask for a salary that is in range with what you know they can afford.
When you go to an interview prepared, you are less likely to sell yourself short as they will know you have done your research and this might actually work in your favour.
Be wary of your nonverbal cues
During an interview, you need to come out as professional as possible, log into the video platform at the agreed time and never let your interviewer(s) wait on you.
Always sit in an upright position and maintain eye contact with your interviewers throughout the call.
Avoid slouching on your seat in a bored or lazy position. If it's a panel focus on the person asking the question so they know you are taking them seriously.
Avoid making hand gestures and facial expressions that may communicate a different message to your interviewers.
Always remain focused and do not speak in signals to other members of your household. Your interviewers can actually see what you are doing and sense the lack of seriousness on your part.
Ensure the phone or gadget you are using is on silent mode. It is rude for your phone to ring in the middle of an interview.
Do not get carried away
Always remember to be modest while responding to the questions. Never try to outshine your could-be bosses lest you come out as arrogant. This will not be good for your overall performance.
Listen to the questions carefully and answer what you are asked. You can provide an explanation that slightly digresses from the topic at hand but always stay in charge and come back to the topic fast enough. Remember to always be precise and to the point.
Lastly, always ensure you ask your interviewers a question. Give them something to remember you by.