Sylvia Wakhisi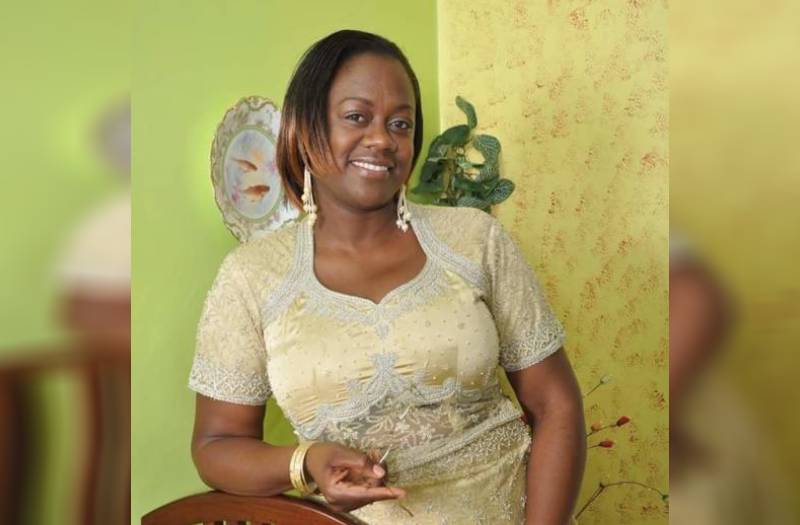 Caroline Kusimba is the CEO of Swirl Laundry and Dry Cleaners, a commercial laundry business whose current biggest clients are from the health and manufacturing sectors.
ALSO READ: How to help a friend who is struggling financially
She speaks about the changes she has made to ensure the safety of her staff even as she struggles to keep her business up and running
My background
I am a town girl, born and raised in Nairobi in a family of five siblings. I attended Catholic Parochial Primary School and thereafter joined Loreto Convent Valley Road for my high school studies.
I am a mother of two young adults. My daughter is 24 while my son is 21 and now raising my two nieces. I had my first child when I was only 20 years old. By the time I was 21, I was married and raising children. Due to this, I had to put going to college on hold.
I got my first job with National Bank as a casual where I worked in the shares department as a customer service agent. After six months, in 1994, I got an opportunity to work with Uchumi Supermarkets as part of the team that opened the hypermarts.
During this time, I pursued an IATA (air transport) diploma at Transit Aviation College. Kenya Airways (KQ) placed an advertisement for jobs in the papers and, since it was in line with what I had pursued, I applied and was lucky to get an opportunity.
I joined KQ in 2000 as a customer service agent. That was a big leap. However, when I look back, it was a downgrade in terms of salary but an upgrade in terms of career.
ALSO READ: #WCW: Gina Din Kariuki, humanitarian and pioneer businesswoman
The idea
At Kenya Airways, I moved from one department to another and grew from the supervisory to management level. However, at some point, the company experienced turbulence and some of the staff were laid off.
One had the option of taking up the voluntary retirement package or wait to be retrenched. I took the package and left Kenya Airways in 2012.
By that time, my marriage had fallen apart. Working in shifts had put a lot of strain on my marriage and, since my husband was working out of town, things got worse.
I was going through a lot of emotional instability and financial challenges. I looked to my family for support. One of my sisters was running a restaurant near one of the prestigious private universities in Nairobi and I would always go there just to have a look.
I admired what she was doing. Her education level didn't compare to mine but she looked like she was doing pretty well financially and she would always support me financially whenever I was down.
One day, she just told me: "Carol, why don't you think of starting a business to take care of your needs?"
ALSO READ: Achieving woman: Gina Din bags prestigious award
When I asked her to give me an idea of what I can do, she told me students were struggling to get someone to handle their laundry because the local women would take advantage of them by charging them a lot of money since they felt they were from affluent families.
And that is how the idea of setting up a laundry business was born.
What happened next
I travelled a lot during my stint at Kenya Airways. My sister had advised me to observe what other countries were doing and borrow ideas.
On the other hand, my mum lived in the US and I would visit her whenever I was in the country. One thing that I enjoyed and found interesting was taking the clothes to the laundry.
Most of the apartments there had a laundry room downstairs hence going to the laundry was an event which you had to plan for. I borrowed every idea and came back home and implemented it. In May 2012, I started a small laundry business near the university and, today, it has grown big.
We go by the name Swirl Laundry and Drycleaners. Our target clientele include corporates, institutions that offer accommodation and those that deal with huge volumes of linen that would require laundry especially hotels, salons, health clubs, gyms, hospitals and clinics.
We also handle domestic clients -- households and individuals. Interestingly, we also get a lot of requests from people staying in hotels because apparently the cost of doing laundry in a hotel is three times the normal rate.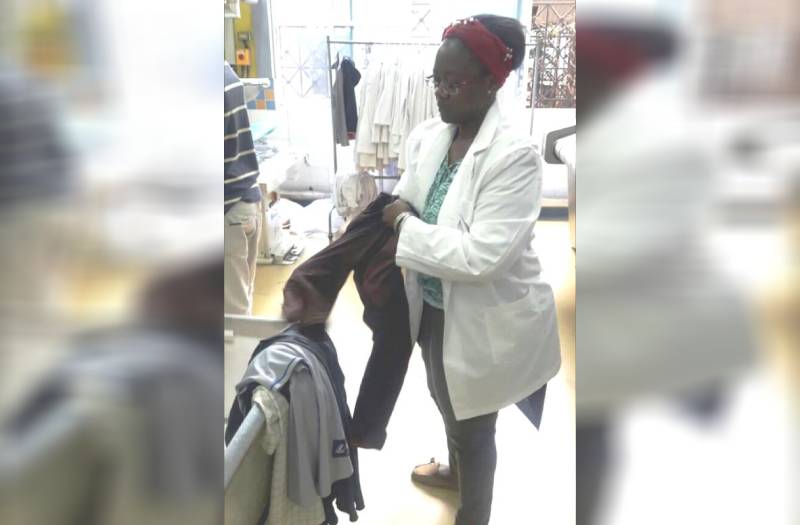 Running a startup
I have experienced lots of challenges to see to it that my business remains afloat. It has taken God's grace and persistence.
To date when I tell people that I deal in laundry, it sounds very cliché. They feel like I have lost direction. There are people who get surprised and ask, "Unafua nguo?" because my background has nothing to do with laundry or housekeeping. I don't regret leaving employment.
However, getting into business and being in business since 2012 has not been easy. There are times you wonder if you should start looking for a job.
Around 2016, I got a very huge electricity bill of Sh450,000 and that took me back because, when I looked at the revenues of that particular month, money coming in versus the expenses, it did not make any business sense. Despite all those challenges, I don't regret the step I took to start my own business.
Where I am now
In the next five years, my plan is to set up a state-of-the-art laundry facility to cater for the hospitality industry that is growing at a rapid rate.
I hope to invest in technology that is efficient, environment friendly and energy saving and provide employment opportunities for young people graduating from college.
Handling laundry during these times of the global pandemic Covid-19 requires a lot of safety precautions. From a commercial perspective, we handle bulk laundry from institutions and we have two main customers who are still in operation -- the health and manufacturing sectors.
Right now, we are not allowing outsiders to come into the premises, only our staff. We prefer to go to our clients to pick the laundry.
As normal procedure, we have to be present when the sorting of linen is done but due to Covid-19, the laundry team is not involved in the sorting process, so we have requested our clients to sort the linen so that when our team arrives, they just pick the bags and load them onto the vehicles.
The staff also wear extra protective clothing in addition to gloves and masks. We have provided them with overalls which, at the end of their shift, are removed and cleaned.
We asked our clients that in the case they have a Covid-19 patient, their linen should be bagged separately. We haven't encountered that so far but, in case it happens, there are special disposable soluble bags which are put into the laundry machine.
It's a nylon that is soluble in water and detergent hence we do not have to open it up. It's first put in a sluicing machine where it is first washed properly before it goes into the normal washing process.
In our facility, we have a wash tunnel system which has 14 chambers. The linen from the hospital sector goes through the different chambers with different cleaning processes. It is therefore subjected to very high temperatures and longer washing periods hence any infections that are in the linen can be dealt with.
Our vehicles are cleaned and disinfected every end of shift. We have a particular car wash where we take them and are guaranteed of a thorough job. We have also introduced shifts to reduce exposure of our staff. We have reduced our operations to three times a week, something we agreed with our customers, unless there is a special request.
As an organisation, we communicate often to our staff so that they are aware of what is happening. We have also asked our customers to keep updating us in case there are any changes they are making in their operations that may affect us.
My tip
However, small you start, invest in yourself and you will be able to run the business efficiently. If you know you are not good in a certain area take time to research and gain more knowledge on it.
Also, take time to travel. When you travel you get to open your mind and are exposed to new ideas. Read widely. Networking is also important as it helps you interact with other people and that will help you grow your business.
For individuals at home, it's important to wash new clothes before wearing them. Soak in baking soda to neutralize potentially allergenic chemicals. There is one detergent I would highly recommend -- oxygen bleach.
It works for both colours and whites and the bleach in it ensures that all bacteria are killed. It's also important to dry clothes either in a dryer or the sun since the heat kills bacteria or viruses that are not killed by the detergent.