Home
/
Coronavirus: Couples reveal things they learned about their partners while working from home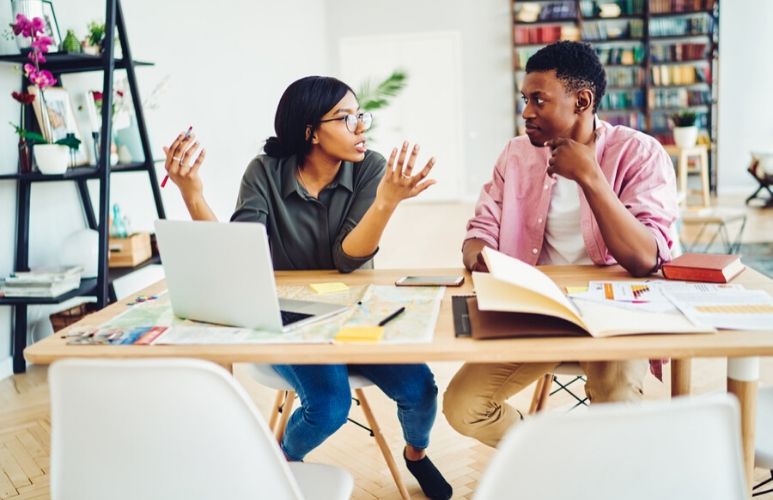 One of the most interesting things about spending so much time at home, because of social distancing, is that we have seemingly unlimited time with our loved ones. Many couples like to think that they know their partners well, however, as it has come to light, there are aspects about our partners that we wouldn't have known had life not changed. For instance, unless you work together, it's almost impossible to know how your partner behaves when they're at work.
"A funny thing about quarantining is hearing your partner in full work mode for the first time. Like I'm married to a 'Let's circle back' guy? Who knew?" wrote Laura Norkin, deputy editor of InStyle. Her tweet started a thread that was truly hilarious.
Many hit reply to share the interesting things they had learned about their partners since they started working from home.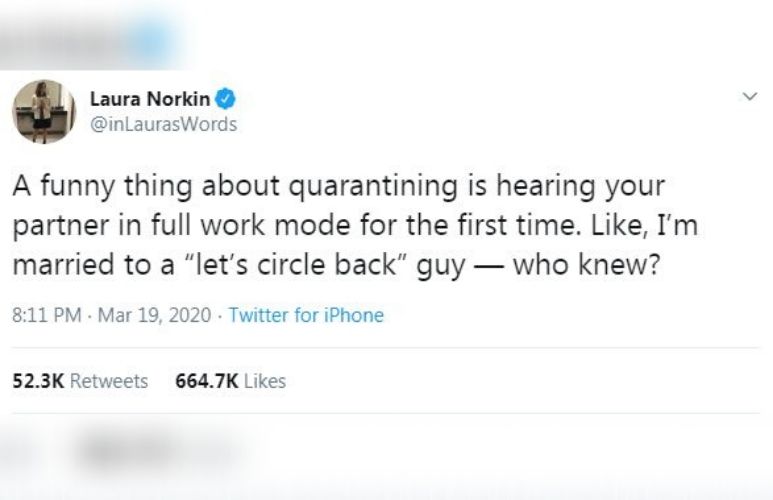 Leslie wrote, " The first time I saw Work Husband I was thrilled to find he was the 'I don't think Laura was done speaking' guy."
"My wife works from home full-time and I remember the day I realised she was the 'One more question' person at the end of meetings. I was shook," replied Steven.
"Turns out my husband can actually small talk, just not with anyone we know in non-work life," commented Jacquline.
"I'm married to 'just to clarify'," wrote Marcela.
Mark said, "Hearing my wife teach middle schoolers in the other room. She's amazing."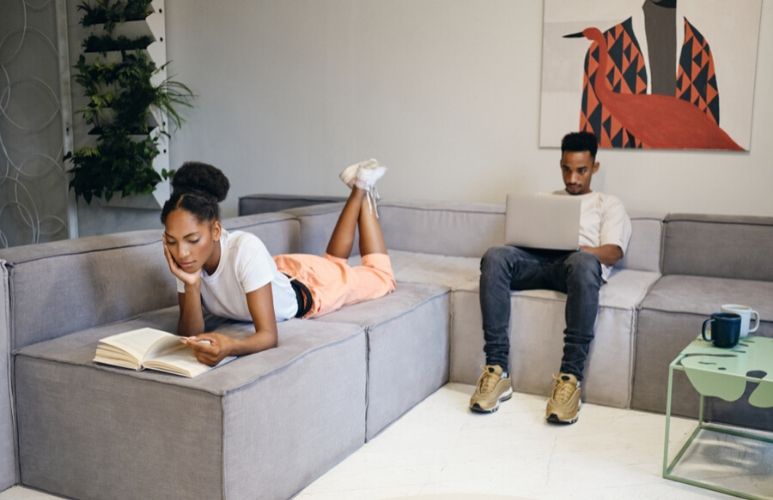 "My partner is laid back and chilled about everything, never has much of an opinion or argument but apparently at work he's super competent and speaks up and gets things done. It's very disorienting," wrote Rachy.
Ann commented, "Mine said 'Why don't we table that and revisit it in a couple of days…' Who the heck is he? We've never tabled and revisited anything in our entire 36 year marriage."
"My husband has learned I am the 'Let's make sure that this is brand-aligned' person and is mildly horrified," revealed Victoria, adding "I've also learned that HE's the 'Ok, we'll hammer out the details when I ping you about his later' guy, and I don't know how I feel about it."
Are you and your partner working from home? Have you learned anything new about each other?
Related Topics