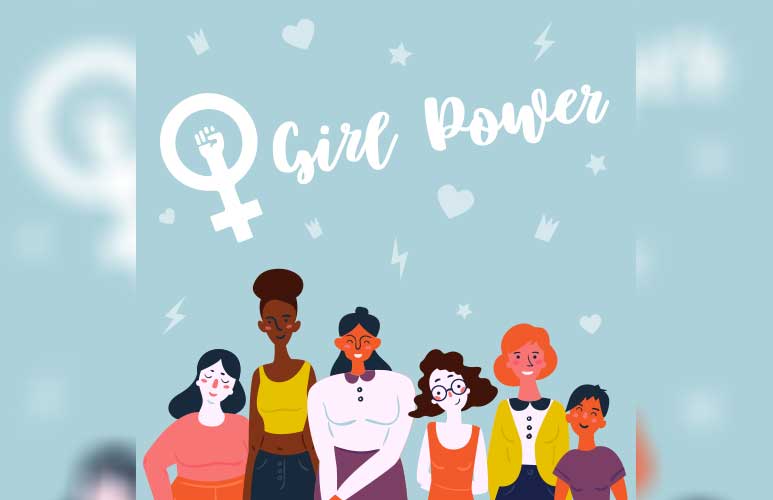 I was only 10 years old when a group of women went to Beijing to fight for our rights. I may never know everything that went on there but I am sure feeling the effects of the famous trip to Beijing in 1995.
Women came back feeling entitled and empowered. I even remember singing about Beijing during the music festivals thumping my tiny chest about how I can do everything without the help of a man.
You should have seen me swinging the sisal skirt around my waist waving a flywhisk as I shook my small behind shouting "Woman power" during the festivals.
The message was drummed into me day in, day out that I am better than a man. I can't even tell the number of compositions I wrote that ended with "That's the day I realised that what a man can do, a woman can do even better".
Twenty-five years later, here I am, empowered and unmarried. Before you crucify me, I am not married because I am yet to find my rib.
It has nothing to do with the Beijing trip. Okay, I lied, maybe the Beijing trip has something to do with it. I grew up thinking that men were parts of minutes during a meeting, they would be the 'AOB'. I now think I was wrong. These people form Agenda One, Two and maybe Three. In fact, I see them all through the minutes.
I know women will come and tell me that we can do without men, well, I have tried, and I am almost running out of my mind! My once flexible waist that I swung during the music festivals is now stiff.
READ MORE
My behind grows smaller every single day because I have to sit down for two people, mine, and my imaginary husband. I don't even have the energy to wave a flywhisk right now.
I can no longer thump my chest because it's someone else's granary.
It's always fun at the beginning, I mean trying to play two roles in your life; it however gets to a point that you have to lift up your heavy head and ask for some help.
By the way, where is that generation that went to Beijing? They should hold a reunion and share the minutes with some of us. We are now old enough to go for another meeting and speak our minds.
Those who went to Beijing are not even feeling the pinch we are. They are somewhere looking at us from the terraces. Look at the men they brought up. These men have coiled their tails and are sitting somewhere in a corner waiting for women to do everything. The worst part is, once the women have done everything, these men will come bouncing to dine with them. It's just about time men woke up from this slumber. I mean the men in my generation. I am targeting them because they were with me when we were growing up shouting 'Beijing'.
Some days I wake up wanting to rant all day because I feel like men are failing us. Women are being burdened and the society is patting us on the back and telling us "It's okay for you to toil alone". No, it's not okay.
Sometimes we feel overwhelmed and wish to approach you men but we just can't find you. You have drowned in some sort of entitlement about your own lives. You have abandoned us and you think everything will still run smooth. You see things moving from point A to B and imagine women are having a field day moving them. Truth is, we make things run but it weighs us down. Sometimes we need the men in our lives to cheer us on and play their part. Not just play their part but play it well.
I might go out there and confidently wave the 'Independent woman' flag. If you see me do that, call me in private and find out what flag is within my soul. We make the world rotate because we don't have a choice, because our men have gone to sleep. Given a chance, I would gladly raise my hand if asked whether I would wish to get married. Problem is, where are the men we can get married to? They have all sat back and are waiting for us to implement our Beijing trip result. Let me apologise on my own behalf. Dear men, we are a team, we are not better than you and you are not better than us. Let's join hands and make the world better.