Home
/
Opinions
Benefits of using rosewater in your skincare routine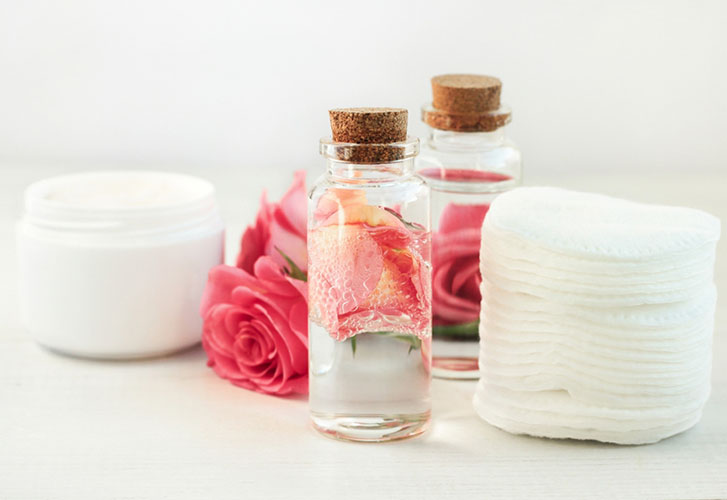 As it continues to become more mainstream, rosewater has been a skincare staple for a very long time. According to Medical News Today, there is evidence of its use dating as far back as the 7th Century when it served cosmetic, medical and nutritional purposes.
As we focus on its cosmetic benefits and skincare, it becomes more evident why it's still a much sought after beauty product.
As the name indicates, it is water infused with rose petals hence the sweet smell many can't get enough of.
Below are some of the benefits of including rosewater in your skincare.
i. It balances the skin's pH
Our skin is made up of acidic oils that are produced naturally. As we use different oils and makeup products every day, it's easy for the pH to be thrown off causing inflammation as well as annoying breakouts. Rosewater pH is similar to that of the skin so adding it to your daily skincare routine will help maintain that optimum balance.
ii. Moisture boost
We all know how important it is to keep our skin moisturized. At times, the moisturizers we apply can use a little boost to achieve healthy and radiant skin. One way of using rosewater effectively is carrying a small spray bottle in your bag and spritzing your face a few times throughout the day. This ensures that you always look refreshed while maintaining a moisture balance.
iii. Puff eliminator
With our super busy schedules, our skin can suffer a little bit and it will show. There are times that we don't get enough sleep and have to be up and running the next day. This can definitely cause puffy eyes that make you look more tired. For this reason, many people love to use rosewater. It contains hydrating and revitalizing properties which help to reduce puffy under eyes.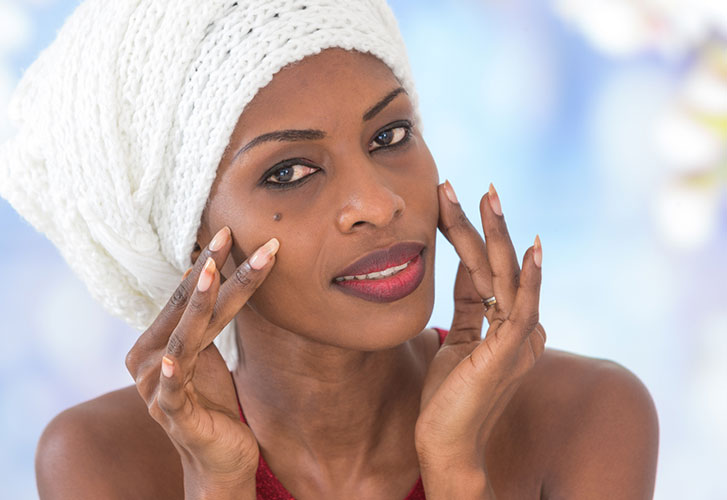 iv. Anti-aging properties
Our skin is susceptible to stress just like any other organ in the body. This, coupled with the natural aging process, means that we will inevitably develop wrinkles. Adding rosewater to the list of your daily beauty products will definitely help you look younger and more refreshed. Rose water is known to have many antiaging properties which are very essential. These properties reduce the appearance of fine lines when used often if not daily. Incorporate this into your daily routine for best results.
v. Healing properties
Rosewater has powerful properties that help heal scars. Skin irregularities caused by such as pimples and acne can leave behind stubborn scars and dark marks which can be discouraging. Rosewater helps in the healing process by regenerating skin cells and tissues, ridding your skin of stubborn scars. It also contains antibacterial and antioxidant properties which help heal acne and prevent breakouts.
vi. Cleanser and toner
Your skincare regimen is generally aimed at maintaining an even skin tone as well as keeping breakouts at bay. Day to day activities which lead to exposure to sunlight, dust and dirt and other pollutants, can really take a toll on your skin giving you an uneven skin tone and clogged pores. Unfortunately, some of the products on the shelves don't work as well as we expect them to. Thanks to rosewater, the process of cleansing and toning has becomes more effective. It contains properties that unblock clogged pores and even out skin tones. This boosts your overall appearance and leaves you feeling refreshed and more confident as well.
Would you rather speak all languages or speak to animals?
Related Topics